The bachelor of music (B.M.) degree stresses the development of technical skills, repertory, poise, and overall musicianship. Your studies include work in your principal and secondary performing areas, music history, and various ensembles.
Admission + Audition Requirements
You will be well prepared in a variety of genres and styles. In addition to developing classical technique, you can study in such areas as jazz, free improvisation, and Brazilian music, among others. You can be a part of the performance scene both on and off-campus.
In selecting electives, you may strengthen other necessary skills. Voice students, for instance, benefit from studying languages. During your junior and senior years you present solo recitals.
You will work with guest artists and attend master classes with a wide range of technical and interpretive points of view. These connections will help you develop your own identity as a musician.
---
Performance Opportunities
The Setnor School of Music offers a wide range of performing ensembles, and you are encouraged to take advantage of the valuable opportunities to collaborate and perform with other musicians in vocal or instrumental ensemble settings.
Organ and Piano
Strings
Voice
Woodwinds, Brass, and Percussion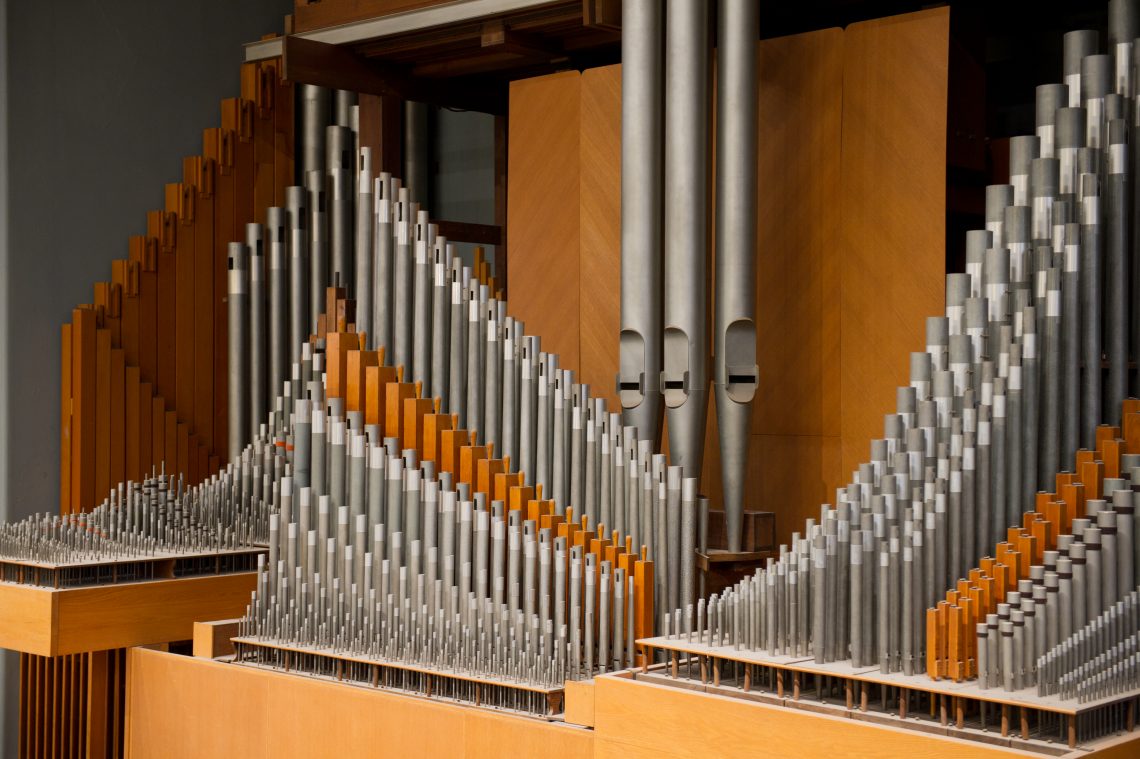 Organ and Piano
In addition to individual recitals and ensemble concerts, organ and piano performance majors may perform in the Setnor School's weekly convocation, an informal gathering of faculty and students.
Organ majors are encouraged to sing in the Hendricks Chapel Choir during their first year, where you sing for weekly Sunday chapel services, perform occasional organ voluntaries and hymns, and gain exposure to a broad range of liturgical choral music. Student organists are able to draw on a myriad of performance, church music, and arts administration opportunities both on campus and in the wider community. While most of the teaching takes place in the Setnor School of Music, student organists regularly make use of additional opportunities supported by Hendricks Chapel, Syracuse Catholic Community, and the Syracuse Chapter of the American Guild of Organists in order to make the most of their experience in Syracuse. View our list of music opportunities to get a sense of what our student organists are up to. For more information, or to express an interest in applying or getting involved, email Professor Anne Laver, assistant professor of organ and University organist, at .

Strings
String performance majors are required to participate in a large ensemble during each semester they are enrolled as a full-time student. Students have an opportunity to perform in a symphony and/or chamber orchestra, the Baroque Ensemble, and the Contemporary Music Ensemble, as well as a variety of chamber music ensembles.
In addition, guest artists and faculty frequently collaborate with students in performances of the major chamber music repertoire, thus passing on their experience, traditions, and insights to the next generation of players.

Voice
You are required to participate in a choir each semester that you are enrolled as a voice performance major. The Setnor School offers six different choirs with a variety of styles, from world music to contemporary works. In addition, the Opera Workshop provides an opportunity to perform complete operatic roles in fully-staged performances. An active, student-run a cappella culture provides camaraderie, fun, and the opportunity for leadership. It is common for students to participate in each other's degree recitals, and many take leadership roles in the productions of the First-Year Players.
Off-campus, voice majors are valued members of the professional chorus of the Syracuse Opera, sometimes performing small solo parts; several have been engaged to sing more substantial roles in recent years. Other activities include paid positions as section leaders in church choirs and performing roles with the nearby Oswego Opera Theater.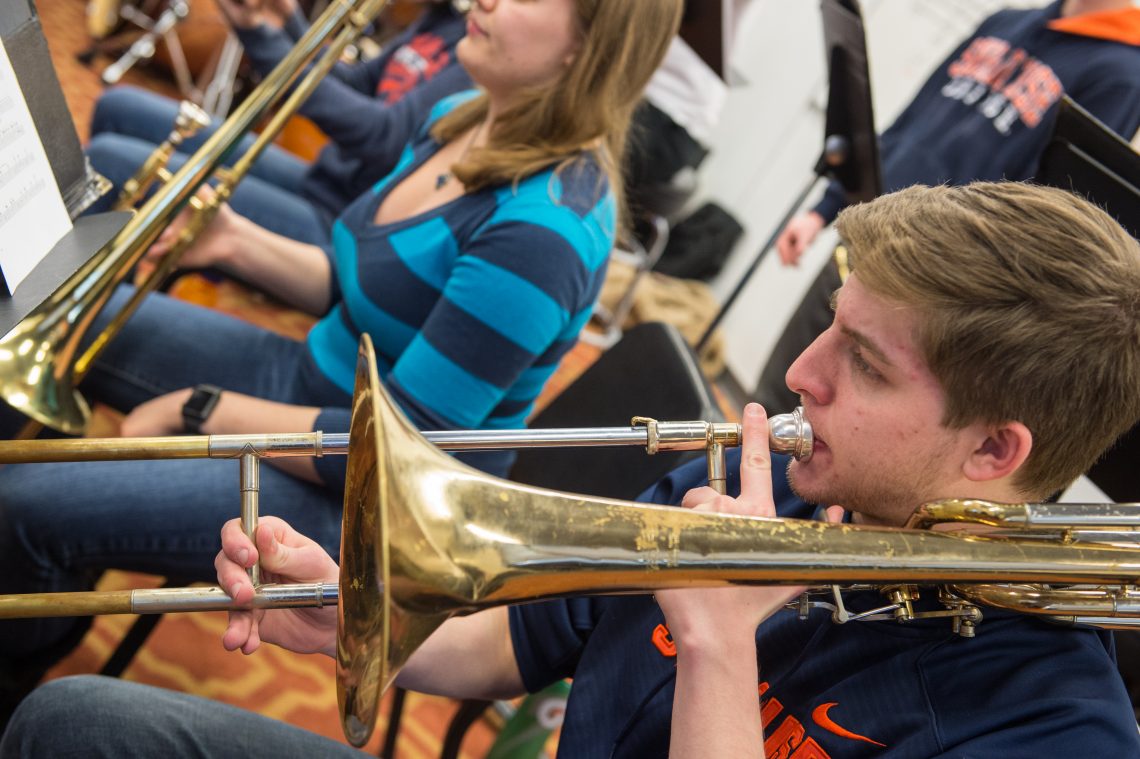 Woodwinds, Brass, and Percussion 
The Wind Ensemble is the premiere concert wind organization at Syracuse University.
View official major requirements for performance B.M.