Milton Rubén Laufer
Setnor School of Music,
Dean's Leadership Team
Director
Associate Professor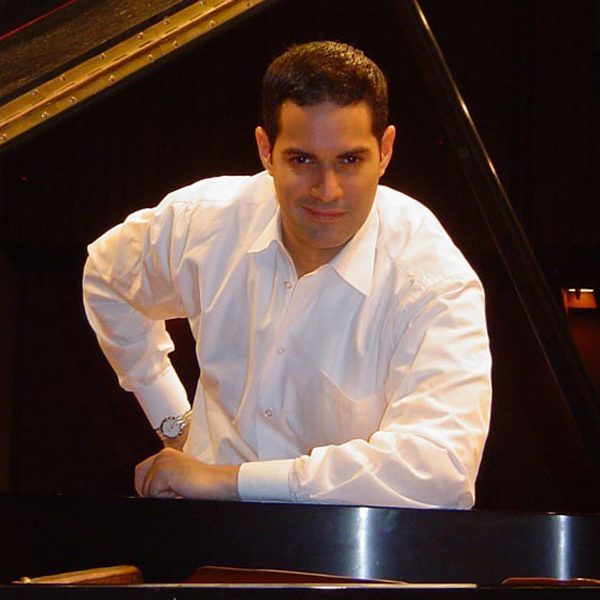 208 Crouse College
Syracuse, NY 13244-1010
Concert pianist and scholar Milton Rubén Laufer is the Setnor School of Music's director and an associate professor of music. As director, he will be responsible for the Setnor School's creative, academic, and strategic leadership.
Prior to joining Syracuse University, Laufer served as associate professor and director of Western Carolina University's School of Music. He also served as an executive at Florida International University College of Communication, Architecture and the Arts in Miami (2015-2017); dean of music at the New World School of the Arts in Miami (2012-14); and was a Fulbright Research Fellow in Madrid, Spain (2001-02). In addition, he is a founding partner of the Tacitus International Consulting Group.
Laufer has delighted audiences on four continents in prestigious venues from Lincoln Center to Tchaikowsky Hall. A versatile artist, he has shared the stage with artists ranging from Natalie Cole to Guerassim Voronkov. His appearances on Spanish-speaking television and radio have been aired throughout Europe, South America, Central America, and the Caribbean. Recognized internationally as a leading interpreter and scholar of Spanish piano music, Laufer's editions of Isaac Albéniz's Three Improvisations for Piano and "La Vega" are published by G. Henle Verlag of Munich and available worldwide. Currently he is writing the book The Pianist's Guide to the Repertoire of Spain. He has two recording projects planned: an album featuring piano and vocal works by Cuban composer Ernesto Lecuona and recording of Latin works for cello and piano with Canadian cellist Nigel Boehm. His recording credits include albums on the Naxos, Zenph Sound Innovations, Bis Records, and Beauport Classics record labels.
Laufer is a charter trustee and lifetime member of the Latin Songwriters Hall of Fame and an active voting member of the National Academy of Recording Arts and Sciences (Grammys) and Latin Academy of Recording Arts and Sciences (Latin Grammys). He is also a member of the Music Teachers National Association and the National Federation of Music Clubs. He is on the board of artistic advisors for the Alberta Piano Festival in Edmonton, Canada, and the board of advisors for the EDR Foundation in Chicago.
Laufer's training includes studies at the Music Institute of Chicago, the Gnessin Institute, the Eastman School of Music, the University of Michigan (B.M.), and Rice University (M.M., D.M.A). His principal teachers were Emilio del Rosario, Nelita True, Anton Nel, Martin Katz, Dickran Atamian, and Robert Roux.
Education
D.M.A., M.M., Rice University
B.M., University of Michigan