Joshua Dekaney
Setnor School of Music
Instructor, Applied Music and Performance (Percussion)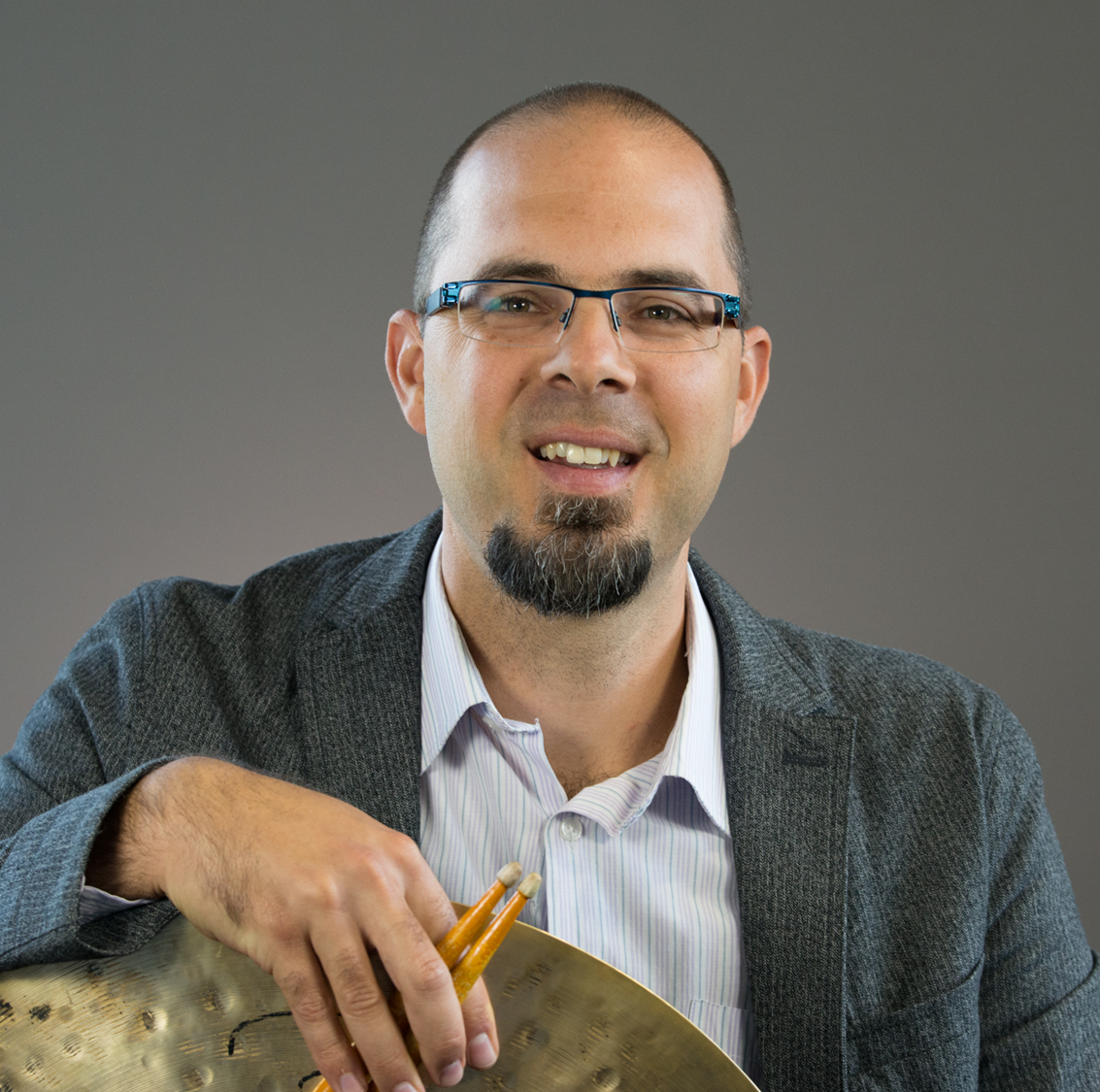 301 Crouse College
Syracuse, NY 13244-1010
At the crossroads of Texas, Brazil, and Central New York, percussionist Joshua Dekaney weaves musical traditions with style and community. Whether on stage or in the studio, Dekaney plays multi percussion with a soulful, deft touch and a keen ear for balancing the ensemble.
Originally from Houston, Dekaney was a featured headliner of the Batuka! 2010 International Drum Fest in São Paulo. His love for Brazilian music has led him to travel extensively throughout Brazil studying folk and popular music and allowed him to work with artists Vera Figueiredo, Flavio Pimenta, and Tribores.
Since becoming a part-time instructor of percussion at Syracuse University, Dekaney has taught drumset, hand percussion, jazz improvisation, jazz combo, and Samba Laranja: the Syracuse University Brazilian Ensemble, which has performed for more than 14,000 public school students and been featured four times at Jazz at Lincoln Center. He is the director of the Setnor School of Music Career Development Center.
His interest in diverse music has led Dekaney to work with artists Mary Fahl, Peter Cetera, Kaïssa, Jimmy Haslip, and Aretha Franklin. He has also collaborated with modern dance artists Jawole Zollar and Maia Claire Garrison, composers Michael Daugherty and Andy Waggoner, and animator Heath Hanlin. In addition, he has performed with the Pensacola Symphony Orchestra, the Tallahassee Symphony Orchestra, the Lexington Philharmonic, the Binghamton Philharmonic, the Syracuse Symphony Orchestra, and Symphoria.
Ranging from Americana to jazz to world music, Dekaney currently works with many groups in Central New York, including Mark Doyle's Guitar Noir, the Intention, Samba Laranja, and singer/songwriter Jeffrey Pepper Rodgers.
Dekaney plays Paiste cymbals, Evans drumheads, Vic Firth sticks, and Pearl drums and percussion. He is a voting member of both the Academy Recording Arts and Sciences (Grammys) and the Latin Academy of Recording Arts and Sciences (LARAS).
Education
M.M., University of Missouri-Kansas City, Conservatory of Music
B.M., University of Kentucky
Expertise
Brazilian percussion, drumset, and Latin percussion