The College of Visual and Performing Arts has a number of study abroad options across the globe, both semester-long and short-term. Many of our experiences are offered in partnership with Syracuse Abroad, which consistently ranks among the highest quality international study programs in the United States.
Abroad Programs
Summer and Short-Term Programs
---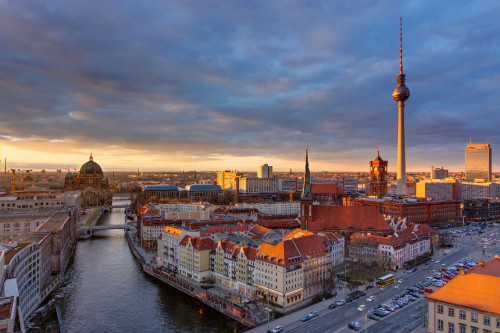 Berlin, Germany
Art and Film and Media Arts
In this semester-long residency, M.F.A. students work with a local resident faculty; have studio visits with local artists, curators, and writers; and have bi-weekly virtual meetings with faculty. Each student engages the Berlin art world as they develop a professional network and professional skills.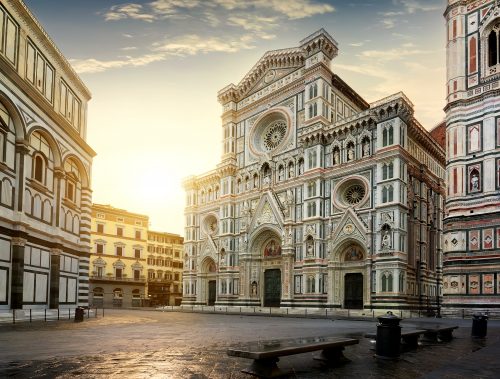 Florence, Italy
VPA students may take advantage of these semester opportunities offered by Syracuse University's Florence Center:
Studio Arts
The studio arts program in Florence offers students the opportunity to research and explore creative and innovative approaches to making art while living in a city with one of the world's greatest artistic patrimonies. The program offers courses in drawing, painting, printmaking, sculpture, digital photography, and antique painting techniques (fresco and egg tempera) on the Syracuse Abroad Florence campus, as well as metalsmithing, batik, silkscreen, and weaving at Fuji Studios located in the city center. In tandem with their studio work, students visit local galleries, museums, churches, market squares, and gardens where Italian art and culture become one.
Design (Spring Only)
The design program in Florence offers participants the opportunity to take courses in collaborative design and contemporary design history, complemented by studio and academic electives.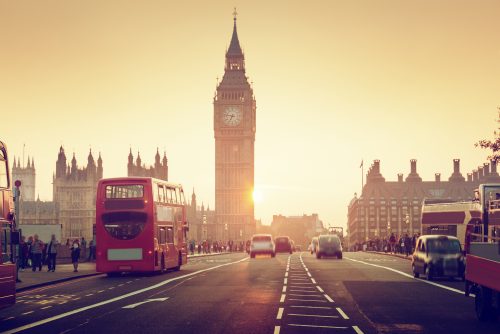 London, England
Syracuse University's London Center offers VPA students the following semester opportunities:
Communication and Rhetorical Studies
Communication is an intercultural, international, and multi-modal phenomenon, and London offers exciting possibilities for communication and rhetorical studies majors. Alumni of the program recognize the value of not only studying communication in London, but also of living and experiencing communication in this diverse, urban, European context. London also provides multiple internship and liberal arts course possibilities for CRS students. Learn more about CRS and other courses in London.
Drama (Fall Only)
Each year, the Department of Drama offers 18 performance majors the opportunity to draw upon the unparalleled theater resources of London. In the London Center: Acting at Shakespeare's Globe drama program, students participate in regular classes and workshops at the Globe Theatre. Additionally, students attend performances at a wide variety of London venues, including the National Theater and the Royal Shakespeare Company; take an on-camera acting class; and have the opportunity to choose from a wide variety of academic electives that take advantage of London's social, cultural, and intellectual heritage.
Drama: Rose Bruford College
Stage management and theater design and technology majors may take advantage of Syracuse Abroad's World Partner Program with Rose Bruford College. Courses provide hands-on experience and training in the technical aspects of theater, including performance sound, creative lighting control, lighting design, stage management, and theater design.
Design (Spring Only)
The London Center: Design multidisciplinary program developed by the School of Design comprises several areas: industrial and interaction design, interior and environmental design, and communications design. This program offers participants the opportunity to take a course in design history, complemented by studio and academic electives in a world capital renowned for its cutting-edge design. By working in a collaborative studio environment and making frequent excursions into the city, students will better understand London and the United Kingdom by learning how design saturates everyday life and defines people's experiences in an urban environment. A direct placement program with the London College of Fashion offers students specializing in costume design an opportunity to study costume design and technology during their junior year.
Music Industry
London is the largest center for the music industry outside of the United States. The music industry program gives music industry students in the Setnor School of Music an opportunity to grasp the global aspects of the industry and understand what issues are involved in releasing a product in the United States and in other countries. A special feature for music industry majors is a limited number of internship placements in businesses where students go behind the scenes to learn how music is promoted, produced, marketed, and managed on a global scale.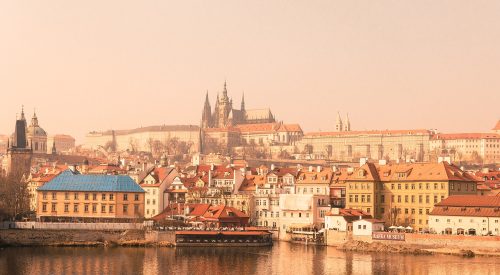 Prague, Czech Republic
Syracuse Abroad's World Partner Program through CET allows VPA students to study at FAMU, the Film and Television School of the Academy of Performing Arts.
Art Photography
FAMU's Art Photography Program consists of two core courses ("Fine Art Photography and Workshop" and  "Imagery, Ambiguity and Culture"), a required Czech language course, and two to three elective courses from FAMU's international program. The core courses focus on analog techniques and darkroom developing. The electives specialize in such areas as digital photography, still life, and restoration. All courses are taught in English.
Film (Spring Only)
Film majors interested in 35mm filmmaking can pursue a master workshop that includes 35mm film production through the Film Production Program with FAMU. The program includes language and culture study and an array of electives ranging from film history and film studies across genres to visual theory to practical workshops in acting and directing.
Summer and Short-Term Programs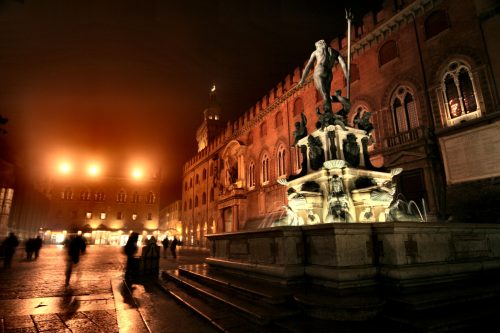 Bologna, Italy (Film)
In Italian Film Studies and Filmmaking in Bologna, you will attend the world's most famous classic film festival, Cinema Ritrovato, while immersing yourself in all aspects of film. This program is based on a total filmmaker/film studies approach in which you'll study Italian film history, visual strategy, pre-production planning, and production. You'll generate ideas based on the study of Italian filmmakers such as Rossellini, Zampa, Fellini, Bertolucci, and Antonioni, and incorporate what you learn into your own worldview and filmmaking interests.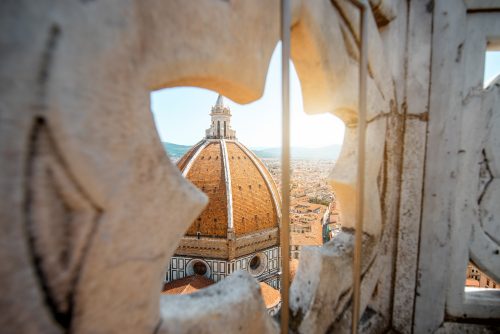 Florence, Italy (Art and Art Photography)
The Florence Summer Session allows you to customize your program according to your interests and desire for exploration. To enhance your learning experience, most courses feature field trips and excursions within Florence and to locations outside the city. Internships are also available.
One of the summer courses offered is "The Constructed Photograph." How does one photographically represent the place? "The Constructed Photograph" uses the techniques of tableaux and commercial photography to convey everyday moments with a sense of grandeur normally found in Florence's art historical masterpieces. Students taking the course have the opportunity to work in a fully equipped digital lab and photo studio.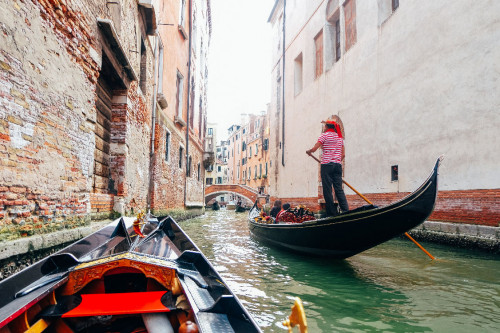 Venice, Italy (Art and Film and Media Arts)
The Venice Biennale Intensive is a ten-day immersion into the global contemporary art scene. The Venice Biennale is arguably the most important visual art event in the world. Established in 1895, it attracted more than 500,000 visitors last year. It is unrivaled in terms of providing students a living portrait of the global art world. Students will also visit the Peggy Guggenheim Collection, the Prada Foundation, and some of the many sites of historical significance in the city.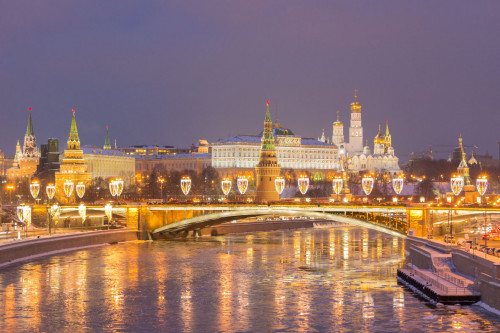 Moscow, Russia (Art and Film and Media Arts)
The summer program Portfolio Moscow is an advanced studio and art history/theory class in which students will focus on their development of a creative vision and personal system of production–that of an independent artist.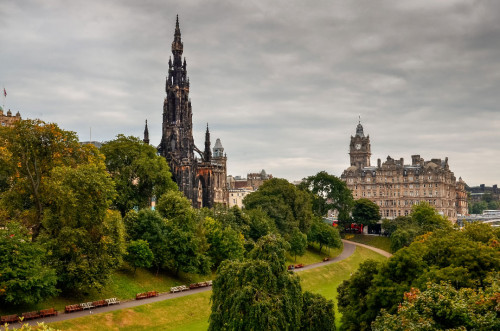 Edinburgh, Scotland (Drama)
The course Edinburgh Fringe Festival (DRA 386) culminates in mounting and performing a production at the Edinburgh Festival Fringe in Scotland. Students rehearse the production during the spring semester and perform at the festival in early August.