Victoria Miskolczy
Setnor School of Music
Instructor, Applied Music and Performance (Viola)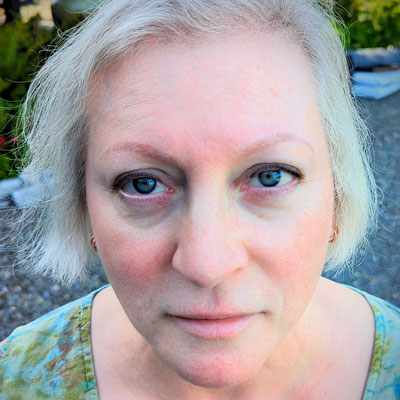 301 Crouse College
Syracuse, NY 13244-1010
Australian-born Victoria Miskolczy was associate principal viola with the Los Angeles Chamber Orchestra from 1989 to March 2022 and was principal violist for the Cayuga Chamber Orchestra from 2015 till 2022. She is now the principal violist of the Binghamton Philharmonic with maestro Daniel Hege, music director.
Miskolczy's many other concert appearances include performances with the Oregon Bach, Ojai, Mostly Mozart, and Buzzard's Bay music festivals, and the Sydney Symphony, Hollywood Bowl Orchestra, Pacific Symphony, Pasadena Symphony, Rochester Philharmonic, and the Long Beach Orchestra. Her local chamber music credits include performances with the Capitol Ensemble, the South Bay Chamber Music Society, Pacific Serenades, Camerata Pacifica, Jacaranda Series, and with LACO at musicales and on its Baroque Conversations and Westside Connections series.
On a recent tour with LACO, Miskolczy's playing was highlighted in Steve Osborn's Classical Sonoma review of Ginastera's Variaciones Concertantes: "…but the real standout was violist Victoria Miskolczy, who made the most of her 'Variacion dramatica' by producing a full-bodied sound of searing intensity."
Miskolczy has been featured frequently on KMZT's "Sundays Live" series from the Los Angeles County Museum of Art and has also performed solo recitals throughout the United States and Australia, where two recitals were aired on national radio, Australian Broadcasting Commission FM. Miskolczy was also in high demand as a studio musician and has played on hundreds of motion picture soundtracks from 1988-2016 for composers including John Williams, Elmer Bernstein, John Barry, James Horner, Jerry Goldsmith, James Newton Howard, Hans Zimmer, Christophe Beck, Thomas Newman, Randy Newman, both Harry and Rupert Gregson-Williams, Marvin Hamlisch, Bill Conti, Michael Kamen, Danny Elfman, and many others. Miskolczy also performed on recordings with such popular artists as Barbra Streisand, Madonna, Roger Waters, and Lady Gaga.
A former part-time faculty member at the University of Southern California, Miskolczy now teaches at the Syracuse University, Setnor School of Music and at the Opus Ithaca School of Music. 
Miskolczy studied at the Sydney Conservatorium of Music, Music Academy of the West, the International Menuhin Music Academy in Gstaad, Banff Summer Music Festival, the University of Cincinnati College-Conservatory of Music, the University of Michigan and the University of Southern California. Victoria was a prize winner in the 1988 Lionel Tertis International Viola Competition and Workshop at the Isle of Man and a finalist in the 1987 American String Teachers Association Competition. Her teachers have included Donald McInnes, Karen Tuttle, Raphael Hillyer and Alexander G. Todicescu.