John Raschella
Setnor School of Music
Instructor, Applied Music and Performance (Trumpet)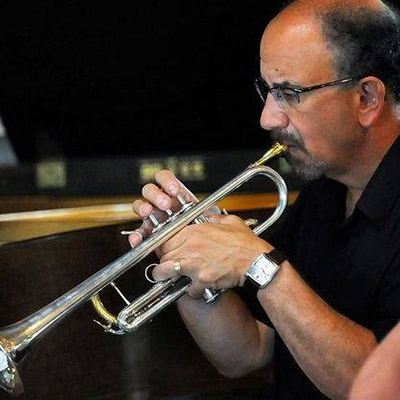 301 Crouse College
Syracuse, NY 13244-1010
John Raschella is currently principal trumpet with Symphoria (successor of the Syracuse Symphony). Prior to that he was principal trumpet of the Syracuse Symphony Orchestra. He has performed as co-principal trumpet with the Pittsburgh Symphony and has performed with the Philadelphia Orchestra along with the symphony orchestras of Houston, Minnesota, Buffalo, Rochester, and Jacksonville.
Raschella has also been a featured performer at the International Trumpet Guild Conference and has recorded with the Pittsburgh and Syracuse Symphony Orchestras. In the summers he has performed as principal trumpet of the Eastern Music Festival in North Carolina and the Spoleto Festival in Italy as well as serving as a frequent performer at the Skaneateles Festival.
Raschella attended the Manhattan School of Music and the Curtis Institute of Music, where he received an artist diploma. His teachers include William Vacchiano, Frank Kaderabek, Charles Schlueter, Melvyn Broiles, and Charles Geyer.
Raschella has taught at Ithaca College (one-year sabbatical replacement) and is on the faculty of Hamilton College (more than 20 years) He also has given master classes at the Curtis Institute, Ithaca College, and Nazareth College, among others. His students have been accepted and enrolled in the Juilliard School, Curtis Institute of Music, Eastman School of Music, New England Conservatory, Northwestern University, Syracuse University, Ithaca College, and the Cleveland Institute, among others. His students have performed with some of the great orchestras in the United States and have earned teaching positions at the college and secondary levels.
Education
Artist Diploma, Curtis Institute of Music
Expertise
Trumpet