This program is not currently accepting applications. We will update this page when applications re-open.
The master of fine arts (M.F.A.) in design is a two-year graduate program that engages students in collaborative practice within a dynamic, multidisciplinary studio environment. This professional graduate program breaks down boundaries and brings together students, faculty, communities, and businesses to work collaboratively on the world's significant problems for the greater good.
Admission + Portfolio Requirements
The program intersects design thinking with a specific area of focus, allowing for in-depth exploration of major issues with a variety of industry and research partners. The M.F.A. in design is closely aligned with the internationally recognized strengths of Syracuse University, allowing design to be integrated with various campus-wide initiatives. Examples include:
You may also wish to engage in Intelligence ++, an innovative, interdisciplinary initiative at Syracuse University focused on inclusive entrepreneurship, design, and community.
The curriculum is propelled by research work that takes place on an ongoing basis within the Design Laboratory, allowing students to gain unique perspectives and project-based design experiences that lead to a competitive advantage once they graduate.
A background in design is required for admission to this program. Students may also gain basic technical skills and design methodology prior to beginning the program through a series of courses identified with your graduate advisor. All students will attend a summer orientation to gain an understanding of the many opportunities for focused research on our campus. They are also required to take Intro to Design Communication along with Design Thinking and Strategies in preparation for the fall semester.
Design Project class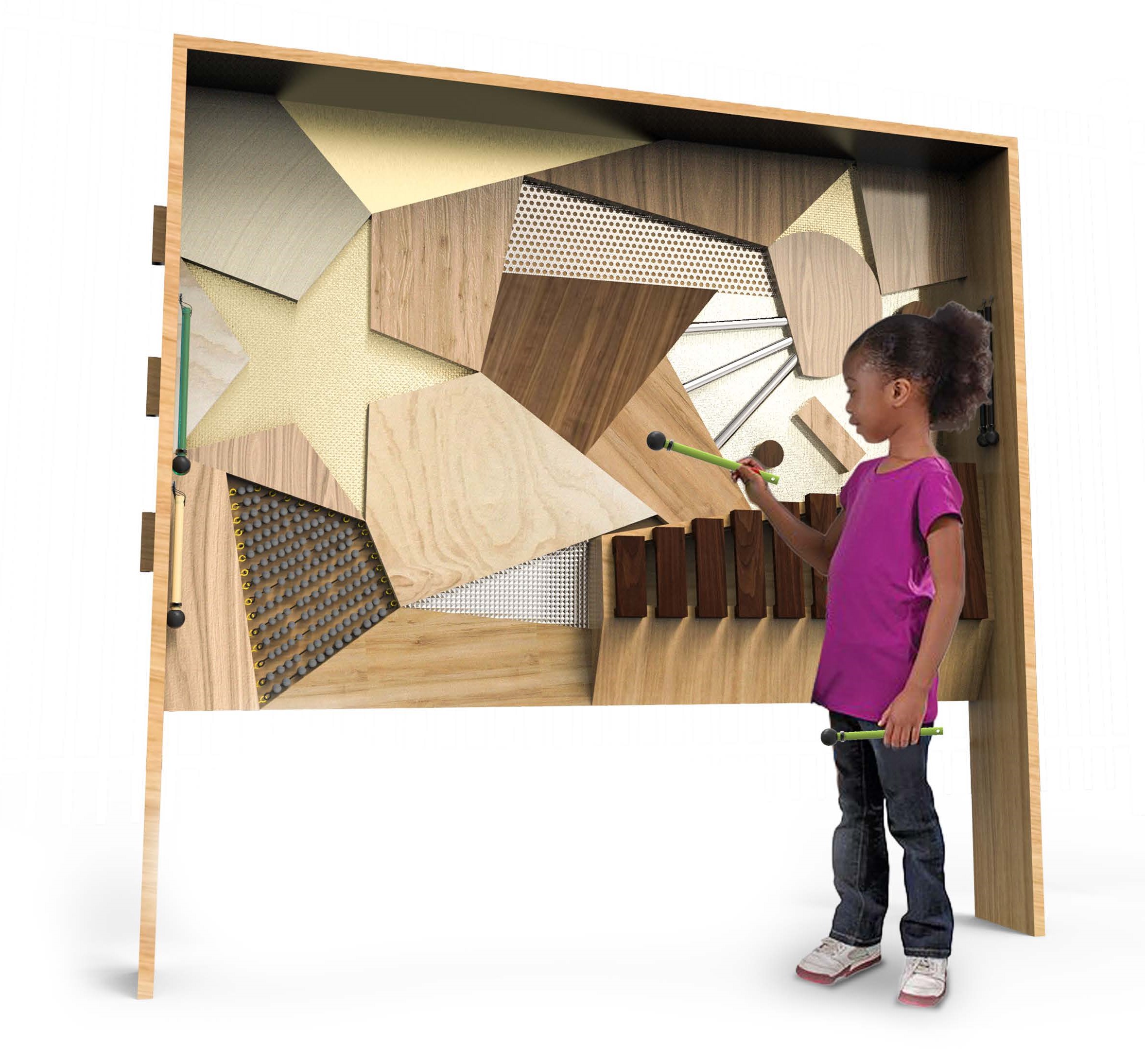 The students of DES 772 Design Project class collaborated with the Montessori Discovery School to design learning and play structures for the schoolyard. Here are their projects.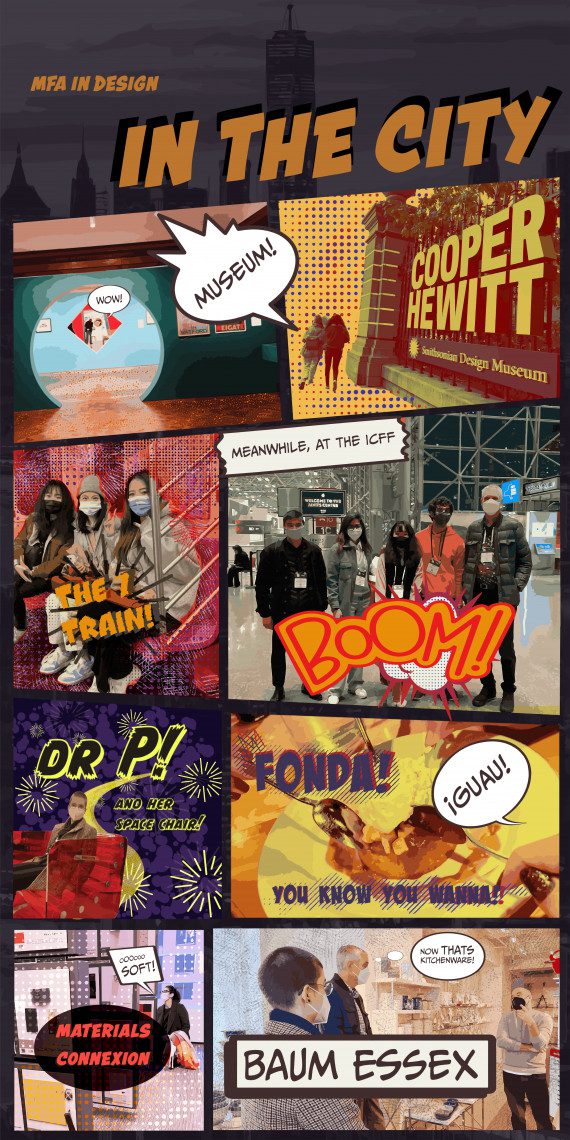 The M.F.A. in design students and faculty recently visited New York City for two days. While there they visited the Cooper Hewitt National Design Museum, the International Contemporary Furniture Fair, Material Connexion, and the midtown office of Baum Essex.
---
Curriculum
Students are admitted to the program for the summer semester only for a two-year immersion experience.
Students will learn the basic technical skills and design methodology during the summer bootcamp sessions in design thinking and an introduction to design communication before entering the fall semester. All students will attend an orientation to better understand potential focus areas and how they pertain to design.
The 60-credit-hour M.F.A. program structure consists of three components per semester: a 6-credit studio (Design Project), a 3-credit design course (Design Research, Design Communication), and 3 to 6 credits of academic and studio electives. A minimum of 3 elective credits each semester is dedicated to your academic focus requirement (your specific area of choice).
Design Project provides a studio-based experience and environment where students work collaboratively on problems and develop solutions. Design Research supports the activities of the studio and thesis development. It is expected that your academic focus area will also support studio work and may be interrelated with the Design Research course. A student whose area of focus is in entrepreneurship, for example, may bring issues of marketing and production into play in the development of the studio project and use the Design Research course to examine theories of marketing in relationship to design development.
Students will continue onto their second year after passing a review at the end of their first year and must complete a final presentation and master's thesis in order to graduate.
*Please note the full curriculum page says a background in design isn't required, which is NOT correct. A background in design for the M.F.A. in design is required.*