Jody Nyboer
School of Design
Assistant Professor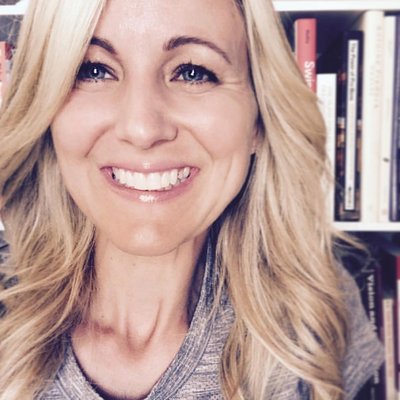 135 The Nancy Cantor Warehouse
350 West Fayette Street
Syracuse, NY 13202
Jody Nyboer, Ph.D., is an assistant professor in Syracuse University's School of Design.
Nyboer teaches across multiple programs at Syracuse University. Within the environmental and interior design (EDI) program, she teaches design studios and also leads the three-course Environmental Factors lecture series. In addition to EDI, Nyboer teaches courses for the design studies program and the graduate M.F.A. program in design. Courses include Design Research and Creative Problem Solving, a transdisciplinary learning experience that welcomes undergraduate and graduate students alike to enhance their creative thinking abilities and to engage in their "change agent" potential.
As a researcher, Nyboer is deeply dedicated to design pedagogy. This specialty was forged from her earlier careers: initially as a science educator, and subsequently as a designer with a focus on school architecture and educational planning and programming. This expertise synthesized during her doctoral studies and continues to shape Nyboer's scholarship, which mainly aims to explore contemporary questions in design and higher education. Her recent work encompasses establishing current knowledge and discourse about design critique, discerning the feedback preferences of modern design students, identifying the supportive attributes of online tools for remote studio learning and correlating them with various design disciplines, probing the relationship between environment and the creative output of design students, and investigating the significance of creativity training in higher education. Currently, Nyboer is exploring the applications and impacts of artificial intelligence on design studio production.
Beyond her core academic roles, Nyboer actively mentors undergraduate students and oversees projects via SOURCE (Syracuse Office of Undergraduate Research and Creative Engagement) each year. She also has a longstanding collaboration with a colleague from the University of Minnesota, co-teaching an international MOOC on Creative Problem Solving for nearly a decade. Complementing her contributions to the broader academic community, Nyboer serves as the chair of the Faculty Council for Syracuse University's College of Visual and Performing Arts.
Education
Ph.D., College of Design, University of Minnesota
M.Arch, School of Architecture and Planning, University of New Mexico
M.A.T., Graduate School of Education and Counseling, Lewis and Clark College
B.S., Geological Sciences, University of Oregon