Click the above button to download a PDF with session recording links. The recorded sessions are included below as well with the corresponding session.
---

March 17-19, 2021    
Deaccessioning After 2020 is a virtual 2-day symposium that aims to comprehensively address collections and deaccessioning in the context of the economic fallout of the pandemic and the national call to rethink the role and responsibilities of museums and their collections in an increasingly diverse and complex world.  The symposium's agenda reflects a broad set of perspectives and taps experts from across the art and museum world, from directors and trustees, to seasoned museum professionals, scholars, legal experts, artists, auction houses, journalists, and influencers.
Symposium organized by:

Graduate Program in Museum Studies
College of Law
Additional support provided by: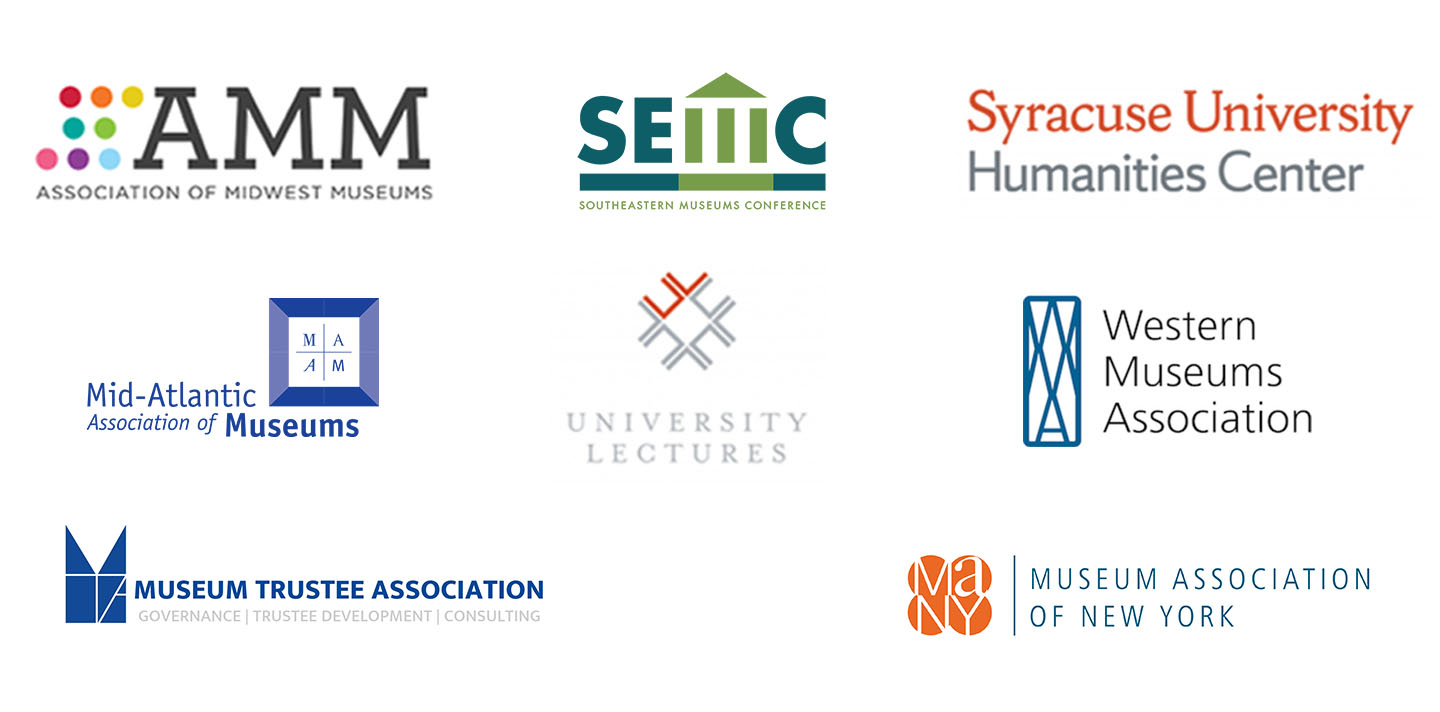 ---
 About the Symposium
In a recent article in Apollo, art scholar and writer Glenn Adamson coined the term "progressive deaccessioning" to describe the recent movement among U.S. art museums to sell high value art and deploy the proceeds to acquire works by under-represented artists. Precipitated by the high-profile deaths of Black people at the hands of police, the movement highlights a growing national awareness of the deeply embedded racism that has perpetuated white privilege at the expense of Black lives throughout U.S. history.
The movement also coincides with the AAMD's decision in Spring 2020 to suspend imposition of sanctions for violations of its deaccessioning rules, thus permitting museums, for a two-year period, to use proceeds from sales of deaccessioned art for direct care of their collections and the income from those funds for general operating expenses. The AAMD's move was an acknowledgement of the existential crisis faced by museums across the country in the wake the COVID-19 pandemic, which has closed many institutions to visitors and decimated earned income.
Often viewed as mere repositories of art, museums, their directors and curatorial staffs now must consider the evolving role of their collections in serving their various missions. Among a variety of perplexing issues they face are what it means to diversify an art collection, the extent to which they may or should use deaccessioning proceeds to drive that diversification, fund operating expenses, ensure the survival of the museum, or address issues of systemic under-compensation or pay inequity within the ranks of museum staff. Complicating matters are the legal, ethical, and public relations considerations that must be taken into account when deaccessioning art in order to avoid sanctions, comply with state guidelines, and preserve an institution's reputation and integrity.
Deaccessioning After 2020 takes a deep dive into these urgent topics in two days of compelling panel discussions and plenary keynote remarks. Anyone associated with a museum coping with the economic fallout of the pandemic and the national call to rethink the role and responsibilities of museums and their collections in an increasingly diverse world will find this symposium a valuable opportunity to engage with the complex issues museums now face.
Registration
Register at Eventbrite:

This event has passed.
Please contact Andrew Saluti at with any questions or concerns you may have.
---
Symposium Program
*Please note all times are listed in Eastern Daylight Time.
March 17, 2021
Opening Keynote
7:30 pm
Stephanie Johnson-Cunningham, Co-Founder and Creative Director, Museum Hue
https://youtu.be/tkM32AvGUe0
Collections as Agents for Change
Day One: March 18, 2021
Welcome
9:00 am – 9:15 am

Craig M. Boise, Dean, Syracuse University College of Law
Keynote Address
9:15 am – 9:45 am
Kaywin Feldman, Director, National Gallery of Art
https://youtu.be/myXEj0MzjxU

Deaccessioning on the Tip of an Iceberg
Session 1
10:00 am – 11:15 am
https://youtu.be/W9GxH-vnhHQ

Museum Resource Allocation: The Cost of Collecting
Session 2
11:30 am – 12:45 pm
https://youtu.be/hoZrF3Jg2II

Legal Issues, Strategies, and the Role of the Courts
Break
12:45 pm – 1:15 pm 
Session 3
1:15 pm – 2:30 pm
https://youtu.be/CPV4psWBqYE

The Impermanence of Objects and Museums
Session 4
2:45 pm – 4:00 pm
https://youtu.be/mlizofXMYq4

What Does Diversifying the Collection Mean to Artists?
Session 5
4:15 pm – 5:30 pm
https://youtu.be/-Enm03i5jsk

Regional Museums Making Difficult Decisions and Expanding Horizons
Closing
5:30 pm

Emily Stokes-Rees Interim Director, School of Design and Associate Professor, Graduate Program in Museum Studies, Syracuse University
Social Breakout Rooms
5:45 pm

---
Day Two: March 19, 2021
Welcome
8:30 am 
Welcome: Andrew Saluti, Assistant Professor and Coordinator of Museum Studies program, Syracuse University
Session 6
8:45 am – 10:00 am
https://youtu.be/V5hX9Cmb17s

Direct Care: A Critical Concept Still Struggling for Meaning
Session 7
10:15 am – 11:30 am
https://youtu.be/w3ZtBPsq6M4

Session 8a
11:45 am – 1:00 pm
https://youtu.be/o9UpvxYNs1I

Museums with Parent Organizations: Vulnerabilities and Strategies
Session 8b
11:45 am – 1:00 pm
https://youtu.be/KL7UKRF69qQ

Historic Sites and the Deaccessioning Dilemma: Or is it?
Session 8c
11:45 am- 1:00 pm
https://youtu.be/qafZHII4ILQ

Lunch break
1:00 pm 
Keynote Address
1:30 pm – 2:00 pm
Christopher Bedford, Director, The Baltimore Museum of Art
https://youtu.be/OoIiR7mARMw

The Evolving Role of Collections in Serving the Museum's Mission
Session 9
2:15 pm – 3:30 pm
https://youtu.be/aO0KUpNcJbE

Progressive Deaccessioning
Session 10
3:45 pm – 5:00 pm
https://youtu.be/QVJrBiDczGY

Making the Case for Change – or Not
Closing
5:00 pm 
Closing: Craig M. Boise, Dean, Syracuse University College of Law
---
About Our Presenters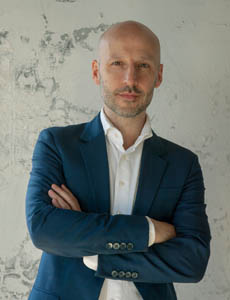 Glenn Adamson
Glenn Adamson is a curator, writer and historian based in New York. He has previously been Director of the Museum of Arts and Design; Head of Research at the V&A; and Curator at the Chipstone Foundation in Milwaukee. Adamson's publications include Thinking Through Craft (2007); The Craft Reader (2010); Postmodernism: Style and Subversion (2011, co-edited with Jane Pavitt); The Invention of Craft (2013); Art in the Making (2016, co-authored with Julia Bryan-Wilson; and Fewer Better Things: The Hidden Wisdom of Objects (2018). His newest book is Craft: An American History, published by Bloomsbury. www.glennadamson.com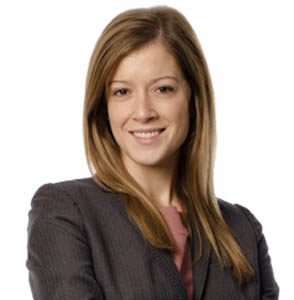 Courtney M. Aladro
Courtney M. Aladro is an Assistant Attorney General and the Chief of the Non-Profit Organizations/Public Charities Division at the Massachusetts Attorney General's Office. The Division oversees public charities, safeguarding the public's interest in these organizations and ensuring the proper solicitation and use of charitable funds. Prior to joining the Division, Courtney was an Assistant Attorney General and Senior Health Care Policy Advisor in the Health Care Division. There, she led the Attorney General's examination of health care cost trends and cost drivers, worked on health care policy initiatives, and enforced consumer protection and other laws to protect the rights of consumers in the Commonwealth. Prior to joining the Attorney General's Office, Courtney represented and counseled individuals and companies in government investigations, intellectual property litigation and employment disputes at Choate, Hall and Stewart LLP. She graduated from Boston University School of Law and earned bachelor's degrees in Biology and Spanish from Case Western Reserve University.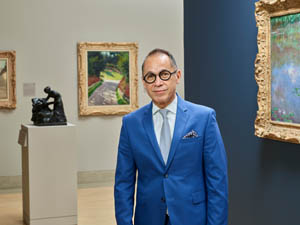 Dr. Agustín Arteaga 
Dr. Agustín Arteaga is the Eugene McDermott Director of the Dallas Museum of Art. Arteaga previously served as director at the Museo Nacional de Arte (MUNAL) in Mexico City, the director of the Museo de Arte de Ponce (MAP) in Puerto Rico, and the founding director of Museo de Arte Latinoamericano de Buenos Aires (MALBA) Fundación Costantini in Argentina. Arteaga has organized more than 100 exhibitions and has received several international awards
Born in Mexico City, Arteaga received an MA and PhD from the Universidad Nacional Autónoma de México, and a BS in architecture from the Universidad Autónoma Metropolitana.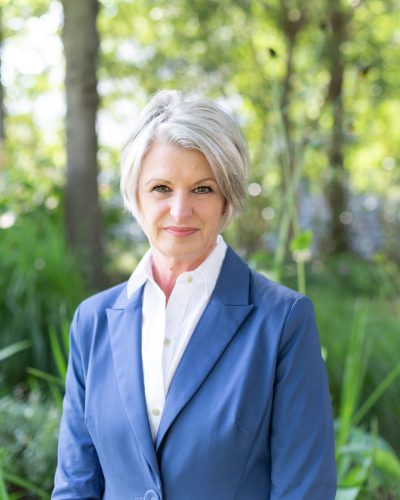 Betsy Bradley 
Betsy Bradley was appointed director of the Mississippi Museum of Art (MMA) in December, 2001. Previously, she served as executive director of the Mississippi Arts Commission. Since arriving at MMA, Bradley has overseen significant growth of the institution, shepherding two capital campaigns, and in a move to a completely renovated facility, and the creation of The Art Garden, the first new public green space in downtown Jackson since the 1970s. Committed to making MMA relevant to its community, Bradley works in partnership with many local cultural, social service, and history organizations to create opportunities for mutually beneficial collaborations. This work has resulted in awards and recognition for MMA, including the Governor's Award for Excellence in the Arts and the 2010 National Medal for Museum and Library Service from the Institute of Museum and Library Services. A member of the Association of Art Museum directors, Bradley has also served on the boards of Americans for the Arts, the National Assembly of State Arts Agencies, and the Southern Arts Federation.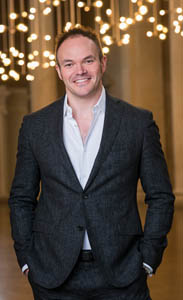 Christopher Bedford
Christopher Bedford is the Dorothy Wagner Wallis Director of The Baltimore Museum of Art, renowned for its collections of 19th-century, modern, and contemporary art. Bedford previously served as director of the Rose Art Museum at Brandeis University and U.S. Pavilion Commissioner for the 2017 Venice Biennale. He has held curatorial positions at the Wexner Center for the Arts at The Ohio State University, Los Angeles County Museum of Art, and J. Paul Getty Museum. Bedford has a B.A. from Oberlin College and an M.A. from Case Western Reserve University, and has studied in the doctoral programs at the University of Southern California and the Courtauld Institute of Art.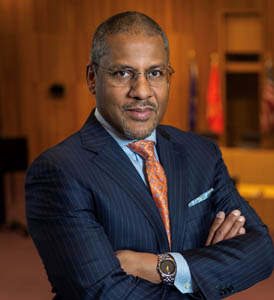 Craig M. Boise
Craig M. Boise is currently vice-chair of the Everson Museum Board of Trustees in Syracuse, NY. By day, he is dean and professor of law at Syracuse University College of Law. He has a J.D. degree from the University of Chicago and an LL.M. in Taxation from NYU. His B.A. is from the University of Missouri-Kansas City, where he completed substantial coursework in piano performance at the University's Conservatory of Music. He is passionate about the arts, both fine and performing, and previously served on the Board of Directors and the Executive Committee of MOCA Cleveland.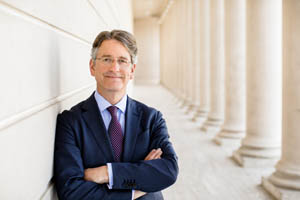 Thomas Campbell
Thomas Campbell is the Director and CEO of the Fine Arts Museums of San Francisco. Since joining the Fine Arts Museums in 2018, he has worked together with staff to strengthen the institution's ties to local communities through an ongoing Free Saturdays program and through key acquisitions and partnerships. A distinguished art historian, Campbell joined the Metropolitan Museum of Art's curatorial ranks in 1995. He subsequently served as Director and CEO of The Met from 2009 to 2017. As Director, he led a revitalization and modernization achieved through award-winning exhibitions and publications, major capital projects, and historic donations of works of art.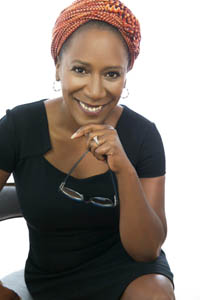 Christy S. Coleman
With a career spanning over 30 years, Christy S. Coleman has served as the Chief Executive Officer of some of the nation's most prominent museums. She's a tireless advocate for the power of museums, narrative correction, diversity and inclusiveness. Ms. Coleman is an innovator and leader in the museum field having held leadership roles at the Colonial Williamsburg Foundation, the Charles H. Wright Museum of African American History, the American Civil War Museum and now the Executive Director of the Jamestown-Yorktown Foundation. She's written numerous articles, is an accomplished screenwriter, public speaker and has appeared on several national news and history programs. Most recently, she served as Historical Consultant for the film Harriet and Showtime's Good Lord Bird miniseries. She's also been a featured public historian for several documentaries, most recently the acclaimed miniseries Grant. Ms. Coleman is the recipient of numerous awards including Honorary Doctorates from The College of William and Mary, Virginia Commonwealth University and the University of the South for her decades of impact. In 2018, Time Magazine named her one of the 31 People Changing the South and in 2019, Worth Magazine named her one of 29 Women Changing the World.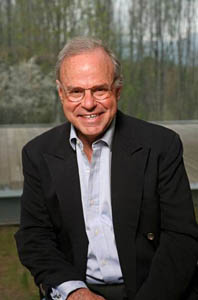 Michael Conforti
Michael Conforti holds M.A. and Ph.D. degrees from Harvard University and teaches at Williams College. Director of the Clark Art Institute from 1994-2015, he was President of AAMD from 2008-10. An emeritus trustee of the American Academy in Rome (where he was also a Fellow and Resident), the Menil Collection and MASSMoCA, he remains on the board of the Amon Carter Museum, the Canadian Centre for Architecture, the (Philip) Guston Foundation and on the Advisory Council for the Hermitage, St. Petersburg, the Scuderie al Quirinale, Rome, the University of Göttingen's Forum Wissen, and the Aspen Institute's Artist Endowed Foundation Initiative.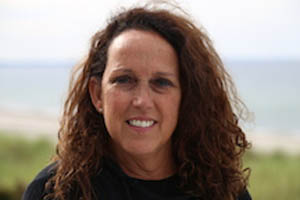 Julia Courtney
Julia Courtney has nearly 25 years experience in the museum field and is currently the Collections Curator for the Art Complex Museum in Duxbury, Massachusetts. She is Art Curator emeritus of the Springfield Art Museums in Western Massachusetts. Courtney is an adjunct faculty member for the Graduate Museum Studies Program at Tufts University and the Graduate Museum and Gallery Management Program at Western Colorado University. She has published two volumes on museum-related topics: Is it Okay to Sell the Monet? (Rowman & Littlefield, 2018) and The Legal Guide for Museum Professionals (Rowman & Littlefield, 2015).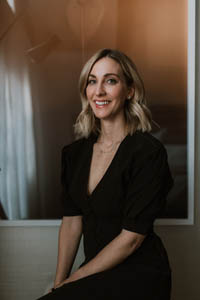 Jessica Arb Danial 
Jessica Arb Danial is current Board President of the Everson Museum of Art. She also leads her art advisory firm,Jessica Arb Danial Art Advisory. As Everson President, Jessica chaired the museum's $17M capital campaign, the most successful fundraising campaign for any cultural institution in the region's history. Her most recent efforts have been dedicated to the successful deaccessioning of a Jackson Pollock, amove that will enable the institution to achieve greater diversity andin Everson's collection. Jessica holds an M.A. in Arts Leadership from Syracuse University, a B.A. in Communication from the University of South Florida, and
certificates in Contemporary Arts from Sotheby's.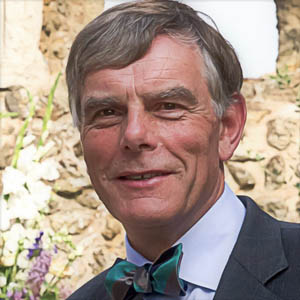 Peter Dean 
Peter Dean is a retired lawyer who practiced in the areas of financial, business and energy law in New York from 1975 to 1983 (with Winthrop Stimson Putnam & Roberts) and Atlanta from 1983 to 2015 (with Sutherland Asbill & Brennan, later Eversheds Sutherland). He advised clients on governance issues and served on the boards of not for profit organizations. A graduate of the University of Cambridge (Trinity College) he was called to the Bar of England & Wales, and is admitted to the Bars of New York and Georgia. He served as a Trustee of Randolph College from 2006 to 2016.  From 2014 to 2017 he was an Adjunct Professor at Emory University School of Law.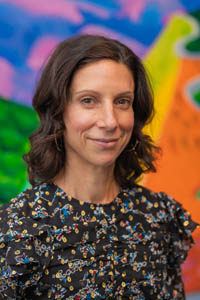 Nina del Rio
Nina del Rio, Sotheby's Vice Chairman, has led Museum, Private and Corporate Art Services since 2004. Under her direction, Sotheby's has overseen the vast majority of institutional and corporate collections to have come to market over the past decade. In 2020, she also assumed leadership of Sotheby's Advisory, which provides bespoke collection strategies to individuals, institutions and corporations. Ms. del Rio began her career with Sotheby's as an intern in 1988 and became Director of the Contemporary Prints department in 1995. Starting in 1999, she helped launch Sotheby's online auction platform, managing strategic partnerships with Amazon and eBay. Ms. del Rio graduated cum laude from Tufts University with a Bachelor of Arts degree in Art History and Political Science.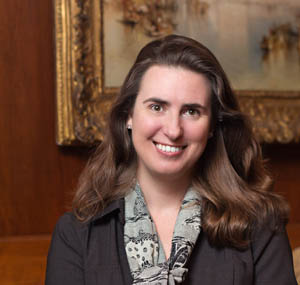 Andria Derstine 
Andria Derstine is director of the Allen Memorial Art Museum at Oberlin College; she previously held curatorial positions there and at the Detroit Institute of Arts. With a creative staff and campus and community partners, she has focused on increasing capacity by building endowments, expanding opportunities for students, developing collaborations with living artists, acquiring works representing broadly diverse backgrounds, and improving the museum's physical infrastructure. She has curated numerous exhibitions of Renaissance through contemporary art, several in conjunction with such institutions as the Cleveland Museum of Art, the Metropolitan Museum of Art, and the Phillips Collection. She received an A.B. from Harvard College and a Ph.D. from New York University.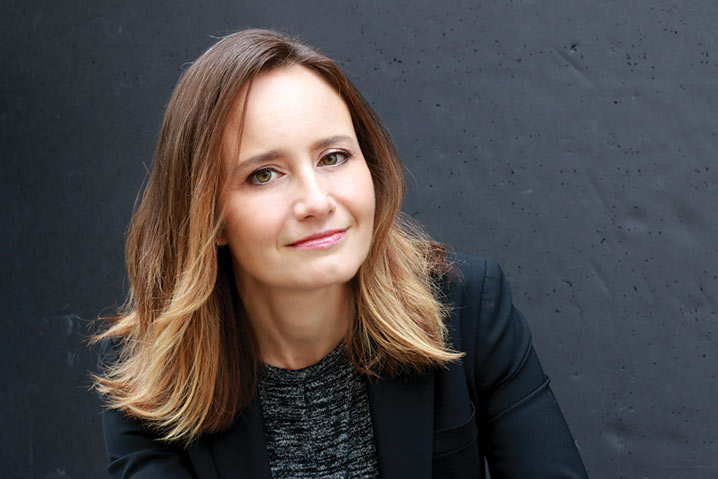 Sarah Douglas 
Sarah Douglas was appointed editor-in-chief of ARTnews in July 2014. She has been an art journalist and editor for numerous publications for 20 years, beginning with four years running the US editorial office of the Art Newspaper, after a stint writing exhibition reviews and previews for the New York Times online. Before ARTnews, she was culture editor at the New York Observer, and she launched a visual art site called Gallerist. Prior to that, she spent six years as a staff writer at Art+Auction magazine and its website, Artinfo.com. Sarah has contributed to the New York Times, New York magazine, the Economist, Flash Art, and the National, among other publications, writing about art, the art market, and the art world. She has also participated in and led numerous panel discussions on topics ranging from art collectors' estate planning to museum funding. Douglas has been interviewed about the art market on the NPR programs "Marketplace" and "Studio 360 with Kurt Andersen." Books about the art world and the art market that cite her work include Don Thompson's $12 Million Stuffed Shark: The Curious Economics of Contemporary Art and Michael Shnayerson's Boom: Mad Money, Mega Dealers, and the Rise of Contemporary Art. In 2013 Sarah received ArtTable's New Leadership award.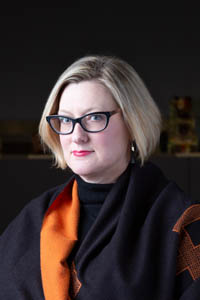 Elizabeth Dunbar
Elizabeth Dunbar is Director and CEO of the Everson Museum of Art in Syracuse, New York. In addition to directing non-collecting institutions in Houston and Austin, she has served as a curator at the Kemper Museum of Contemporary Art in Kansas City, Los Angeles County Museum of Art, and Whitney Museum of American Art. She holds MAs in Art History and Museum Studies from the City University of New York, City College. Dunbar also serves on the Museum Advisory Committee for the New York Board of Regents.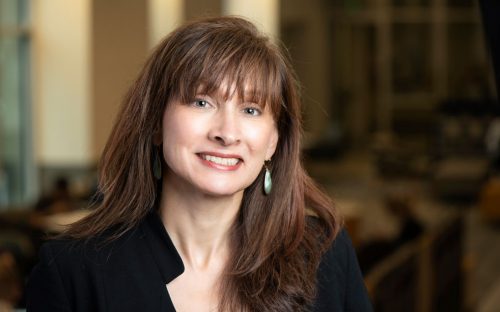 Kristina L. Durocher
Kristina L. Durocher is the director and curator of the Museum of Art of the University of New Hampshire where she creates opportunities to teach and interact with art as a primary source for academic and social engagement. She advocates for institutional and field-wide excellence, reinvention, and individual professional growth in her positions as president of the Association of Academic Museum and Galleries and vice-president on the board of directors of the New England Museum Association. In 2019, she co-edited, For Love or Money: Confronting the State of Museum Salaries, contributing an essay on legislation to end salary inequity.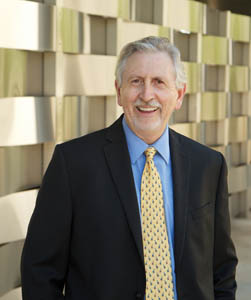 William Eiland
A native of Sprott, Ala., William Underwood Eiland is the director of the Georgia Museum of Art at the University of Georgia. He has a doctoral degree from the University of Virginia and has written, edited and contributed to more than 60 publications. He has served on the boards of the American Alliance of Museums, the Southeastern Museums Conference and the Georgia Association of Museums and Galleries; was a trustee of the Association of Art Museum Directors; was chairman of NEA's Arts and Artifacts Indemnity Advisory Panel, and was vice-chair of AAM's Accreditation Commission. Since 2013 he has been a trustee of the International Council of Museums. Eiland, in 2013, received the American Alliance of Museums Distinguished Service Award in recognition of his contributions to the field on a national level. Most recently, in October 2017, he received the Governor's Award for the Arts & Humanities.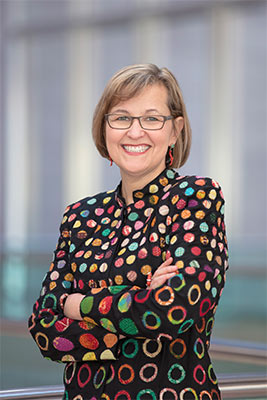 Kaywin Feldman
Kaywin Feldman has an MA in Art History from the Courtauld Institute of Art, University of London, an MA in Museum Studies from the Institute of Archaeology at the University of London, and a BA, Summa cum laude, in Classical Archaeology from the University of Michigan. In March 2019, she became Director of the National Gallery of Art in Washington, DC. She is the fifth director in the Gallery's history, and the first woman to hold this important national position. Prior to joining the Gallery, Kaywin led the Minneapolis Institute of Art as its Nivin and Duncan MacMillan Director and President. During that time, she doubled attendance, expanded the collection, launched and completed visionary strategic plans, and transformed the museum's relationship to the Twin City community and to the nation through groundbreaking initiatives such as the Center for Empathy & the Visual Arts. She is a trustee of the National Trust for Historic Preservation, the White House Historical Association, and the Chipstone Foundation, and a member of the State Hermitage Museum International Advisory Board. She is a past president of the Association of Art Museum Directors (AAMD) and past chair of the American Alliance of Museums (AAM). She has lectured widely and published numerous articles on many aspects of museums in the 21st century.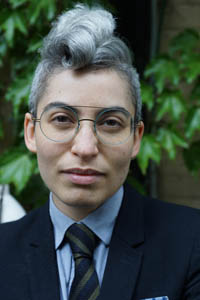 Julia Pelta Feldman
Julia Pelta Feldman is an art historian, curator, archivist, and salonnière. Her research focuses on art since 1945, especially performance and ephemeral media, modern and contemporary craft, and social justice in the art world. Currently, she is postdoctoral research fellow in the preservation of performance at the University of the Arts, Bern. Previously, she has worked at The Museum of Modern Art, New York, the Whitney Museum of American Art, and the Grey Art Gallery. She is also director of Room & Board, an artist's residency and salon formerly based in Brooklyn, which is now commissioning socially distanced artworks.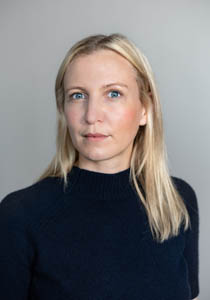 Michelle Millar Fisher 
Hailing from Scotland, Michelle Millar Fisher is an educator, curator, and historian in universities and museums, including at the Museum of Modern Art, the Philadelphia Museum of Art, the Guggenheim, and the MFA Boston where she currently works. Her work focuses on the intersections of people, power, design, and craft. Her current project, with design historian Amber Winick, is at @designingmotherhood on Instagram. She helped co-found the 2019-20 collective Art + Museum Transparency.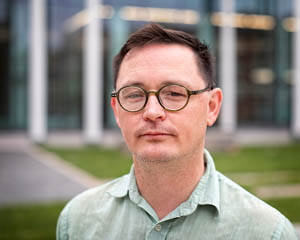 Brian L. Frye
Brian L. Frye is Spears-Gilbert Professor of Law at the University of Kentucky College of Law, where he teaches courses in intellectual property, copyright, trademark, nonprofit organizations, and professional responsibility, among other things. His scholarship focuses on legal issues affecting artists and arts organizations.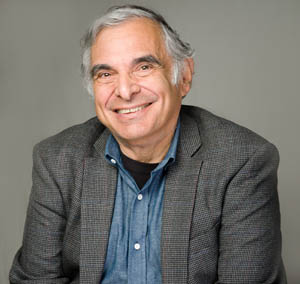 Mark Gold
Mark Gold is a partner in the law firm of Smith Green & Gold, LLP, Pittsfield, Massachusetts. He holds degrees in Economics and International Studies from The American University, a Master's in Museum Studies from Harvard University, and a law degree from Georgetown University. His practice includes business, non-profit, and museum law. Mark has written and presented extensively on deaccessioning, legal issues for museums, nonprofit governance, and museum compensation issues and is co-editing Collections and Deaccessioning in a Post-Pandemic World, a three-volume collection to be published by MuseumsEtc this spring. Mark was counsel to Berkshire Museum and the Everson Museum of Art in connection with their recent deaccessionings and sales.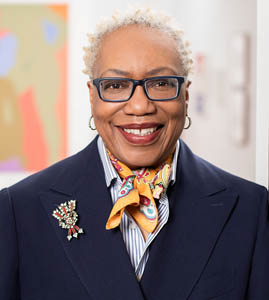 Linda C. Harrison 
As the head of The Newark Museum of Art, a 4.5, acre urban museum campus, complex, Linda plays a strategic and unifying role for the organization and the city, she communicates the work and mission of the organization. Earned Income increased 25% over 2018 audited results. Contributed revenues increased by 7%, while visitor traffic increased 9% over 2018. Linda's relevant inspiring vision is inclusive, achievable, and sustainable. ensuring financial sustainability for the Museum, strengthen and expanding the Museum's ties to its community and anchor institution partners. She leads a collaborative, supportive, high-functioning staff, while partnering with the Board of Trustees.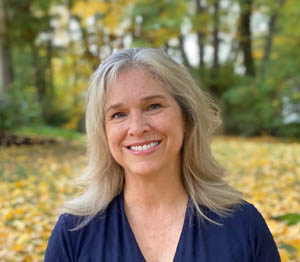 Stefanie S. Jandl
Stefanie S. Jandl is an author and former curator. She is the coeditor of Collections and Deaccessioning in a Post-Pandemic World, a three-volume collection to be published by MuseumsEtc this spring. She also coedited and contributed to A Handbook for Academic Museums (2015). Stefanie has written on museums, deaccessioning, and other topics on art and food, including an essay on sweets in art for The Oxford Companion to Sugar and Sweets. She has a BA in Political Science from the University of Southern California and an MA in the History of Art from Williams College.  She is now at work on a book about the Berkshire Museum's controversial sale of art.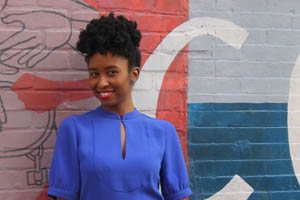 Stephanie Johnson-Cunningham
Stephanie Johnson-Cunningham's advocacy aligns with Museum Hue, an organization she co-founded and serves as Creative Director, supporting Black, Indigenous, and other People of Color. She built the first online directory and mapping of BIPOC museums across the US to help widen public knowledge and understanding of art, history, and culture. Stephanie is currently working on a larger Cultural Mapping project specific to New York City with support from NYC's Department of Cultural Affairs. She received the Americans for the Arts 2019 American Express Emerging Leader Award for her work. Stephanie centers cultural equity as an essential part of achieving social justice.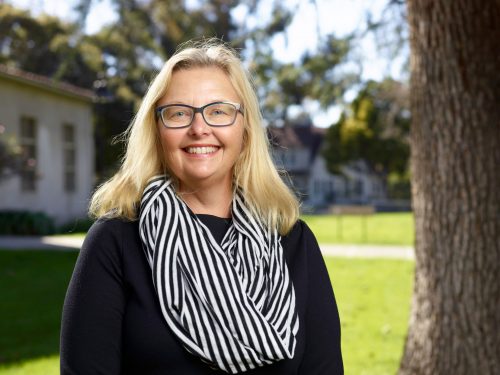 Melody Kanschat 
Melody Kanschat was appointed Executive Director of the Getty Leadership Institute at Claremont Graduate University (now Museum Leadership Institute–MLI at CGU) in 2013 where she led a team that served over 1000 museum professionals via a variety of on-line and in-residence executive education programs. She retired from the Executive Director role in 2021 and continues to remain active in the program as an advisor and professor. Prior to her MLI experience she concluded a 22-year career with the Los Angeles County Museum of Art (LACMA) where she served in a variety of executive capacities including President and Chief Operating Officer. In her private practice, Melody provides executive coaching and consulting services to a variety of non-profit institutions focusing on leadership, operational stability, strategic planning, and capital project development.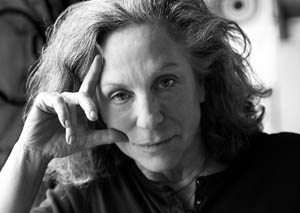 Deborah Kass
Deborah Kass is an artist whose work examines the intersection of art history, popular culture and the self. Her work is in the collections of The Metropolitan Museum of Art, The Museum of Modern Art, The Whitney Museum of Art, The Guggenheim Museum, The Jewish Museum, The Museum of Fine Art, Boston, as well as numerous other museums and private collections. Kass's work has been shown nationally and internationally. The Andy Warhol Museum presented "Deborah Kass, Before and Happily Ever After, Mid- Career Retrospective" in 2012 with a catalogue published by Rizzoli. Her sculpture OY/YO is permanently installed in front of the Brooklyn Museum and the Cantor Arts Center at Stanford University.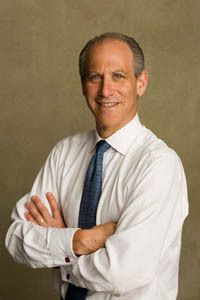 Glenn D. Lowry
Glenn D. Lowry is the sixth director of The Museum of Modern Art. He leads a staff of over 800 people and directs an active program of exhibitions, acquisitions, and publications. A strong advocate of contemporary art, he has lectured and written extensively in support of contemporary art and artists and the role of museums in society, among other topics. He is a member of The Andrew W. Mellon Foundation's Board of Trustees, a fellow of the American Academy of Arts and Sciences, and a resident member of the American Philosophical Society. He also is a Trustee of the Association of Art Museum Directors (AAMD) and is an Officier dans L'Ordre des Arts et des Lettres of France (2004) and a member of the Order of the Rising Sun of Japan (2020). Born in 1954 in New York City and raised in Williamstown, Massachusetts, Mr. Lowry received a B.A. degree (1976) magna cum laude from Williams College, and an M.A. (1978) and Ph.D. (1982) degrees in history of art from Harvard University.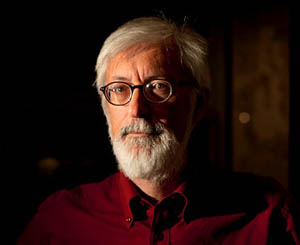 Steven Lubar
Steven Lubar, professor of American studies at Brown University, writes and teaches on museums and museum history, public and digital humanities, and the history of technology and skill. A 2015 Guggenheim Fellowship helped support his most recent book, Inside the Lost Museum: Curating, Past and Present. Before coming to Brown, he was a curator at the National Museum of American History. At Brown, he has been director of Brown's John Nicholas Brown Center for Public Humanities and Cultural Heritage and the Haffenreffer Museum of Anthropology from 2010 to 2012, and is presently faculty director of Brown's Center for Digital Scholarship.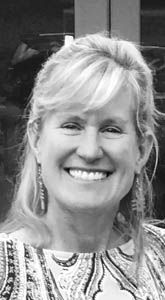 Elizabeth McGraw
Elizabeth is a past board member and president of the Berkshire Museum and remains involved with various non-profit organizations in the Berkshires.  A Massachusetts native, "Buzz" has lived in the Berkshires for over 30 years.  She has taught biology, chemistry, environmental science and physical science at the middle and secondary school level for 25 years.  She holds a master's degree in forest science from the Yale School of the Environment and a bachelor of arts in biology with a minor in studio art from Hamilton College.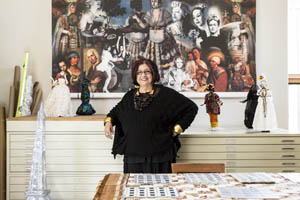 Amalia Mesa-Bains 
Amalia Mesa-Bains is an artist and cultural critic. Her artworks, primarily interpretations of traditional Chicano altars, resonate both in contemporary formal terms and in their ties to her Chicano community and history. She has pioneered the documentation and interpretation of Chicano traditions in Mexican-American art and is a leader in the field of community arts. Among her many awards is the distinguished MacArthur Fellowship. She is Professor Emerita in the Visual and Public Art department at California State University at Monterey Bay.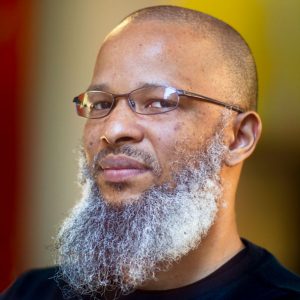 Meleko Mokgosi
Meleko Mokgosi is an artist, Associate Professor at the Yale School of Art where he is the director of graduate studies in the Painting/Printmaking program. Mokgosi also serves as the co-director of the Interdisciplinary Art and Theory Program. He received his BA from Williams College in 2007 and participated in the Whitney Museum of American Art's Independent Study program from 2007-2008. Mokgosi received his MFA from the Interdisciplinary Studio Program at the University of California Los Angeles in 2011. He participated in the Rauschenberg Residency at the Robert Rauschenberg Foundation, Captiva, FL in 2015 and the Artist in Residence Program at the Studio Museum in Harlem, New York, NY in 2012.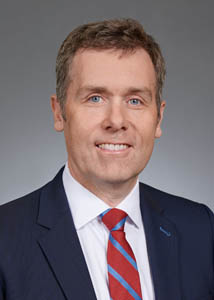 Nicholas M. O'Donnell 
Nicholas M. O'Donnell is a Partner in the Litigation Department of Sullivan and the leader of the firm's Art & Museum Law practice group. His practice focuses primarily on complex civil litigation, where he has served as lead counsel on a variety of lawsuits concerning restitution and fine art sales and has advised museums, dealers, auction houses, and collectors worldwide about restitution, copyright, and de-accessioning issues. He is Co-Chair of the Arts, Cultural Institutions and Heritage Law Committee of the International Bar Association and a member of the New York City Bar Art Law Committee. Mr. O'Donnell is the author of numerous articles and papers on the subject of art disputes and regulation, and the author of A Tragic Fate—Law and Ethics in the Battle Over Nazi Looted Art (2017), the first comprehensive overview of disputes in the U.S. over Nazi-looted art.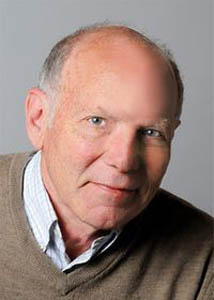 Michael O'Hare
Michael O'Hare is Professor Emeritus at the Goldman School of Public Policy, University of California at Berkeley. Trained as an architect and engineer, he has had faculty positions at MIT and Harvard, and was a consultant at the Boston Museum of Fine Arts. His research has cycled among public management, environmental and energy policy, and arts and cultural policy. His first book, Patrons Despite Themselves, was the first study of indirect aid to the arts in the US, and the more recent "Museums Can Change: Will They?" (Democracy 2015) has been a provocative contribution to the deaccessioning debate.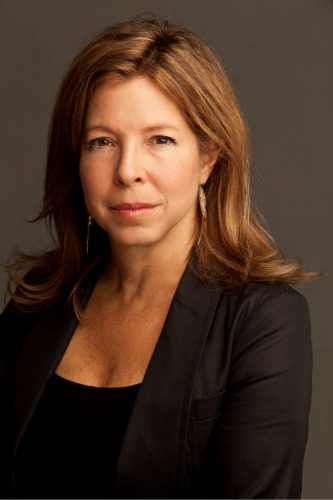 Anne Pasternak 
Since 2015, Anne Pasternak has served as the Shelby White and Leon Levy Director of the Brooklyn Museum. For more than thirty years, she has devoted her career to engaging broad audiences with the limitless power of art to move, motivate, and inspire. A staunch advocate for the civic and democratic roles our cultural and educational institutions can play, Anne is committed to projects that demonstrate the crucial links between art and social justice. 
During her time here, Anne has focused on strengthening the Museum as a global center for the visual arts that is courageous, pioneering, and inclusive. Through her leadership, Anne has expanded exhibitions, educational offerings and public programs. Previously, Anne served as the President and Artistic Director of Creative Time. She collaborated with hundreds of artists commissioning and presenting works as well as Tribute in Light, the twin beacons of light that illuminate the former World Trade Center site, on the anniversary of 9/11.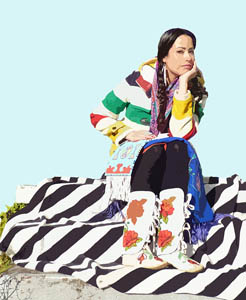 Wendy Red Star
Raised on the Apsáalooke (Crow) reservation in Montana, Wendy Red Star's work is informed both by her cultural heritage and her engagement with many forms of creative expression, including photography, sculpture, video, fiber arts, and performance. An avid researcher of archives and historical narratives, Red Star seeks to incorporate and recast her research, offering new and unexpected perspectives in work that is at once inquisitive, witty and unsettling. Red Star holds a BFA from Montana State University, Bozeman, and an MFA in sculpture from University of California, Los Angeles. She lives and works in Portland, OR.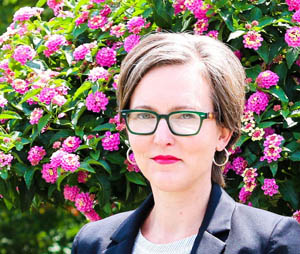 Dr. Erin Richardson
Dr. Erin Richardson facilitates museums' and cultural organizations' capacity for mission delivery, particularly relating to art and artifact collections. With over 20 years of experience working with cultural heritage objects in museums, she founded consulting firm Frank & Glory in 2018 to assist museums in solving long-term collection problems so that they may effectively serve their communities. Her research and writing centers on collection development and deaccession policies, and New York State's unique chartering policy for museums. Richardson holds a PhD in Leadership and Policy from Niagara University, a MA in Museum Studies from the Cooperstown Graduate Program, and a BA in American Studies from SUNY Geneseo.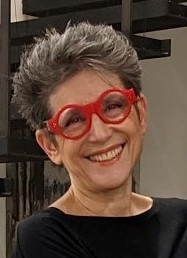 Tracey G. Riese
Tracey serves on the Board of the Brooklyn Museum, where she chairs the Collection Committee, which oversees the Museum's acquisition and deaccession strategies. She also sits on the Strategic Planning, Finance and DEIA Committees. She is also a member of the Acquisition Committee of the Studio Museum in Harlem and previously served on the Board of El Museo del Barrio as chair of the Collection and Programs Committee. Through her strategy consulting business, T.G. Riese &, Tracey has also worked with such arts institutions as the Metropolitan Museum of Art, Creative Time, Chasama and Arts for Learning.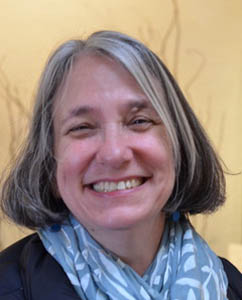 Laura Roberts
As a consultant, Laura Roberts works with cultural nonprofits on strategic planning, assessment, staff and board training, and organizational development. She teaches museum management at Harvard University and Bank Street College of Education and Northeastern University. She was executive director of the New England Museum Association and director of education at three history museums in New England. Laura is the chair of the board of Central Square Theater in Cambridge, MA, and former chair of the Tufts Art Gallery advisory board and MassHumanities. Laura holds an M.B.A. from Boston University and an M.A. from the Cooperstown Graduate Program.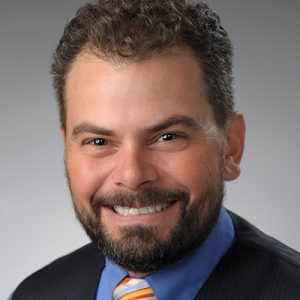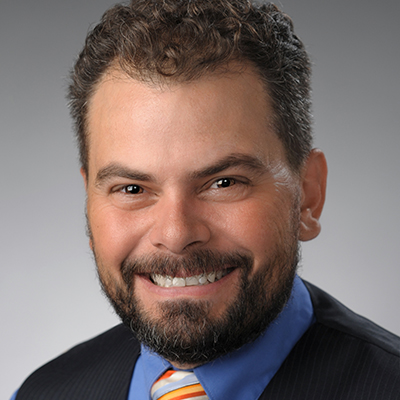 Andrew Saluti
Andrew Saluti is assistant professor and program coordinator of the Graduate Program in Museum Studies at Syracuse University. Before joining the faculty of the School of Design, Saluti was the chief curator of exhibitions, programs and education for the Special Collections Research Center at Syracuse University Libraries, and the assistant director of the Syracuse University Art Galleries and Collections. Saluti's creative research centers on the curatorship and history of printmaking, specifically the relationship to prints in social context. Current projects include the text "The Preparator's Handbook: A Practical Guide for the Prep and Installation of Collection Objects (Rowman & Littlefield)," and the catalogue raisonné of the prints of Louisa Chase.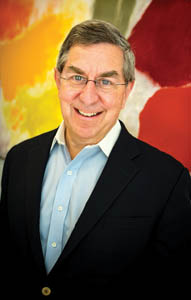 Michael Shapiro
Michael has enjoyed a thirty-five year career including a Ph.D. in art history from Harvard, teaching at Duke University, Chief Curator of the St. Louis Art Museum, Director of the Los Angeles County Museum of Art and of the High Museum of Art, Atlanta. In 2016, Michael edited "11 Museums, 11 Directors: Conversations on Art and Leadership" in which he interviewed art museum directors about leadership, challenges they face, and the future of museums. In 2018, Michael joined Hindman Auctions, a Fine Art Auction House headquartered in Chicago, as Senior Advisor for Museums and Private Collections. Michael's greatest pleasure has always been buying important works of art for museums.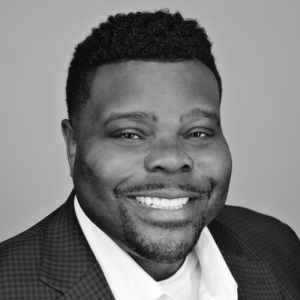 Jamaal B. Sheats
Jamaal B. Sheats, MFA is the Director and Curator of Fisk University Galleries– and an Assistant Professor in the Department of Art. Since joining the Galleries in 2015, he has curated 19 exhibitions, established the Fisk Museum Leadership Program, expanded, and nurtured partnerships, implemented innovative programs to foster access to, and engagement with the collections. Sheats is a Trustee of the Frist Art Museum and Board Member of the HBCU Alliance of Museums and Galleries; Association of Academic Museum and Galleries; and the Maddox Fund. He received a MFA from Tufts University and BS in Art from Fisk University.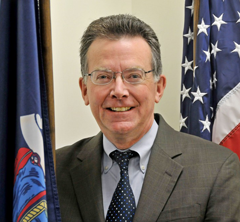 James Sheehan
James Sheehan is the Chief of the New York Attorney General's Charities Bureau, which oversees compliance and regulation of the nation's largest Charities sector. Prior to this role, he was the New York City Human Resources Administration's first Chief Integrity Officer. From 2007 to 2011, he was New York's first Medicaid Inspector General, overseeing the country's first mandatory compliance program, and New York's' leading role in health care data analytics. Prior to his New York public service roles, Mr. Sheehan was an Assistant and Associate US Attorney in the Eastern District of Pennsylvania, where he developed a nationally recognized program working with whistleblowers under the False Claims Act. He is a graduate of Swarthmore College and Harvard Law School.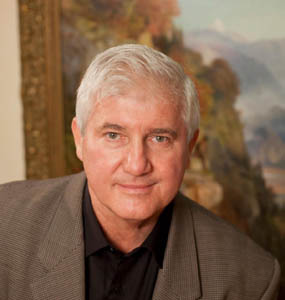 Van Shields  
After stints in the military and small business, Van Shields began his museum career in 1991 at the Museum of the Moving Image. In 1997, he envisioned and led the founding of the Culture & Heritage Museums, that grew from one to four institutions by the time he left to direct the Berkshire Museum in 2011. A self-described servant leader, Shields is a Coro Foundation Fellow and graduate of Leadership New York City, Leadership South Carolina, and the American Leadership Forum. He has served on nearly 30 boards related to arts, planning, social services, tourism, economic development, and media.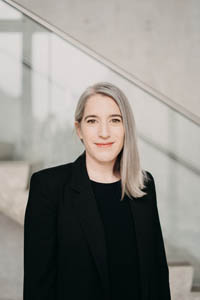 Cara Starke
Cara Starke is the Executive Director of the Pulitzer Arts Foundation, a non-collecting art museum located in St. Louis, MO. Previously, she served as Director of Exhibitions of the public art organization, Creative Time, in New York. Prior to Creative Time, Starke was Assistant Curator at the Museum of Modern Art. She earned her MA in the History of Art from Williams College and her BA in the History of Art and Psychology from Cornell University.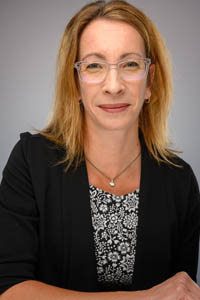 Dr. Emily W. Stokes-Rees 
Dr. Emily Stokes-Rees is the Interim Director, School of Design and an Associate Professor, Graduate Program in Museum Studies. Emily is a museum professional and material anthropologist who completed a doctorate at the University of Oxford in 2007. In addition to being an academic, she is also a museum professional who brings close to 20 years of experience in a variety of positions, from administration, exhibition development, living history interpretation, education, and collections management. Emily's research centers, broadly, on museums as agents for social change, asking: how can we use innovative, interdisciplinary approaches to collections in order to increase the impact museums have on the people and communities around them? Over the past few years Emily has worked with museums across the spectrum, from a project to 'Hack the Harvard Museum of Natural History', to an exhibit addressing female collectors at the Haffenreffer Museum of Anthropology (Brown University), to an interpretation project aimed at strengthening the community impact of the Matilda Joslyn Gage Center in Syracuse. Her recent publications include a book on postcolonial museums in Asia (Rowman and Littlefield International, 2019) and a number of journal articles on museums across Asia, Canada, and the US. At Syracuse, Emily teaches courses on Cultural Heritage Preservation, Museum Fundraising and Development, Curatorship, and Interpretation.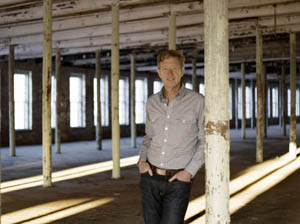 Joseph Thompson
Joseph Thompson is the Founding Director of the Massachusetts Museum of Contemporary Art (MASS MoCA) in North Adams, Massachusetts, having guided the museum's development and arts programming since its inception in 1987. The complex has grown to over 550,000 square feet of galleries, stages, workshops, and commercial tenant space, with 250,000 square feet devoted to exhibitions, making it the largest cultural institution in the country devoted to new art in all forms. MASS MoCA is renowned for its daring programs of large-scale exhibitions and performances that capitalize on its 26-building, 16-acre site. A graduate of Williams College, Thompson received an MA in Art History from the University of Pennsylvania, where he was awarded the Annenberg Fellowship, and holds an MBA from the Wharton School of Business, where he was named a Morgenthau Fellow for his work in public policy and management. He has written widely on contemporary art, and has organized many exhibitions and performing arts events at MASS MoCA, which is now widely celebrated as an important catalyst for regional economic revitalization, supporting over 900 jobs and generating over $50 million per year in economic impact to the region.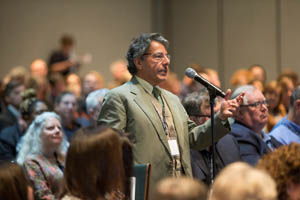 Ken Turino
At Historic New England, Ken oversees community engagement projects and is responsible for its exhibitions program. He consults on interpretive planning and community engagement projects, including Andrew Jackson's Hermitage in Nashville, James Madison's Montpelier in Virginia, and Trent House in New Jersey. His most recent publication (2019), with Max von Balgooy, is Reinventing the Historic House Museum, New Approaches and Proven Solutions. He served on the Council of the American Association for State and Local History and teaches a workshop on historic houses for them. For Tufts University's Museum Studies Department he teaches Exhibition Planning and Reimagining Historic House Museums.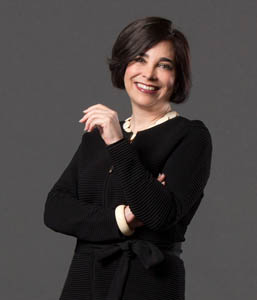 Roxana Velásquez
Roxana Velásquez is the Maruja Baldwin Executive Director at The San Diego Museum of Art. As a passionate advocate for the arts, Ms. Velásquez has focused on fostering cross-cultural dialogues within the San Diego community as well as nationally and internationally. She has organized many high-profile exhibitions in her capacity as the Executive Director of three national museums in Mexico City and currently with SDMA. It is under Ms. Velásquez's leadership that the Museum has published new catalogues and children's books in addition to receiving multiple grants for exhibitions and to fund the Museum's public art program Open Spaces for at-risk areas within the San Diego community. During her ten-year tenure, she has increased the institution's holdings with the donation and acquisition of works of art by world-renowned artists, acquiring more than 3,000 works of art.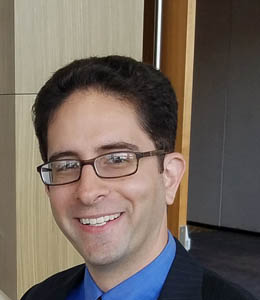 Scott Wands
Scott Wands is the Manager of Grants and Programs at CT Humanities where he oversees the $850,000+ Connecticut Humanities Fund granting program and delivers non-grant-funded services to Connecticut's cultural community. He is co-creator of StEPs-CT, an integrated program of training, mentoring, and grant funding that, since 2012, has helped forty-seven Connecticut cultural organizations build professionalism and remain vibrant community resources. Scott served as a board member for the American Association for State and Local History (Nashville, TN) from 2016-2020 and currently serves on the boards of the Connecticut Coalition for History and the Eastern States Exposition (West Springfield, MA).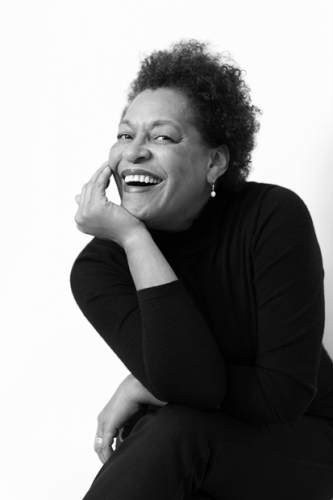 Carrie Mae Weems
Through image and text, film and performance, and her many convenings with individuals across a multitude of disciplines, Carrie Mae Weems has created a complex body of work that centers on her overarching commitment to helping us better understand our present moment by examining our collective past. Weems has received a multitude of awards, grants, and fellowships including the MacArthur Award; US Department of State's Medals of Arts; Joseph H. Hazen Rome Prize Fellowship from the American Academy in Rome; the National Endowment of the Arts; and the Louis Comfort Tiffany Award, among many others. Major solo exhibitions of Carrie's work include Carrie Mae Weems: The Museum Series, Studio Museum in Harlem, New York (2014), and Carrie Mae Weems: Three Decades of Photography and Video, Frist Center for the Visual Arts, Nashville, and traveled to: Portland Art Museum, Oregon; Cleveland Museum of Art, Ohio; Cantor Center for Visual Arts, Stanford University; Guggenheim Museum, New York, 2013 – 2014. She is represented in public and private collections around the world, including the Metropolitan Museum of Art, NY; Tate Modern, London, England; the Museum of Modern Art, NY and Museum of Contemporary Art, Los Angeles. Weems has been represented by Jack Shainman Gallery. She lives in Syracuse, New York with her husband Jeffrey Hoone who is Executive Director of Light Work.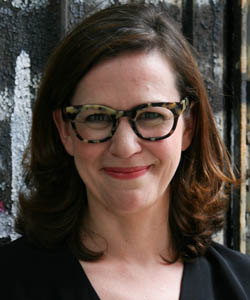 Amy Whitaker 
Amy Whitaker is an assistant professor of Visual Arts Administration at New York University where she researches sustainable economic structures for artists. She is the author of three books, Museum Legs, Art Thinking, and The Economics of Visual Art (forthcoming, Cambridge University Press) as well as numerous academic articles. She worked previously at the Guggenheim, Museum of Modern Art, and the Tate, and is author, with Adam Glick, of the essay "Object Impermanence" in the collection Deaccessioning in a Post-Pandemic World. Amy is past mentor to the TED Fellows and grantees of the Joan Mitchell Foundation.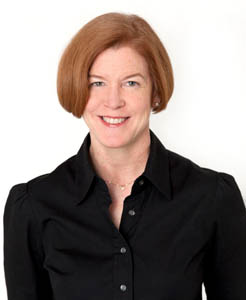 Allison Whiting 
Allison Whiting joined Christie's Museum Services department in 1994, and was appointed Director in 1998. Over the years she has managed major deaccessioning programs, some of which entail complete collection reviews over several years—some of these clients include the IMA, Bass Museum, AGO, Pacific Asia Museum and St Louis Art Museum. She has been responsible for several single owner sales of Chinese art on behalf of the Met, AIC, Fujita Museum, Philbrook Museum and Springfield Museums. In the last decade she has overseen sales of more than $1.2 billion of art sold by non-profits.  In 2020 non-profits sold over $100m at Christie's. During this time Allison was responsible for sales that established world-record prices for: a Cézanne watercolor ($28.7 million for the Edsel & Eleanor Ford House); a work of printed literature for William Shakespeare's First Folio ($9.9 million for Mills College); and a Greek Kylix ( $1.8 million for the Cleveland Museum of Art). Prior to joining Christie's, Allison was Assistant Director for Museum Administration at The New-York Historical Society and a gallerina at the Michael Rosenfeld Gallery.  She has a BA from Vassar College and an MA from Brown University.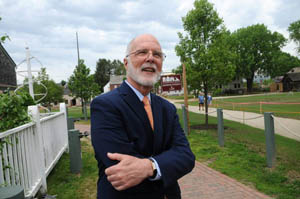 Lawrence J. Yerdon 
Lawrence J. Yerdon is President and CEO of Strawbery Banke Museum – a living history museum telling the 300+ year story of Portsmouth, NH. Yerdon earned undergraduate and graduate degrees in history, and an MBA from Rensselaer Polytechnic Institute. He served as President of the New England Museum Association, on the Council of the American Association for State and Local History and as a grant reviewer and panelist for the Institute for Museum and Library Services, and the Massachusetts Cultural Council. Previously Yerdon served as President of Hancock Shaker Village, and as the Director/Curator of the Quincy Historical Society.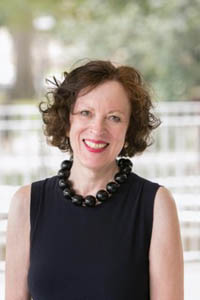 Sally Yerkovich
Sally Yerkovich is Director of Educational Exchange and Special Projects at The American-Scandinavian Foundation and Adjunct Professor of Museum Anthropology at Columbia University where she teaches a course on ethical issues in museums. She serves as Chair of the International Council of Museums Ethics Committee. A cultural anthropologist who has directed museums and cultural institutions in New York and Washington, DC, she is the author of A Practical Guide to Museum Ethics. Her work, which draws upon more than thirty years of leadership experience, is increasingly engaged with how museums will face the ethical challenges of the future.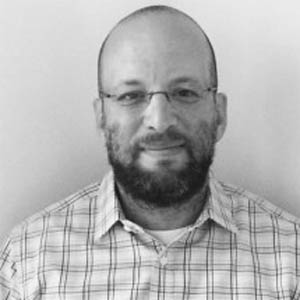 Donn Zaretsky
Donn Zaretsky is a partner at Silberman Zaretsky PC in New York, concentrating his practice in art law. He is an Adjunct Professor of Law at NYU Law School, where he teaches a seminar in Advanced Topics in Art Law. He has written extensively on deaccessioning (and other topics) at his blog, The Art Law Blog, as well as in ARTnews, The Art Newspaper, Art and Auction and other publications.