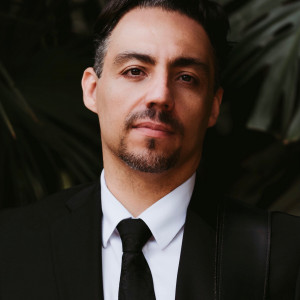 The Setnor School of Music and its graduate program in voice pedagogy is hosting a visiting scholar from Brazil during the 2021-22 academic year. Tiago Cruz, a doctoral student at the Federal University of Minas Gerais, is the first visiting scholar in the program.
Cruz is working with Kathleen Roland-Silverstein, associate professor of applied music and performance (voice), assisting and collaborating with voice pedagogy graduate students, conducting research and helping design an up-to-date voice laboratory for the Setnor School. A small equipment grant from Syracuse University's Office of Research has assisted with laboratory, which will aid in a proposed longitudinal study of vocal health in Setnor voice students.
"Tiago has been invaluable in preparing a longitudinal study, set up of the new voice-assessment tools and helping to train our students in their use," says Roland-Silverstein.
"I'm having a great experience, which is contributing to my learning and to my career," says Cruz. "The opportunity to assist in the creation and development of a voice lab is unique."
Cruz is a speech language pathologist finishing his doctorate in an exciting and fast evolving field. His expertise as a scholar and performer ranges throughout the fields of sonology, voice pedagogy, performance and production. He began his studies as a classical acoustic guitarist in 1995 and has continued his studies as a singer and performer alongside his voice science studies.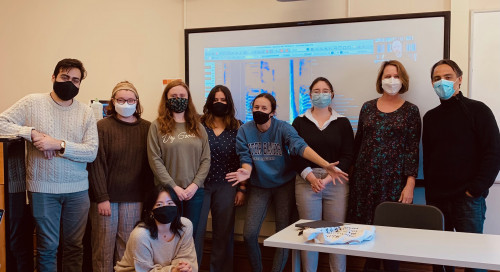 "His contribution as a scholar and educator to Setnor this year has already been a tremendous gift to students and faculty," notes Roland-Silverstein.