Kira Marshall-McKelvey
Department of Communication and Rhetorical Studies
Assistant Teaching Professor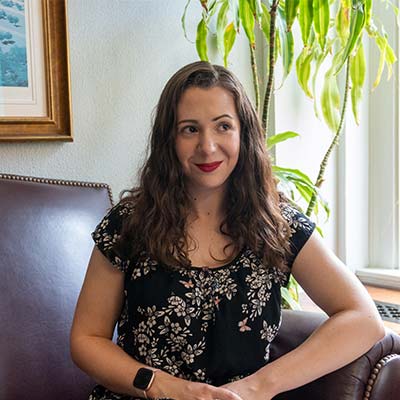 Sims Hall
Syracuse, NY 13244-1180
Kira Marshall-McKelvey (she/her/hers) is an interdisciplinary scholar whose research focuses on the transgressive possibilities of women social media content creators.
She looks at visibility and labor in feminized spaces online. In addition to her work on social media creators, Marshall-McKelvey also examines issues surrounding gender and resilience among women entrepreneurs. She has presented her work at the National Communication Association, Society for Cinema and Media Studies, and the International Communication Association.

Marshall-McKelvey currently serves as the Basic Course Director and supervises CRS 225: Public Advocacy and CRS 325: Presentational Speaking. She has taught a variety of courses, including: College Composition, Public Speaking, Critical Media Studies, and Digital Media Culture.

Marshall-McKelvey has received two Excellence in Teaching Awards and two Outstanding Graduate Writing Awards from Colorado State University. She served on the top paper panel in the Feminism and Gender Studies division of the National Communication Association in 2021. She is a member of the International Communication Association, National Communication Association, Association of Internet Researchers, and Society for Cinema and Media Studies.
Education
Ph.D., Colorado State University
M.A., Colorado State University
B.A., Penn State University