Erin J. Rand
Department of Communication and Rhetorical Studies
Associate Professor
Affiliated Professor, LGBT Studies
Director of Graduate Studies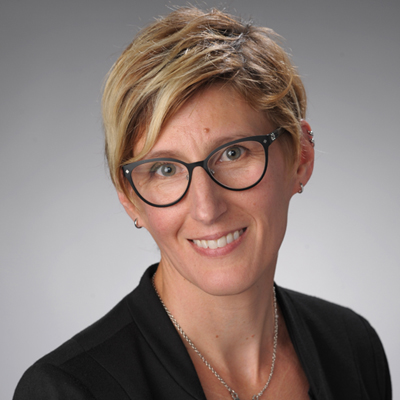 105 Sims Hall
Syracuse, NY 13244-1230
Erin J. Rand's research is concerned with rhetorics of gender and sexuality in public discourse, and focuses particularly on queer and feminist modes of agency, dissent, and social protest.
Rooted in contemporary rhetorical theory and criticism, her work also draws upon critical theory, cultural studies, affect theory, and queer and feminist theories, with an eye to rethinking the rhetorical tradition. She is currently working on a book project that traces the rhetorical figurations of childhood that emerge from public controversies regarding young people, gender, sexuality, and race. View a full list of Rand's published work.
Erin Rand's Curriculum Vitae [PDF 314KB]
Education
Ph.D., University of Iowa
Expertise
Queer theory and feminism, rhetorical theory and criticism, social movements and activism
Courses Taught
CRS 183 Concepts and Perspectives in Rhetorical Studies
CRS 323 Communication and Gender
CRS 423 Contemporary Rhetorics of Gender and Sexuality
CRS 568 Rhetoric of Social Change
CRS 603 Contemporary Theories of Rhetoric
CRS 746 Queer Rhetorics
QSX 112 Sexualities, Genders, Bodies
Selected Publications
"PROTECTing the Figure of Innocence: Child Pornography Legislation and the Queerness of Childhood," Quarterly Journal of Speech, 105.3 (2019): 251-272.
"The Right to Be Handsome: The Queer Sartorial Objects of 'Masculine of Center' Fashion," QED: A Journal in GLBTQ World Making 4.3 (2017): 12-40.
"Bad Feelings in Public: Rhetoric, Affect, and Emotion," Rhetoric and Public Affairs 18.1 (2015): 161-175.
"Fear the Frill: Ruth Bader Ginsburg and the Uncertain Futurity of Feminist Judicial Dissent," Quarterly Journal of Speech 101.1 (2015): 72-84.
Reclaiming Queer: Activist and Academic Rhetorics of Resistance. Tuscaloosa: University of Alabama Press, 2014.
"'What One Voice Can Do': Civic Pedagogy and Choric Collectivity at Camp Courage." Text and Performance Quarterly 34.1 (2014): 28-51.
"Queer Critical Rhetoric Bites Back." Western Journal of Communication 77.5 (2013): 533-537.
"An Appetite for Activism: The Lesbian Avengers and the Queer Politics of Visibility." Women's Studies in Communication 36.2 (2013): 121-141.
"Gay Pride and Its Queer Discontents: ACT UP and the Political Deployment of Affect." Quarterly Journal of Speech 98.1 (2012): 75-80.
"An Inflammatory Fag and a Queer Form: Larry Kramer, Polemics, and Rhetorical Agency." Quarterly Journal of Speech 94.3 (2008): 297-319.
Awards and Honors
2017 Excellence in Graduate Education Faculty Recognition Award, Syracuse University
2016 Karl R. Wallace Memorial Award, National Communication Association
2015 Community-Building Award, LGBT Resource Center, Syracuse University
2015 Book of the Year Award, Division of Critical and Cultural Studies, National Communication Association
2014 Outstanding Article of the Year, "An Appetite for Activism: The Lesbian Avengers and the Queer Politics of Visibility," Critical Cultural Studies Division, National Communication Association
2014 Faculty Recognition Award, College of Visual and Performing Arts, Syracuse University
2013 New Investigator Award, Rhetorical and Communication Theory Division, National Communication Association