Victoria Gray
School of Design
Instructor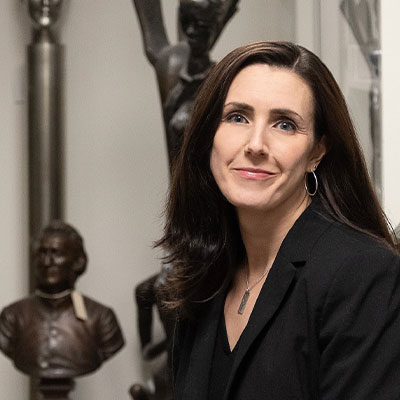 School of Design alum Victoria Gray completed the Graduate Program in Museum Studies at Syracuse University in 2010.
During her academic tenure she had the privilege of working at Syracuse University Art Museum as well as at the Everson Museum of Art. After graduation, Victoria joined the collections team at The Strong National Museum of Play where she spent twelve years caring for their collection of more than 500,000 objects dedicated to the history, study, and culture of play.
Victoria was delighted to return to her roots at Syracuse University Art Museum in August 2022 where she now serves as Registrar for a collection of more than 45,000 objects. In addition to collections care, she brings specialized experience in database management, deaccessioning, loans, photography, packing, transport logistics, storage solutions, and digitization of a variety of media.
As an instructor for the Graduate Program in Museum Studies, Victoria developed the first course on Digital Asset Management and Preservation, offered in the spring of 2021. She enjoys sharing current methodologies with students and staying abreast of new practices amid ever changing technology. A member of the Association of Registrars and Collections Specialists, Victoria enjoys connecting with other collections professionals and regularly attends conferences and workshops to continually expand her skill set and remain up to date on best practices.