Valerie Brandy
VPA LA Semester
Instructor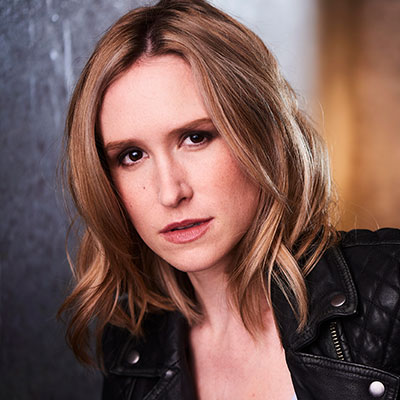 4312 Woodman Ave., Suite 302
Sherman Oaks CA 91423
Valerie Brandy teaches Episodic Writing (Drama) for VPA's Los Angeles Semester program.
Brandy is a screenwriter, director, actress, and author based in Los Angeles. She recently served as a staff writer for Walt Disney Studios live action feature division, where she continues to develop multiple projects. Her award-winning feature film "Lola's Last Letter," which she wrote, directed, and starred in, was distributed by Sony's 'The Orchard' after a successful festival run. Brandy was nominated for a Best Principal Actress Award by Los Angeles Film Review for her compelling performance in the film. As an actress, she recurred on FX's Emmy-winning show "Justified" across from Mykelti Williamson.

Brandy's writing career began when she joined the Writer's Guild of America West at age 20 after a spec script sale, becoming one of their youngest members at the time. Since then, she has developed and written projects for studios and networks in multiple genres, from romantic comedies to family films, to animated features. Her debut novel, "Animals We Are," was released in late 2019 and is the first in a female-driven thriller series.

She graduated from UCLA in three years, with honors, as a prestigious Alumni Scholar.