Todd Conover
School of Design
Assistant Professor, Fashion Design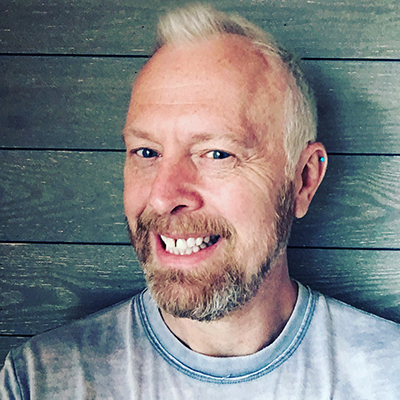 7th floor, The Nancy Cantor Warehouse
350 West Fayette Street
Syracuse, NY 13202
Todd Conover is an assistant professor in the fashion design program, a position he has held since 1995. During his career at Syracuse University he has been responsible for teaching many of the design and technical classes in the program.
Currently his teaching focus is in portfolio presentation skills for fashion design. His classes survey advanced digital techniques using such software as Adobe Photoshop and Adobe Illustrator.
Fashion, illustration, graphics and fine art have always been a part of Conover's visual vocabulary, and he likes to work in a variety of traditional mediums in conjunction with digital technology. "My work tends to focus on fashion, style, and the evolution of emotion towards form, color, pattern, and line," he says.
Additionally, Conover works in metal, designing and producing one-of-a-kind jewelry, vessels, and lighting. His works are shown nationally in museum and gallery shows.
Drawing on his experience in the fashion industry along with his varied background in art and computer graphics, Conover provides a realistic foundation to guide students though the subjective design process and to enter into a successful career in the fashion industry. He is a member of the Society of Illustrators and the Society of North American Goldsmiths (SNAG). He is also a board member of the Arts and Crafts Society of Central New York.
Conover's industry experience includes a menswear design and tailoring apprenticeship with Frank Barbuto, master tailor and production manager of Pietrafesa, menswear, (1986-1989) and, with co-designer Jeffrey Mayer, he created Conover Mayer, a high-end women's fashion company. Conover Mayer designed two collections a year, selling nationwide at such stores as Saks Fifth Avenue, Bergdorf Goodman, and many smaller boutiques (1995-2006).
Education
M.F.A., Syracuse University
B.S., Syracuse University
A.A.S., Onondaga Community College