Timothy Norton
Setnor School of Music
Instructor, Applied Music and Performance (Jazz Bass)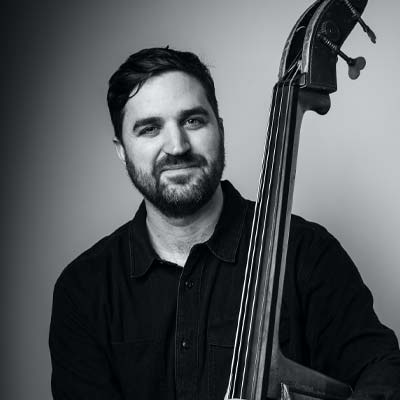 301 Crouse College
Syracuse, NY 13244-1010
Bassist, composer, and educator Timothy Norton is a highly regarded sideman and bandleader known for his nuanced approach to post-bop and modern jazz. He made his debut as a leader with 2022's "Visions of Phaedrus."
A graduate of Berklee College of Music and Manhattan School of Music, Norton has been based in New York City since 2010. He has worked with a bevy of like-minded artists, including Jason Palmer, Ralph Peterson, Bill Mchenry, Josh Evans, John Mcniel, Leandro Pellegrino, and others.
Norton has been fortunate to tour Europe extensively and perform at top-tier venues stateside. He has performed at the Madrid Jazz Fest, Munich Jazz Fest, Badajoz Jazz Fest, Hartford Jazz Fest, Pamplona Jazz Fest,  Newtown Jazz Fest, NYC Winter Jazz Fest, Smalls Jazz Club, The Sidedoor Jazz Club, The Jazz Standard, Dizzys Club, as well as others. When not performing, he serves on the faculty at Syracuse University and Jazz at Lincoln Center.  
Education
M.A., Manhattan School of Music

B.A., Berklee College of Music