Timothy Hooten
VPA LA Semester
Instructor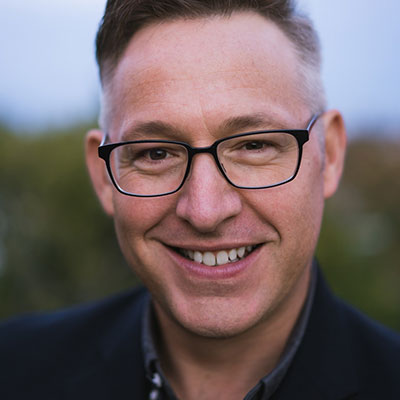 4312 Woodman Ave., Suite 302
Sherman Oaks CA 91423
Timothy Hooten teaches Hiking in LA for VPA's Los Angeles Semester program.
Hooten and his LA-based Hardy Howl Films produced/directed the 2021 Emmy-nominated Disney special "The Lonesome Pine" starring Simon Pegg and Jonathan Pryce. Recently he and creative partner Todd Edwards sold their live-action feature adaptation of Caldecott-winning "Strega Nona" to Lionsgate, also launching "Humbugged!," an animated feature with GFM London ("Paws of Fury"). With multiple TV projects in development, they've joined forces with the Jim Henson Co. and producer Robert Lawrence ("Clueless") on an animated series. In 2014 Hooten completed crafting the narrative of the Marvel Experience, a $40MM immersive attraction featuring the iconic Marvel characters in a brand-new animated adventure that is currently touring the world.
After debuting its first live-action comedy feature "Chillicothe" at the 1999 Sundance Film Festival, Hardy Howl created one of the most profitable animated films of all time: the breakout hit "Hoodwinked" starring Anne Hathaway and Glenn Close. Renowned as the first indie CG animated feature with a wide release, it was produced for under $9M and surpassed $160MM in global revenue.
Hooten has served as an adjunct professor for courses including Arts and Communications Studies, Community Development, and as a guest lecturer at the Yosemite Sierra Semester. Throughout Los Angeles, he has helped create and guide dozens of non-profit outreach programs in economically challenged neighborhoods, for the past three years serving as board chairman for the Leukemia & Lymphoma Society. He's an avid cyclist, hiker, and gardener.