Terrence Mosley
Department of Drama
Instructor, Acting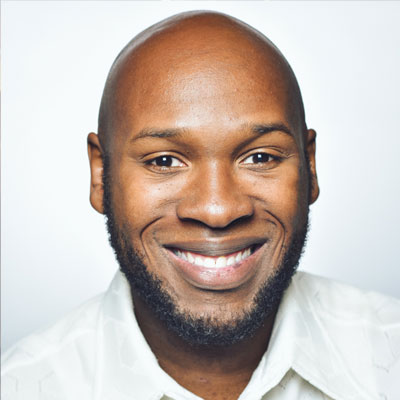 Syracuse Stage/Department of Drama Theater Complex
820 East Genesee Street
Terrence Mosley is a narrative-based director, writer, and performer.
 As an actor, Mosley worked at the Chicago Shakespeare Theatre, Court Theatre, and Northlight Theatre. He was selected as a John Wells Fellow at Carnegie Mellon University's School of Drama where he earned an M.F.A. in Directing under the guidance of Caden Manson. Post Fellowship he served as director of the New Plays Now Festival at SUNY Purchase.
Terrance is the playwright of ONE, GILBERT OR FRANK, and he co-wrote and directed a one-woman show about jazz performer Bessie Smith called DEEP KILLER BROWN with Melody A. Betts. He is committed to exploring how collective and personal traumas shape our world. Through that exploration, he aims to build healthier, more empathetic, social systems.
Education
M.F.A., Carnegie Mellon University
B.F.A., Syracuse University