Sylvia Sierra
Department of Communication and Rhetorical Studies
Assistant Professor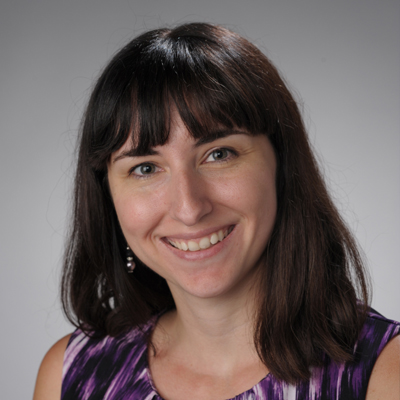 310 Sims Hall
Syracuse, NY 13244-1230
Sylvia Sierra is a discourse analyst interested in language and social interaction. She takes an interactional sociolinguistic approach to exploring knowledge management and identity construction in everyday communication in both face-to-face and online contexts. Her research interests include identity, epistemics, intertextuality, globalization, popular culture/media, Mexican Spanish, social media, multimodal methods/embodied interaction, and discourse-level sociolinguistic variation.
Sylvia Sierra's Curriculum Vitae [Word].
Education
Ph.D., Georgetown University
Expertise
Discourse analysis, identity construction, intertextuality, media, everyday conversation and epistemics
Courses Taught
CRS 384 Discourse and Society
CRS 430 Intercultural Communication
CRS 601: Language, Interaction, & Culture
Selected Publications
Sierra, S. (forthcoming). Millennials Talking Media. Oxford University Press.
Sierra, S. and Shrikant, N. (2020). "Fake news from these people": How Trump tries to align with African Americans. Language in the Trump Era, ed. by Janet McIntosh and Norma Mendoza-Denton. Cambridge University Press.
Sierra, S. (2019). Linguistic and ethnic media stereotypes in everyday talk: Humor and identity construction among friends. Journal of Pragmatics.
Sierra, S. (2017). "Buffy sings to Cody": A multimodal analysis of mother and pre-lingual-infant question–response sequences. Journal of Pragmatics, 110: 50-62.
Sierra, S.A. (2016). Playing out loud: Videogame texts as resources in friend interaction for managing frames, epistemics, and group identity. Language in Society 45(2):217-245.
Lectures, Panels and Workshops
2019 How Humorous Media References are Signaled in Everyday Talk, National Communication Association, Panel: Laughter and Humor in Interaction, Nov. 14-17
2019 Quoting media and reinforcing heteronormativity in everyday conversation among millennial friends, The Language and Social Interaction Working Group, October 11-13.
2019 Beyond the boundaries of media representations of gender and sexuality in everyday conversation, International Communication Association, Panel: Social Interaction Online May 24-28
2018 Negotiating gendered ideologies with Internet meme references in everyday conversation among Millennial friends, National Communication Association, Panel: Playing with in situ perspectives and the methodological challenges for studying language and media use in everyday life, November 8-11
2018 Negotiating femininities with Internet meme references in everyday conversation among Millennial friends, The Language and Social Interaction Working Group, October 12-13
2018 The construction of group identity in the social media discourse of a Mexican autodefensa, International Workshop on Spanish Sociolinguistics, April 4-7
2018 Negotiating millennial masculine identities with Internet meme references in everyday conversation among friends, Georgetown University Round Table on Languages and Linguistics (GURT): Approaches to Discourse, March 9-11
2017 "Fake news from these people": How Trump uses adequation framing and intertextuality to achieve alignment and shared identity in the Black History Month Listening Session (co-authored with Natasha Shrikant), American Anthropological Association, Invited Panel: Toward a transdisciplinary coalition in sociocultural linguistics: A collaborative analysis of presidential discourse in Trump's Black History Month Listening Session, November 14-18
2017 "That's me doing a Native American thing": Cultural stereotypes, humour, and identity construction in everyday conversations among friends, International Pragmatics Association Conference, Panel: From self to culture: Identity construction in humour-related discourses, Jul 16-21
2017 Performing World Englishes in media references and identity construction in everyday conversations, International Association for World Englishes, June 30-July 2
2016 Online meme references as resources in friend interaction for epistemic frame shifts and group identity, National Communication Association, November 9-13