Sylvia Sierra
Department of Communication and Rhetorical Studies
Assistant Professor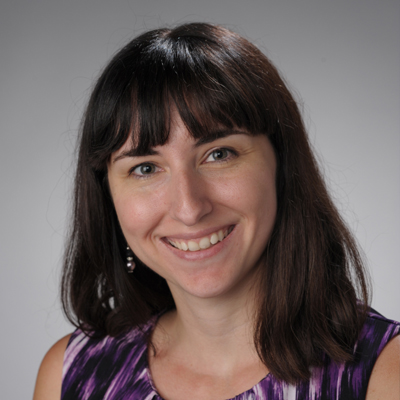 115 Sims Hall
Syracuse, NY 13244-1230
Sylvia Sierra is a discourse analyst interested in language and social interaction. She takes an interactional sociolinguistic approach to exploring knowledge management and identity construction in everyday communication in both face-to-face and online contexts. Her research interests include identity, epistemics, intertextuality, globalization, popular culture/media, Mexican Spanish, social media, multimodal methods/embodied interaction, and discourse-level sociolinguistic variation.
Sylvia Sierra's Curriculum Vitae [Word].
Education
Ph.D., Georgetown University
Expertise
Discourse analysis, identity construction, intertextuality, media, everyday conversation and epistemics
Courses Taught
CRS 384 Discourse and Society
CRS 430 Intercultural Communication
CRS 601: Language, Interaction, & Culture
Selected Publications
Sierra, S. (Oct. 2021). Millennials Talking Media: Creating Intertextual Identities in Everyday Conversation. Oxford University Press.

Shrikant, N. and Sierra, S. (2021). 'Nasty question' and 'fake news': Metadiscourse as a resource for denying accusations of racism in Donald Trump's Presidential Press Events. Co-authored with Natasha Shrikant. Howard Journal of Communications.

Sierra, S. (2021).  A Mexican Autodefensa Facebook Group's use of Binarity, Legitimization Strategies, and Topoi of Religion, Family and Struggle. Discourse, Context and Media, 42.

Sierra, S. and Shrikant, N. (2020). Fake Alignments. In Language in the Trump Era: Scandals and Emergencies, ed. by Janet McIntosh and Norma Mendoza-Denton. pp. 203-213. Cambridge University Press.

Sierra, S. (2019). Linguistic and ethnic media stereotypes in everyday talk: Humor and identity construction among friends. Journal of Pragmatics.
Sierra, S. (2017). "Buffy sings to Cody": A multimodal analysis of mother and pre-lingual-infant question–response sequences. Journal of Pragmatics, 110: 50-62.
Sierra, S.A. (2016). Playing out loud: Videogame texts as resources in friend interaction for managing frames, epistemics, and group identity. Language in Society 45(2):217-245.
Lectures, Panels and Workshops
2021 Decentering monolingual white English in conversation transcription pedagogy. International Pragmatics Association Conference, Panel contribution: EM/CA and Social Change: Addressing race and racism in EM/CA research and teaching (organized by Maria Eleonora Sciubba & Natasha Shrikant), June 27-July 2.

2021 How to decenter monolingual white English in teaching LSI transcription, Panel contribution: Innovations in LSI Approaches to Racial Justice in Research and Pedagogy (organized by Natasha Shrikant), May 27-31.

2019 How Humorous Media References are Signaled in Everyday Talk, National Communication Association, Panel: Laughter and Humor in Interaction, Nov. 14-17
2019 Quoting media and reinforcing heteronormativity in everyday conversation among millennial friends, The Language and Social Interaction Working Group, October 11-13.
2019 Beyond the boundaries of media representations of gender and sexuality in everyday conversation, International Communication Association, Panel: Social Interaction Online May 24-28
2018 Negotiating gendered ideologies with Internet meme references in everyday conversation among Millennial friends, National Communication Association, Panel: Playing with in situ perspectives and the methodological challenges for studying language and media use in everyday life, November 8-11
2018 Negotiating femininities with Internet meme references in everyday conversation among Millennial friends, The Language and Social Interaction Working Group, October 12-13
2018 The construction of group identity in the social media discourse of a Mexican autodefensa, International Workshop on Spanish Sociolinguistics, April 4-7
2018 Negotiating millennial masculine identities with Internet meme references in everyday conversation among friends, Georgetown University Round Table on Languages and Linguistics (GURT): Approaches to Discourse, March 9-11
2017 "Fake news from these people": How Trump uses adequation framing and intertextuality to achieve alignment and shared identity in the Black History Month Listening Session (co-authored with Natasha Shrikant), American Anthropological Association, Invited Panel: Toward a transdisciplinary coalition in sociocultural linguistics: A collaborative analysis of presidential discourse in Trump's Black History Month Listening Session, November 14-18
2017 "That's me doing a Native American thing": Cultural stereotypes, humour, and identity construction in everyday conversations among friends, International Pragmatics Association Conference, Panel: From self to culture: Identity construction in humour-related discourses, Jul 16-21
2017 Performing World Englishes in media references and identity construction in everyday conversations, International Association for World Englishes, June 30-July 2
2016 Online meme references as resources in friend interaction for epistemic frame shifts and group identity, National Communication Association, November 9-13