Soudabeh Moradian
Department of Film and Media Arts
Assistant Professor, Film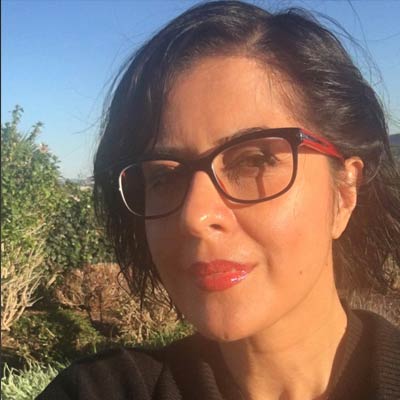 221C Shaffer Art Building
Syracuse, NY 13244-1210
Soudabeh Moradian is a director, producer, screenwriter and editor. She began her career as a filmmaker in 1996 and since then created more than 70 documentaries, short films, TV series, and feature films.
Her films are mainly based on social justice, women's rights, and psychological impacts of war, including Doomsday Machine (2009), Story of the Land on Ashes (2001), Mahin (1999), and Polaris (2016).
A number of Moradian's movies have been showcased in several film festivals around the world and won awards, such as Hamburg (Germany), Dresden (Germany), Ebenezer (Austria), Borne (Czech Republic), Madrid (Spain), DOCSDF (Mexico), Barcelona Planet film festival (Spain), Roma Cinemadoc (Italy), Spotlight Documentary Award (USA), Sydney World Film festival (Australia), Lisbon film festival (Portugal), Document 7-human rights film festival (Scotland), and California Women film festival.
Moradian's recent narrative feature film Polaris is the culmination of 20 years' experience as a documentarian and storyteller. It is being distributed on the art-film circuit in Canada, Europe, and the U.S. to critical acclaim with a première at TIFF BELL LIGHTBOX in Toronto in 2016. Polaris has been shown in movie theaters across Switzerland and is now streaming on Amazon Prime and other online platforms.
Polaris is also one of 2020 ReFrame Stamp Recipients. Founded by Women In Film (WIF) and the Sundance Institute, the ReFrame Stamp serves as a mark of distinction to recognize standout gender-balance films and TV projects. Launched by 50 Hollywood leaders and influencers, including studio heads, agency partners, senior network executives, talent, and guild representatives, together with WIF and Sundance Institute, the ReFrame Stamp rewards outstanding works that more accurately reflect the world around us and the broad diversity of stories and creators.
Education
M.F.A., California Institute of the Arts (CalArts)
B.F.A., Tehran University of Art (School of Cinema and Theatre)