Soudabeh Moradian
Department of Transmedia
Assistant Teaching Professor, Film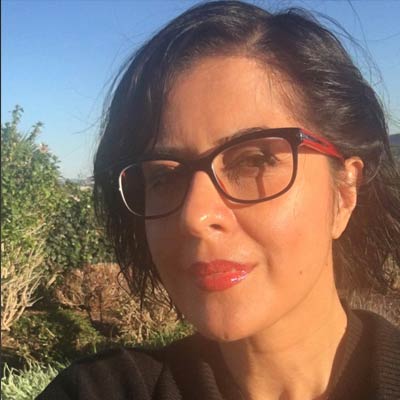 102 Shaffer Art Building
Syracuse, NY 13244-1210
Soudabeh Moradian is a writer, director, and editor.
She began filmmaking in 1996 and since then established a strong career, creating more than 70 documentaries, short films, TV series, and feature films focusing on cultural issues, women's rights, and the psychological impacts of war. A number of her movies have been showcased and won awards in film festivals around the world, including Doomsday Machine (2009), Story of the Land on Ashes (2001), Mahin (1999), The Leader of Caravan (1996), Les Chroniques d'Iran (2008-2009) and Polaris (2016).
Polaris is the culmination of her 20 years' experience as a storyteller and documentarian; it is a non-political drama that addresses universal human issues attendant to war, immigration, cultural diversity, women's rights, and children of war. Polaris is being distributed on the art-film circuit in Canada, Europe, and the U.S. to critical acclaim.
Education
M.F.A., California Institute of the Arts
B.S., Tehran University of Art (School of Cinema and Theatre)