Sarah McCoubrey
School of Art
Professor, Studio Arts (Painting and Drawing)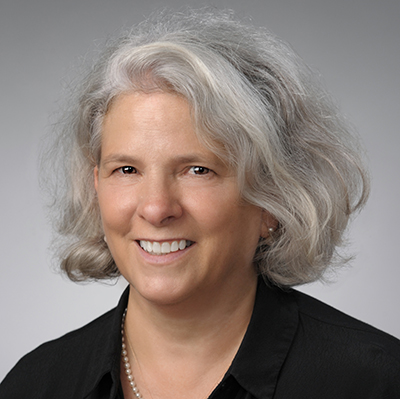 357 Shaffer Art Building
Syracuse, NY 13244-1180
McCoubrey's work does not flow in a direct line from one thought or idea. She works intuitively meandering and weaving together various interests in painting, drawing, landscape, history and feminist inquiries.
For the past few years, inspired by a three year stay in Belgium, she has been creating images with lace patterns in gouache on saved butter papers. She is also working with imagery from traditional maritime paintings of the sea with the iconic sails of mercantile and war ships. While these historic paintings are often about national power, commerce and war, McCoubrey's work goes in another direction. Lace patterns made in the lowlands come to re-describe the grand ships but her ships have sails of lace that can hold no wind, and travel on waves of lace that can hold no water.
Professor Sarah McCoubrey is primarily a painter and drawer though she has also worked in other artforms. She exhibits regularly in solo and group exhibitions in nationally-recognized venues, and is currently represented by the Locks Gallery in Philadelphia. Her most recent one-person exhibit, Centennial, was held February of 2019. She has received recognition for her work and a number of awards including both a 2010 and 2004 New York Foundation for the Arts Fellowships in Painting, a 2006 New York State Council for the Arts Fellowship, a NYFA Special Opportunity Stipend in 2004, Ballinglen Foundation Residencies in Ireland in 2006 and 2004, two Saltonstall Foundation Grant Awards in 2002 and 1997, the Milton Avery Foundation Fellowship to the Millay Colony in 1996, a MacDowell Colony Fellowship in 1990, a Maryland State Arts Council Individual Artist Award in1990, a National Endowment for the Arts Grant Award in1989 and an Elizabeth Greenshields Foundation Grant Award in 1981.
Education
M.F.A., B.F.A., B.A., University of Pennsylvania
Expertise
Drawing, painting, and color
Courses Taught
Painting Studio I
Painting Studio II
Color and Painting
Observational Drawing
Graduate Critique
Drawing Workshops
First-year Studios