Rochele Royster
Department of Creative Arts Therapy
Assistant Professor, Art Therapy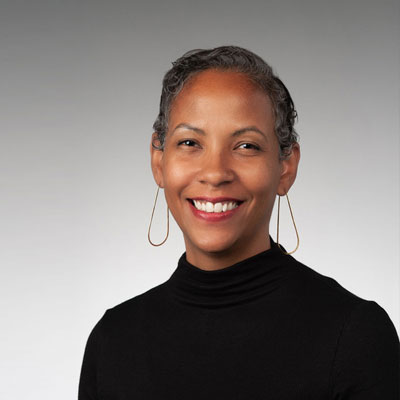 102C Shaffer Art Building
Syracuse, NY 13244-1210
Rochele Royster, Ph.D, ATR-BC is an assistant professor of art therapy in the Department of Creative Arts Therapy.
Prior to joining Syracuse University, Royster was a learning behavior specialist in Chicago Public Schools (CPS) and lecturer in the Department of Art Therapy and Counseling at the School of the Art Institute of Chicago, Depaul University (Department of Education), and Adler School of Psychology (clinical psychology department doctoral program). 
Royster has worked for the last 20 years integrating art therapy into the educational setting and has worked with youth, adolescents, and young adults with various learning differences such as autism, traumatic brain disorders, and attention deficit hyperactivity disorder. Using a trans-disciplinary approach, she is interested in community and school-based art therapy; race, power and policy in education; multi-sensory methods in reading and literacy; trauma-informed classrooms; environmental justice; black disability; and special education as it relates to decolonization of pedagogy and practice in institutional and public settings.
Royster's dissertation developed as a grassroots approach to arts-based social change and addresses gun violence, death, and grief through memorials of resistance. She assisted in creating transformative art-based social justice curriculum for Cities of Peace/Jane Addams Hull House, the Teacher Institute/ Museum of Contemporary Art, and the Office of Arts and Education at CPS and has conducted workshop series for Chicago Park District teaching artists. She has also worked with sexual, domestic violence, and human trafficking survivors and Cambodian youth refugees.
In 2017, Royster completed a Ph.D. in community psychology at National Louis University in Chicago and also holds master's degrees in special education (2000) from Virginia State University and art therapy (2002) from the School of the Art Institute of Chicago as well as a B.F.A. in studio arts (1998) from Virginia State University. Royster serves on the steering committee of Psychologists for Social Responsibility and is a board director for the American Art Therapy Association.
Education
Ph.D., National Louis University in Chicago
M.A., The School of the Art Institute of Chicago
M.S., Virginia State University
B.F.A., Virginia State University