Ricky Pak
Department of Drama
Assistant Professor, Acting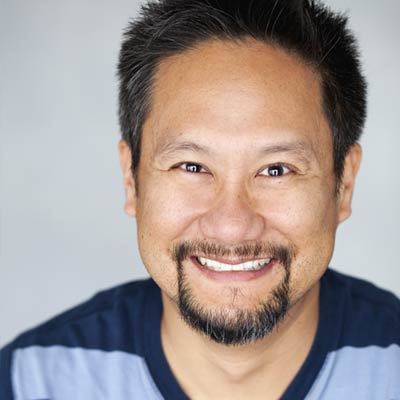 Syracuse Stage/Department of Drama Theater Complex
820 East Genesee Street Syracuse
Syracuse, NY 13210-1508
Ricky Pak teaches classes in acting, including Introduction to Acting for Majors, Introduction to Scene Study, and On-Camera Acting.
Prior to joining Syracuse University, Pak was at the University of Redlands in 2017 and 2019, where he taught Adaptation and Devising in Theatre as an adjunct faculty. Prior to the University of Redlands, he served as an adjunct faculty member at Cypress College from 2015-16 and California State University- Los Angeles from 2011-2015, teaching classes in acting, theatre, and Acting for Camera.
Pak is a professional actor and member of the Screen Actors Guild-American Federation of Television and Radio Artists (SAG-AFTRA) as well as the Actors' Equity Association (AEA). He has appeared in numerous films, television shows, and commercials; performed in such regional theaters as East West Players and the Mark Taper Forum in Los Angeles; as well as toured across the country at hundreds of venues performing all original theatrical work focused on the Asian American diaspora with the Hereandnow Theatre company. He is a teaching artist with the New York City-based Tectonic Theater Project, creators of the seminal work The Laramie Project, teaching the company's unique method of creating compelling new work through devised theater called Moment Work. Pak is also the artistic director for the Circle Squared Collective, a theater company that creates new work though devised theater with Moment Work, and has worked in partnership with such prestigious theater companies as the Center Theater Group, Cornerstone Theater Company, and the Los Angeles Theatre Center.
Helping to increase the representation of performers from non-traditional backgrounds on stage and in front of the camera is a priority for Pak. He has worked with Disney/ABC Creative Talent Development and Inclusion to help develop new television pilots written by writers from culturally and ethnically diverse backgrounds. In 2014, Pak was awarded an Andrew W. Mellon Foundation Fellowship to work with the Latino Theater Company at the Los Angeles Theatre Center to help create the Encuentro 2014, during its time, the largest Latinx theater festival in the world. He has received recognition for his directing and acting by the Kennedy Center American College Theater Festival in 2010 and 2012.
Pak earned an M.F.A. in performance/acting for television, film, and theatre in 2013 at California State University-Los Angeles and a B.A. in liberal arts: arts and humanities, with minors in English and religious studies, in 1999 at Colorado State University.
Education
M.F.A., California State University-Los Angeles
B.A., Colorado State University