Rachel Hall
Department of Communication and Rhetorical Studies
Associate Professor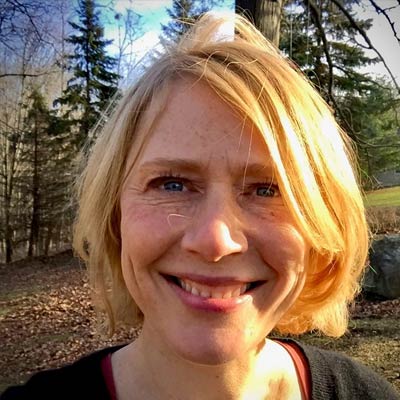 114 Sims Hall
Syracuse, NY 13244-1230
Rachel Hall's research is in feminist surveillance studies, security studies, and risk management. Her work interrogates the processes by which people come to embrace new technologies and strategies as solutions to culturally and historically specific constructions of fear, insecurity, and risk.
View a list of Hall's published work.
Education
Ph.D., University of North Carolina at Chapel Hill
Selected Publications
The Transparent Traveler: The Performance and Culture of Airport Security, under contract with Duke University Press.
"Terror and the Female Grotesque: Introducing Full-body Scanners to US Airports." In Feminist Surveillance Studies, edited by Shoshana Magnet and Rachel Dubrofsky, forthcoming from Duke University Press.
"Letting the Object of Study Lead: A Cultural Studies Ethic." Invited response to a forum on methodology. Forthcoming in a special issue of Text and Performance Quarterly on the relationship between rhetoric and performance studies.
"Unwitting Performances of Transparency: Monitoring the Traveling Public, Managing Airport Affect." Performance Research 16:2 (2011): 97-104.
Wanted: The Outlaw in American Visual Culture. Charlottesville: University of Virginia Press, 2009.
"Cleared for Takeoff: Air Passenger Efficiency Training in the Post-9/11 Era." SAFE: Special Issue of Women's Studies Quarterly 39:1&2 (2011): 315-327.
Lectures, Panels and Workshops
2013 Featured Speaker, Annual International Crime, Media and Popular Culture Studies Conference, Indiana State University.
2011 "Wanted Dead: On the Refusal to Publicly Display Images of Bin Laden's Corpse" Uncertain Knowledge: Practices, Media & Agents on (Non-)Affirmation in 19th- and 20th-Century American History, German Historical Institute, Washington D.C.
2005 "Forms of Memory: Carrie Mae Weems and Memory." Contesting Public Memories Conference, Syracuse University.