Rachel E. Dubrofsky
Department of Communication and Rhetorical Studies,
Dean's Leadership Team
Professor
Department Chair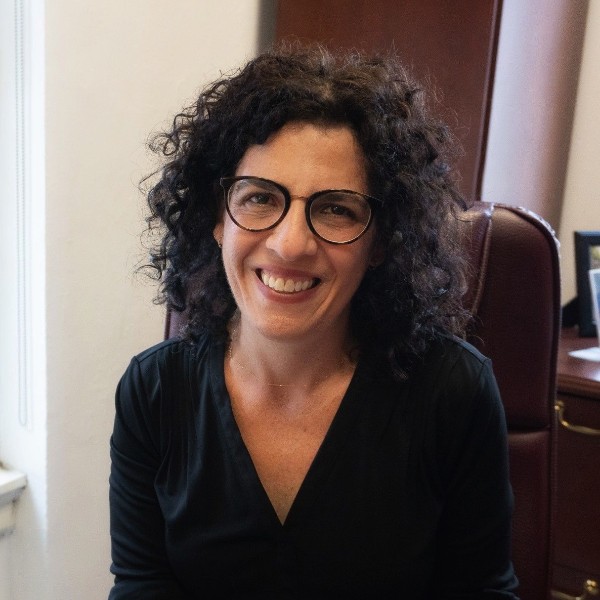 100 Sims Hall
Syracuse, NY 13244-1230
Rachel E. Dubrofsky is professor and chair of the Department of Communication and Rhetorical Studies.
Prior to joining Syracuse University, Dubrofsky served as professor in the University of South Florida's Department of Communication, chair of the department's Equity, Social Justice, and Accountability Committee, and co-chair of the University's Faculty Senate Council on Racial Justice. 
Dubrofsky's research — rooted in a critical/cultural studies tradition and attuned to popular culture (reality TV, television, social media, film, selfies, music videos, news) — emphasizes issues of race and gender with a focus on surveillance, whiteness and authenticity. A few of the topics she has written about are Taylor Swift, Miley Cyrus, Kim Kardashian, MeToo, "The Bachelor," Karens, and "The Hunger Games." 
She is the author of "The Surveillance of Women on Reality Television: Watching 'The Bachelor' and 'The Bachelorette,''' the co-editor of the collection "Feminist Surveillance Studies," and the author of "Authenticating Whiteness: Karens, Selfies, and Pop Stars." 
A sought-after expert on popular culture, Dubrofsky has been quoted in The Atlantic, Glamour, Rolling Stone, Time, The Guardian and The Washington Post, to name a few.  
Dubrofsky holds a Ph.D. from the University of Illinois, Urbana-Champaign; an M.A. from York University; and a B.A. from Concordia University. 
Select Publications 
Dubrofsky, Rachel E. & Marina Levina. (2020), "The Labor of Consent: Affect, Agency and Whiteness in the Age of #metoo," Critical Studies in Media Communication, 37(5), 409-423

 

Dubrofsky, Rachel E. (2019)"Authentic Trump: Monstrous Whiteness,"

in Interrogating the Communicative Power of Whiteness

,

D. M. McIntosh

,

D. G. Moon

, &

T. K. Nakayama

(Eds.). 

 

Dubrofsky, Rachel E. & Emily Ryalls (2014), "'The Hunger Games': Authenticating Whiteness and Femininity under Surveillance," Critical Studies in Media Communication, 31(5), 395-409, 

 
Dubrofsky, Rachel E. (2013)

,

"Singing to the tune of postracism

: Jewishness, blackness, and whiteness on 'Glee,'"

Communication, Culture & Critique, 6(1), 82-

102.

 

Dubrofsky, Rachel E. (2006), ''The Bachelor':

Whiteness in the Harem," Critical Studies in Media Communication, 23(1), 39-56

 
Select Media Appearances