Nick Piato
Setnor School of Music
Instructor, Music Education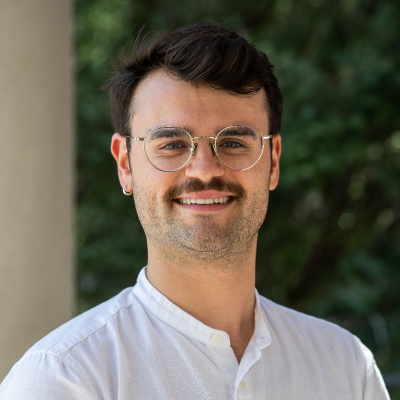 301 Crouse College
Syracuse, NY 13244-1010
Born and raised in Syracuse, Nick Piato is an educator, producer, songwriter, and performer that specializes in popular music studies.
Piato received an M.S. in music education from Syracuse University and a B.M. from the Eastman School of Music, where he double-majored in music education and trumpet performance. Piato's interests lie in using popular and vernacular music in K-12 and higher education settings as a way to collaborate, tell personal stories, bridge divides, foster critical thinking skills, and provide a culturally-relevant music education for those who don't see themselves in traditional music programs. 
After finishing his undergraduate degree, Piato moved to Japan to teach elementary general and instrumental music at Gunma Kokusai Academy, where he taught for three years. During his time in Japan, Piato witnessed first hand the effect that culture and community have on educational systems and how popular and vernacular music practices can be utilized to accommodate individual student learning outcomes and goals. 
Currently, Piato is the program coordinator for The SENSES Project, an initiative created by the Syracuse University HEOP and SSS programs that seeks to provide students with a creative outlet through music creation and podcasting. In this role, Piato develops and implements curriculum that ranges from beginning guitar to beat-making to DJing to lyric writing, and much more. Piato also runs a digital music program at the Mercy Works Vision Center for middle and high school students.
Education
M.S., Syracuse University
B.M., Eastman School of Music