Nancy Keefe Rhodes
Department of Film and Media Arts
Instructor, Film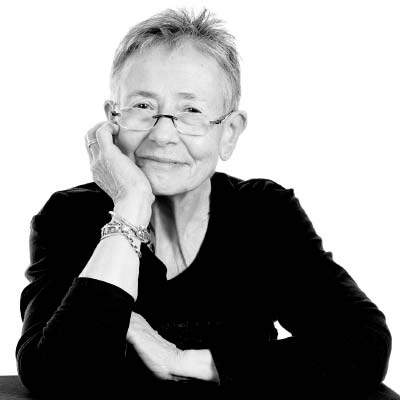 102 Shaffer Art Building
Syracuse, NY 13202
Rhodes is a writer, editor, and curator whose work covers film, photo, and visual arts. Besides teaching in Film Studies in Film & Media Arts since 2010, she has published more than 400 film reviews, interviews with and profiles of filmmakers, photographers, and artists, as well as gallery exhibition catalog essays for her own curatorial projects and others.
Rhodes began writing on the arts for Stone Canoe: A Journal of Arts, Literature and Social Commentary in 2008 and from 2010-16 was editor of SCJ's online Moving Images section. Her work has also appeared in Afterimage, Cineaste Magazine, Filmslashmagazine.com, Light Work Annual, Plank Road Magazine, Syracuse University Magazine, and Thefanzine.com. She was a staff film writer for Todd Burns' Brooklyn-based Stylusmagazine.com and was film reviewer and a producer/host for the Clarion Award-winning weekly show Women's Voices Radio on Syracuse's NPR affiliate WAER FM 88.3 (2003-06). Her weekly film column "Make it Snappy," plus interviews with photographers, filmmakers, and visual artists, ran in the Syracuse City Eagle from 2006-11. Many of her film pieces are online at MovieCrossRhodes.
In 2017, Rhodes began traveling each June to Roundstone in Connemara, Ireland, for the Inishlacken Project, an invitational residency for artists working in a range of media, an annual visit interrupted by the pandemic. While there, she provided catalog texts for exhibitions by Bernie Dignam and Rosie McGurran. Previous curatorial projects include Early Black-and-White Photographs of Marjory W. Wilkins (a 2008 Light Work Grant project later exhibited as A Tender Record in 2010 at ArtRage Gallery), Hand-in-Hand: Artist and Public in Depression-era America at SUArt Galleries in 2010 (part of Four X Four: Community Curators and the Syracuse University Art Collection), Men Only: Vernacular Photographs of Male Affection from the Collection of William Knødel at ArtRage in 2012, NORMAL: How the Nazis Normalized the Unspeakable, Vernacular Photographs from the Collection of Dan Lenchner at ArtRage in 2014, catalog essay for Dorene Quinn's exhibition LAST at Point of Contact Gallery in 2014, and Apartheid & Identity: Race, Place, Being (with Amy E. Bartell) at Tyler Art Gallery/SUNY Oswego Metro Center/Syracuse in 2015. She wrote the catalog text for Tula Goenka's Look Now at Point of Contact Gallery in 2018, conducted participant interviews, and wrote the script (with Kyle Bass) for the docudrama performance piece, TitBits: Breast Cancer Stories, produced in 2019.
As faculty at the Downtown Writers Center/YMCA Arts Branch, Rhodes teaches on-going workshops in longform prose revision in the PRO program as well as Text+Photo/Photo+Text. She provides editorial assistance to Light Work on a regular basis for their publications and designed and taught Light Work's workshop on the Artist's Statement (2019-21).
Rhodes is a member of Adjuncts United's executive committee, the international Women Film Critics Circle, a board member at ArtRage Gallery, and a member of WAER FM88.3's advisory board. She was a long-time pre-screener and judge for the Syracuse International Film Festival (SYRFILM), and served on the Syracuse Public Arts Commission 2009-2019.
Education
M.A., Goldring Arts Journalism Program, Newhouse School, Syracuse University
ABD, Maxwell School, Syracuse University
M.S.W., Syracuse University
B.A. in English, Syracuse University



Courses: FIL 250 (topics have included "Horror, Violence and Culture," "Settler Cinema: The International Western as Foundational Narrative," and "Future Noir"), FMA 703: MFA thesis-writing seminar, and previously, Film Theory and Criticism. She has also taught in the Newhouse School's summer boot camp for entering masters students.