Michael Baylis
VPA LA Semester
Instructor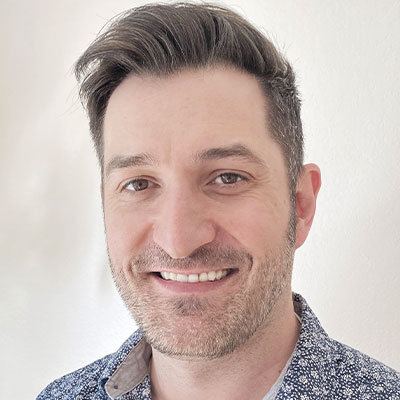 4312 Woodman Ave., Suite 302
Sherman Oaks CA 91423
Michael Baylis teaches Illustration Concepts: Visual Development Focus: Worldbuilding for the VPA LA Semester program.
With over ten years of experience in animation, Baylis is an accomplished and established director. As a 2003 illustration graduate of the College of Visual and Performing Arts, program, Baylis worked for American Greetings and Nickelodeon Games before finding his place in TV animation and is currently a director for the prime-time Fox show "The Great North."
Initially a storyboard artist, Baylis worked on Fox Network shows such as "The Cleveland Show" and "American Dad!" where he discovered a deep passion for animated TV shows. After seven seasons on "American Dad!," he was asked to direct an Emily Spivey show, "Bless the Harts," which aired for two seasons before he transitioned to his current role.
Currently a director at Bento Box Entertainment, Baylis continues to direct for season four of "The Great North."