Kelly Gallagher
Department of Transmedia
Assistant Professor, Film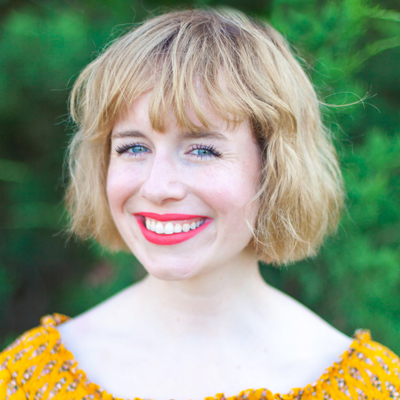 221C Shaffer Art Building
Syracuse, NY 13244-1210
As an assistant professor of film in the Department of Transmedia, Kelly Gallagher teaches various courses in film production, including Cinematic Modes Workshop
Prior to joining Syracuse University, Gallagher was an assistant professor of media arts at Antioch College in Yellow Springs, Ohio, from 2015-2018. During her tenure at Antioch College, Gallagher built the first-ever animation curriculum and co-ran the media arts program, teaching courses in documentary, the essay film, animation, experimental cinema, and narrative filmmaking.
Gallagher's experimental films, documentaries, and animations explore histories and movements of resistance. Additionally, she makes urgent and radical personal essay films utilizing found footage and experimental animation practices. Her theoretical and scholarly work investigates the political and feminist possibilities of experimental animation. Her most recent film, a short animated documentary, More Dangerous Than a Thousand Rioters, explores and celebrates the radical life of labor organizer Lucy Parsons. Her upcoming personal essay film, MY GOSSIP, is a live-action, animated exploration of the importance of women's close friendships.
Gallagher's films have screened internationally at such venues as the National Gallery of Art, Ann Arbor Film Festival, Sheffield Doc/Fest, London ICA Artists' Biennial, LA Film Forum, the Cuban Institute of Cinematographic Art and Industry, and New York City's Anthology Film Archives. She is the recipient of the Ivan Kaljević Award from Alternative Film/Video Festival Belgrade, the Helen Hill Award from Indie Grits, the Audience Award from Brazil's Fronteira Film Festival, and the Jury's Choice Award from Black Maria Film Festival. The Southern Ohio Council for Higher Education awarded her the Excellence in Research Award for her creative and scholarly film work in 2017.
Gallagher earned a M.F.A. in cinematic arts from the University of Iowa in 2015. She received a B.A. in film and video production from Pennsylvania State University in 2009.
Education
M.F.A., University of Iowa
B.F.A., Pennsylvania State University