Kathryn Fathers
Department of Drama
Instructor, Acting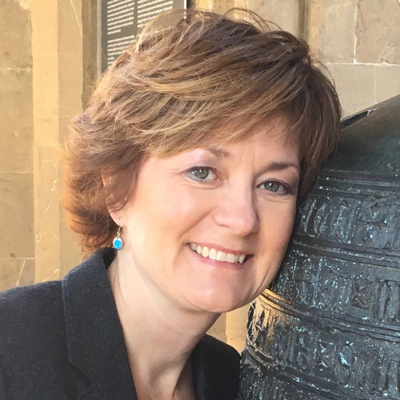 Syracuse Stage/Department of Drama Theater Complex
820 East Genesee Street
Syracuse, NY 13210-1508
Kath Fathers is a musician, music therapist, speaker, and Welsh singer/songwriter. She was born and bred in Cardiff, Wales, in the U.K.
Fathers is inspired by the uniqueness of each individual and passionate about the transforming power of music to offer a voice to the voiceless. Her experiences in using music as a medium of communication and mediation as singer/songwriter and in community work led her to train as a music therapist in 2005, and she worked as an accredited music therapist in the U.K. until 2013. She is now a board-certified music therapist (MT-BC) in the U.S. and a licensed creative arts therapist for the state of New York (LCAT) and is motivated to draw on all of the creative arts as a means of expression with a commitment to develop inclusive opportunities within local communities.
Fathers works as music therapist in both education and healthcare settings and is a creative director for a community choir, as well as teaching the Actors Workshop/All Star C.A.S.T. in the Department of Drama, which offers students both training and an experiential opportunity to facilitate a workshop with differently able actors in the community.
Born in Wales and therefore coming from a very small nation with a minority language, she understands both the challenges and the value of ensuring that every voice is heard, however small. The approach to her work as musician, therapist, collaborator, and performer is context-based, ethics-driven, culturally grounded, participatory, and reflective.
Education
Master's degree, University of the West of England, Bristol, U.K.
B.A., University of Bristol, U.K.
Expertise
Creative arts therapies
Courses Taught
DRA 360 Community Actors Workshop