Kathleen Wrinn
Department of Drama
Instructor, Musical Theater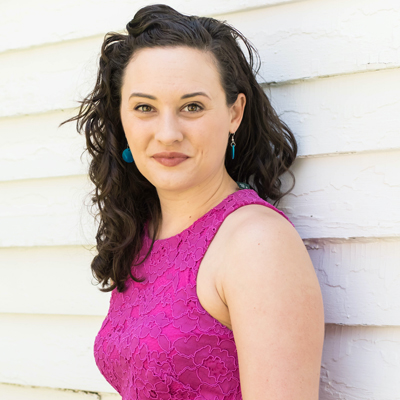 Syracuse Stage/Department of Drama Theater Complex
820 East Genesee Street
Syracuse, NY 13210
Kathleen Wrinn is a performer, teacher, and writer of musical theater.
Prior to joining the faculty at Syracuse University's Department of Drama, Wrinn worked professionally as an actor, singer, and teaching artist throughout the Chicagoland area, including spending three years as an actor/deviser with the physical theater company, Theater Unspeakable, and playing the title role in Evita in NightBlue Theater's co-production with the Southwest Michigan Symphony Orchestra.
Wrinn then went on to receive an M.F.A. in graduate musical theatre writing from New York University's Tisch School of the Arts. As a writer, she is currently developing three original, full-length musicals: The Bridge (lyrics by Wrinn; book by Emily Roller; music by Peter Hodgson), which was awarded a developmental residency at the Barnett in 2018 and CATWALK Art Institute in 2017; My Rising (book and lyrics by Wrinn; music by Wrinn and Brad Kemp; additional music by Jessica A. Hunt), which received a reading at the Finger Lakes Musical Theatre Festival in 2013; and The Forgetting of Snow (book and lyrics by Wrinn; music by Paulo K Tiról), which received an Equity reading at NYU Tisch in 2015 and selections from which have been featured at NAMT's Songwriters Cabaret and Berklee College of Music.
Wrinn's music and lyrics have been showcased at various cabaret venues and theatrical spaces around the New York City area, including 54 Below, Joe's Pub at the Public Theater, the Kraine Theater, and NYMF's Women of Note concert for three years in a row. She is a proud alumna of Syracuse University's drama department and member of the Dramatists Guild of America.
Education
M.F.A., New York University (Tisch School of the Arts)
B.F.A., Syracuse University
Expertise
Voice, musical theater, and musical theater writing