Jessica Wilbee
Setnor School of Music
Instructor, Applied Music and Performance (Harp)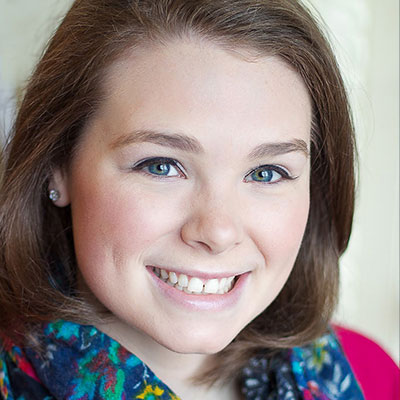 301 Crouse College
Syracuse, NY 13244-1010
Jessica Wilder Hart Wilbee began playing the harp at age 8 in Salt Lake City, Utah studying under Julie G. Keyes (Orchestra at Temple Square).
While under Mrs. Keyes' direction she participated in many competitions and festivals including the Utah State Fair and the American Harp Society Utah Chapter Festival held at Brigham Young University, where she continuously placed highly and earned high marks.  Jessica performed with the Utah Youth Symphony under the direction of Barbara Scowcroft (Utah Symphony) and held the position of Principal Harpist for the Murray Symphony while in middle and high school.  As a junior in high school Jessica began studying under Louise Vickerman (Utah Symphony).  While studying with Mrs. Vickerman she placed 1st at the Utah State Fair and won the title of Regional Music Sterling Scholar in 2009.  After high school Jessica was accepted into the Harp Program at Eastman School of Music in Rochester, NY.  There she studied under the direction of Kathleen Bride.  While at Eastman, she was awarded a Performer's Certificate in 2014.  In addition to her Harp Performance degree at Eastman (BM), Jessica earned a degree in Epidemiology from the University of Rochester (BA) and graduated with both degrees in 2015. 
Post-graduation, Jessica held the position of Principal Harpist for orchestras including the Lancaster Symphony Orchestra in Lancaster, PA, and the Endless Mountain Music Festival in Wellsboro, PA from 2014 - 2021. She has performed as harpist with orchestras, chamber groups, and music festivals from all over the New York and Pennsylvania area including; Symphor!a in Syracuse, NY, Ithaca College and Cornell University in Ithaca, NY, Erie Chamber Orchestra in Erie, PA, Orchestra of the Southern Finger Lakes in Corning, NY, Binghamton Philharmonic and Tri-Cities Opera in Binghamton, NY, and the Merry-Go-Round Playhouse in Auburn, NY.  Jessica also frequently performs as a soloist and is an active member of the B Sharp Music Club in Utica, NY.  She has recently started the duo Convergence Harp Duo with her fellow harpist and sister Brittany Hart DeYoung (Lansing Symphony Orchestra).  
Jessica loves to teach and has been teaching young harp lovers since 2008. She has a full private studio of both beginning and intermediate level harpists. Recently, Jessica has accepted teaching positions at Cornell University (Fall 2021), Hamilton College (Spring 2022), and starting this fall, Syracuse University. She is excited for this new opportunity to share her passion for the harp with other young professional musicians.
Jessica currently resides in New Hartford, NY with her husband, 3 young children, and a Boxer-Lab mix named Reesie.
Education
B.M./Performer's Certificate Eastman School of Music