Ira Lombardia
Department of Film and Media Arts
Instructor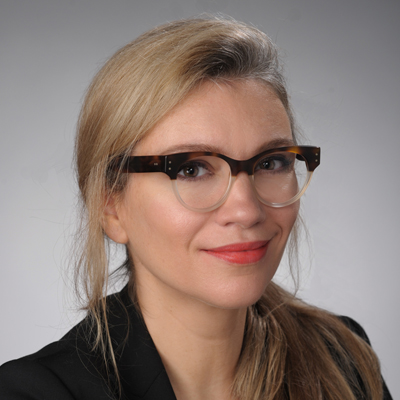 102 Shaffer Art Building
Syracuse, NY 13244-1210
Ira Lombardia is a conceptual artist, professor and researcher who works in different fields such as photography, video, graphic design, sculpture or installation.
With her work she questions discourses, dynamics and rhetoric that have been assumed in the realm of contemporary art, image and philosophy. Her production, both theoretical and practical, focuses on the transformation of the postmodern paradigm in relation to the digital visual culture.
Her work has been exhibited internationally in venues such as Scan Project Room (Whitechapel Night Festival. London. 2018), A Certain Darkness (Caixa Forum Barcelona. Spain. 2018), Intervention. (SUBTE, Exhibition Art Center. Montevideo. Uruguay. 2018) Les Nouveaux Encyclopédistes ( European Festival of Photography. Reggio Emilia. Italy. 2017), The Billboard Creative Show (Los Angeles, CA, 2016), Sobreexposición. (MAC, Museum of Contemporary art. Santiago de Chile. 2016), Not All Photographs are Record, Open Eye Gallery, Liverpool Biennial (Liverpool UK, 2014), Monterrey International Film Festival. Mexico. 2007 or EXIS. (Experimental Film and Video Festival, Seoul. 2006), among others shows.
In addition, she is pursuing her doctoral degree at Complutense Univeristy of Madrid (ABD) with a practice-based research thesis entitled: Transphotography or the Postphotographic Drift: About the Present of Photographic Theory in the Post-Internet Era. 
Her artworks had made her worth awards and fellowships such as, SCAN (Second Artist Residence Program, London, UK. 2018), UCO-LF. International Contemporary Photography Grant (Córdoba University and La Fragua Artist Residency Program. Cordoba. Spain. 2015). And gain recognitions such as being nominated for the first Post-photography Prototyping Prize ( P3) held by Fotomuseum Winterthur and Julius Baer (Switzerland)
Recently, her theoretical research and her work as a professor led her been highlighted with Honorable Mention as Best Professor of Undergraduate Program in Graphic Design 2014-2018 at European Institute of Design (where she taught for 7 years) and becoming a research fellow at the R & D group Internet as a thematic and research field into new artistic practices develop at Faculty of Education Sciences, University of Cádiz within the State Program Grants for Scientific and Technical Research of Excellence of Spanish Government.
Education
M.F.A., Universidad Complutense de Madrid
Master in Fine Photography, Universidad Europea de Madrid
Courses Taught
Photo History
Studio Concepts