Igor Kovacevic
VPA LA Semester
Instructor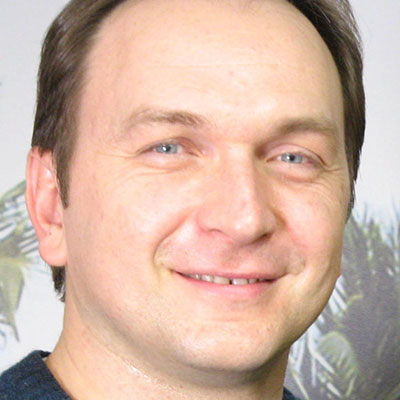 4312 Woodman Ave., Suite 302
Sherman Oaks CA 91423
Igor Kovacevic teaches Professional Practices for VPA's Los Angeles Semester program.
Kovacevic creates film projects that are smart, well-written, character-driven, while at the same time have the commercial value to bridge between the indie world and mainstream markets. In terms of film genre the projects he's focused on are primarily psychological thriller, drama, neo film-noir, mystery, political films, smart horror etc. He does not shy away from edgy, dark, innovative filmmaking that gives us an exciting perspective of the world while taking us on a journey we haven't been on before.

Kovacevic graduated in 1992 from the University of Sarajevo with a B.F.A. - Diploma in film, theatre, and comparative literature. During high school and college, he worked at Television Sarajevo as first and second assistant director on several dramatic TV series and music video programs. He also worked as first assistant director on two features and as an intern on "Time of the Gypsies" by Emir Kusturica (a two-time winner of the Palme d'Or at the Cannes Film Festival).

In the summer of 1997 Kovacevic completed a master of fine arts degree in film directing at Ohio University School of Film. His short film "Drawing Lots" was awarded with the Independent Film Channel/IFFM '95 Student Award in New York and shown on Bravo and IFC cable channels in 1996. From 1996-1998 he directed and produced the independent feature film "1000 Miles From Nowhere" with 50-plus crewmembers and cast. He marketed, advertised, and promoted the film at many international film festivals such as IFP/IFFM in New York '98 and Sarajevo Film Festival '98. Worldwide distribution was handled by Phaedra Cinema.

Upon arrival to Los Angeles, Kovacevic worked in a first assistant director, as well as a production management capacity, on the few independent feature films. From the fall of 1999 he worked in the Academy Awards/marketing office at Universal Pictures. From 2001 until the end of 2002 he worked at Focus Features/Universal Acquisitions that covered feature acquisitions and development for Focus Features, Universal Pictures, and Universal Home Video both domestically and internationally.

At the beginning of 2003 Kovacevic joined Tule River Films and then became a partner. He co-produced Rick Schroder's directorial debut "Black Cloud" in 2004/2005. "Black Cloud" was released theatrically in about 30 cities nationwide and New Line released it on DVD & Video in summer 2005. In January 2006 Kovacevic served as U.S. producer for one of the largest Dutch feature film recently produced called "Wild Romance."

Kovacevic then produced psychological thriller "Downloading Nancy" starring Maria Bello, Jason Patric, Rufus Sewell and Amy Brenneman. The film is directed by Swedish director Johan Renck, one of the world's most famous and accomplished video and commercial directors (Madonna, Kylie Minogue, Beyonce, Levi's, Nike, etc.) and who recently directed all episodes of the highly successful HBO series "Chernobyl." The movie had its world premiere in the main Dramatic Competition at the Sundance Film Festival 2008. Bello received a nomination for Best Female Lead at Independent Spirit Awards which was held in March 2010.

Kovacevic is creatively shepherding and producing film slate and discovering new, exciting projects. He is developing and maintaining relationships with writers, directors, talent on both the independent and studio side, as well as with the leading agencies and management companies. Also he is successfully furthering the cooperation and relationships with distributors, foreign sales companies both domestically and internationally, and with various film investment entities.

Kovacevic taught producing at New York Film Academy (on Warner Bros Lot in Los Angeles) and is currently teaching at Ohio University School of Film.