Francesca Moore
Setnor School of Music
Administrative Specialist, Applied Music and Performance (University Band Office)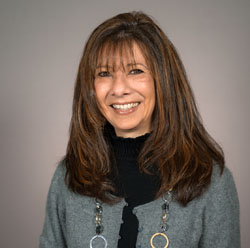 402 Crouse College
Syracuse, NY 13244-1010
Francesca Moore joined the University Band Office in March 2005 as an administrative specialist. She serves as a liaison between the directors, faculty, staff, administration, students, parents, and business community.
Moore is responsible for managing and overseeing the budgetary operations in the University Band Office. She performs specialized administrative support work related to the planning, organizing, and coordinating of marching band and basketball pep band activities, including travel. She coordinates all Marching Band Camp pre-camp scheduling and arrangements for matriculated students from Syracuse University, SUNY College of Environmental Science and Forestry, Le Moyne College, and Onondaga Community College (OCC).
Moore is a sponsor and member of the honorary band fraternity Kappa Kappa Psi and Tau Beta Sigma.
Education
Graduate, Onondaga Community College