Emily Stokes-Rees
School of Design
Associate Professor, Museum Studies
Director
Iris Magidson Endowed Chair of Design Leadership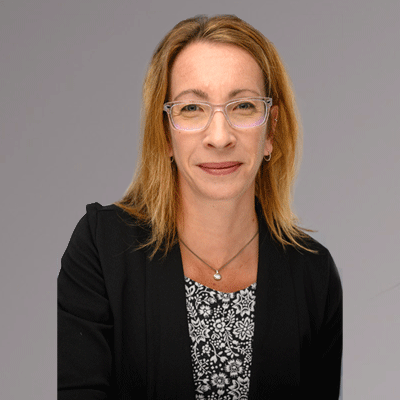 Genet Gallery, The Nancy Cantor Warehouse
350 West Fayette Street
Syracuse, NY 13202
Emily Stokes-Rees, associate professor of museum studies and director of the School of Design, is a material anthropologist whose research centers on evolving ideas around cultural citizenship and representation in postcolonial Asia. After receiving a doctorate from Oxford University in 2007, she spent two years as a postdoctoral fellow at Brown University, where she spent much of her time hidden away in the collections of the Haffenreffer Museum of Anthropology. From 2012-2014, she was based at Harvard as an academic dean at Cabot House (go codlings!) and lecturer in the anthropology department.
Some of the courses Stokes-Rees has recently taught are Anthropology in/of the Museum, The Material as Culture: Objects, Meaning and the Self, and a first-year seminar on visual representation. This coming year, she is teaching an introduction to museums, cultural heritage preservation, museum development, and a course on interpretation in history museums.
Stokes-Rees' recent publications include Making Sense of a Melange: Representing Cultural Citizenship in Singapore's Asian Civilizations Museum (Museum Anthropology, 2013); "Getting everyone to think with things: New approaches to teaching and learning in the Haffenreffer Museum of Anthropology, Brown University" in Stefanie Jandl and Mark Gold, eds. Academic Museums: Beyond Exhibitions and Education (with Steven Lubar, 2012); and "Recounting History: Constructing a National Narrative in the Hong Kong Museum of History" (National Museums: New Studies from Around the World, 2011). She also has worked on a wide variety of museum projects and exhibitions in the U.S., Canada, Europe, and Asia.
Outside of academic life, Stokes-Rees enjoys the outdoors and loves living so close to hiking, camping, and skiing in the Adirondacks. In between working on the countless projects that come with a 112-year-old house, she is an amateur cellist and is currently searching for a decent rowing club in the Syracuse area. She can also frequently be seen running up and down the aisles of Wegmans and Trader Joe's in the brief moments while her daughters are at gymnastics or lacrosse, so please stop and say hello!
Education
Doctorate, Oxford University