Emily Dittman
School of Design
Instructor, Museum Studies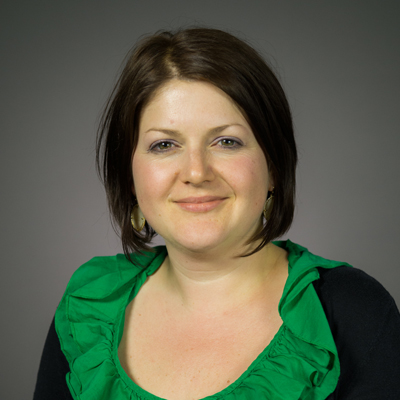 Syracuse University Art Museum, Shaffer Art Building
Syracuse, NY 13244-1210
Through her ten-year career in cultural institutions, Emily Dittman has gained experience in many realms including conservation, registration, exhibitions, research, acquisitions, and design.
She began her journey with numerous internships and volunteer programs in high school, college, and graduate school, including a fantastic summer spent at the National Portrait Gallery Archives working with a photography collection of artist portraits
Dittman graduated from Allegheny College with a history degree, and while there she drafted a senior comprehensive project on the historical interpretation of Walker Evans photographs from the 1930s and 1940s. This research project paved the way toward her first position in the museum/library world at the Library of Congress' Prints and Photographs Division, where she worked as a curatorial assistant for more than three years. She spent the majority of her time processing the collection as well as organizing and curating exhibitions for the Swann Collection of Cartoons and Caricature Art.
Dittman returned to graduate school at Syracuse University, where she studied museum studies and library and information studies concurrently. She graduated with an M.A. and an M.S. in 2006 and started working at the Syracuse University Art Museum as a collection and exhibitions coordinator in March 2007.
Currently, Dittman manages, promotes, and develops the traveling exhibition program for the Syracuse University Art Museum and the Joy of Giving Something, Inc. Collection. She also manages the Campus Loan program as well as organizes and develops special exhibitions for the Galleries, for which she coordinates all aspects of incoming loans, including insurance, care, and travel of artwork. In the fall of 2007, she inherited the Collections Management course in museum studies from Domenic Iacono, who had previously taught the course for more than ten years.
Education
M.A., M.S., Syracuse University
B.A., Allegheny College