Bryan Bradford
Department of Creative Arts Therapy
Administrative Specialist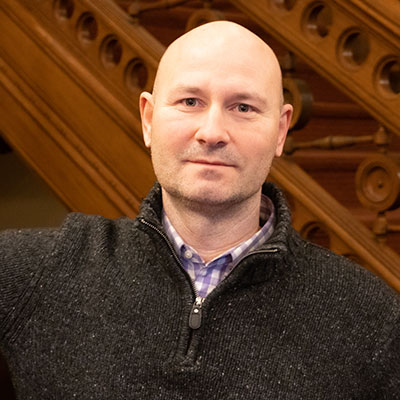 102 Shaffer Art Building
Syracuse, NY 13244
Bryan Bradford assists the Department of Creative Arts Therapy with various administrative tasks, manages course scheduling, records meeting minutes, and accreditation duties.
Bradford comes to Syracuse via Southern California, where he previously worked as the administrator of university programs in creative writing and theater. 
As the administrator for the Department of Creative Arts Therapy, Bradford supports the faculty and students on a wide range of operational and pedagogical matters and assists with the NVRC Gallery operations. He also does a little knitting and backpacking and is engaged in a years-long effort to perfect a vegetarian banh mi. 
Education
M.F.A., University of Minnesota, Twin Cities
M.A., Hollins University
B.A., University of Arkansas, Fayetteville