Brian McManamon
Department of Drama
Instructor, Tepper Semester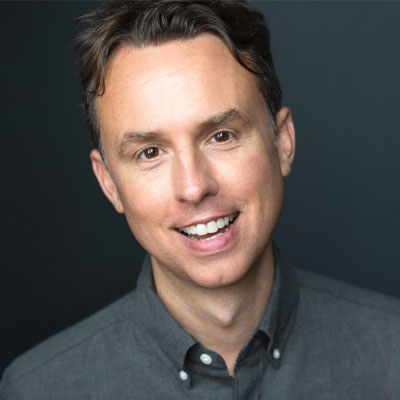 Syracuse University's Fisher Center
136 Madison Avenue, 2nd Floor
New York NY 10016
Brian McManamon is an actor, teacher, director, and acting coach based in New York City.
McManamon is best known for his portrayal of the shape-shifting DC Comics villain Clayface on the Fox show "Gotham." On stage, he has appeared in "A Power Play; Or, What's-its-Name" by A. Rey Pamatmat at the National Playwrights Conference at the Eugene O'Neill Theater Center and "These Paper Bullets!" at Yale Rep, with brand new songs by Green Day's Billie Joe Armstrong. 
Otherworld premieres include the New York productions of Jake Jeppson's play "The Clearing" (Theater at St. Clements), "Bodega Bay" (Abingdon Theatre), "The Boat in the Tiger Suit" (The Brick), and Chisa Hutchinson's "Alondra Was Here" (Wild Project). Off-Broadway, he has performed with MCC Theater, Mabou Mines, the Irish Repertory Theatre, Ensemble Studio Theater, the Abingdon Theatre, Youngblood, P.S. 122, Target Margin Theater, and Theater Breaking Through Barriers (TBTB), among others. He has played leading roles at regional theaters around the country including the title role in "Hamlet" at Burning Coal Theater. Film credits: "The Subject," "The Path," "Seeking: Jack Tripper," "I am a Big Ball of Sadness...." TV: "Succession," "Gotham," "Annie and Brie," "Gossip Girl."
McManamon served as artistic director of the Shakespeare Academy at Stratford from 2015-2018. He is a proud member of the Actors Center Workshop Company and the National Alliance of Acting Teachers.
Education
M.F.A., Yale University

B.F.A., Boston University