Bixby Elliot
Department of Drama
Instructor, Tepper Semester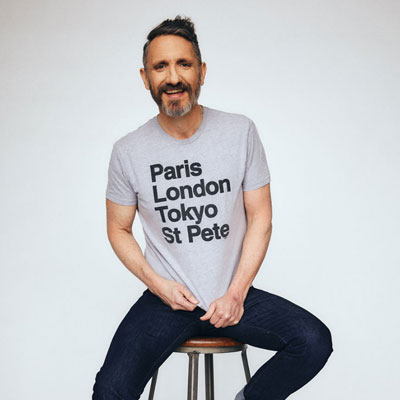 Syracuse University's Fisher Center
136 Madison Avenue, 2nd Floor
New York NY 10016
Bixby Elliot is a queer writer for television, film, and theater from New York City.
An award-winning playwright, Elliot's plays have been produced in New York, London, Chicago, Seattle, Atlanta, Edinburgh and more. His play "I Love You St. Petersburg!" won the Samuel French OOB Festival and was published in 2020. He won the Carlos Anoni Italian Award for Best Comedic Play in English and was a finalist for the prestigious Eugene O'Neill Conference. TimeOut Chicago selected his play "Abraham Lincoln Was a Faggot" as one of the "Top 10 Plays of 2015" and it was Jeff Award nominated. 
The New Yorker Magazine wrote that Bixby's play "Sommerfugl," directed by Stephen Brackett (director of "Strange Loop" and Broadway's "Be More Chill") and starring Wayne Wilcox ("Gilmore Girls") "conjured the spirit of Christopher Isherwood, both in its vivid evocation of Europe between the wars and in its characters' bittersweet yearning for the fullness of life." His play "Blueprint" was produced by Tony Award-winning producer Arielle Tepper and starred Emmy winner Peter Strauss. "Girl You Know It's True" (inspired by the rise and fall of the pop/rock duo Milli Vanilli) was a semi-finalist for the O'Neill Conference, semi-finalist for the Princess Grace Award, and was produced in Chicago and Seattle.
Bixby has developed projects for television: "High Fashion," previously in development with Jennifer Lopez Entertainment, and "The Grid," previously in developmental talks at PBS. He is currently working on several original pilots: "Weeki Wachee," "Dreams Come True," "After These Messages," and "Guncles" (with Daniel Marshall). 
Bixby is co-curator of the Brooklyn Generator (a new play generation project) and founder of TH/TW Project.
Education
M.F.A., Columbia University