Anna Proulx
VPA LA Semester,
Dean's Leadership Team
Visual and Performing Arts Program Director, Syracuse University Los Angeles Semester (SULA)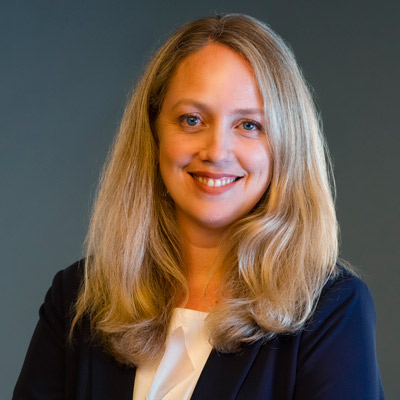 4312 Woodman Ave., Suite 302
Sherman Oaks CA 91423
Anna Proulx is the founding visual and performing arts director for Syracuse University's Los Angeles Semester (SULA). She has an extensive background in both arts and higher education management.
Previously, Proulx was the director of admissions for the American Film Institute Conservatory, a top-ranked master's film program, and at Loyola Marymount University's School of Film and Television. She also managed the Sundance Institute Documentary Film Program, creatively supporting and working with international and domestic documentary filmmakers. Her passion throughout her career lies in finding, developing, and supporting artists through education.
On the weekends, you can find Proulx hiking with her husband and two kids, attending music and theater performances, and finding good local restaurants to try.
Education
M.A., Western Michigan University
B.S., Loyola University Chicago