Andrew J. Saluti
School of Design
Assistant Professor, Museum Studies
Program Coordinator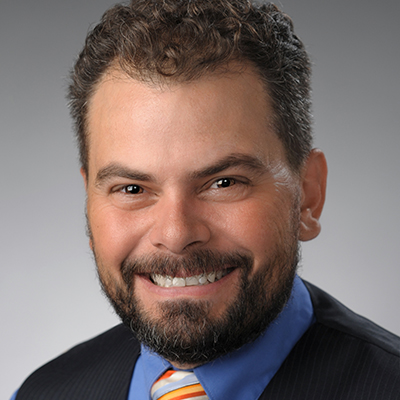 108D The Nancy Cantor Warehouse
Syracuse, NY 13244-1210
Andrew J. Saluti joined Syracuse University in 2002 as an adjunct instructor of drawing in the Department of Foundation and began teaching in the graduate program in museum studies in 2009.
Saluti teaches the practical base for the program, including Museum Installation and Preparation and Museum Design and Communication, as well as Fine Arts Curatorship. He has also taught classes on the history and process of printmaking and Introduction to Museum Studies.
Before joining the faculty of the School of Design, Saluti was the chief curator of exhibitions, programs and education for the Special Collections Research Center at Syracuse University Libraries; the assistant director of the SUArt Galleries at Syracuse University; and an instructor and gallery technician at Louisiana State University's College of Art and Design.
Saluti's primary research revolves around the curatorship and history of contemporary printmaking, specifically the relationship to prints in social context. Recent research includes the paper Politics on Paper: Exploring the Marriage of Art, Activism and Printmaking, presented at the 2017 PCA/ACA National Conference in San Diego, California; the 2014 article "Defenders of the Floating World" in Art In Print, volume 4, number 4; and the nationally touring exhibition The New Humanists: Introspective Impressions.
Saluti will complete his three-year term on the board of the Museum Association of New York in 2018 and has recently been elected to serve on the board of trustees of the nationally recognized William H. Seward House Museum in Auburn, New York. Saluti has twice been awarded Syracuse Symposium grants for exhibitions: in 2017 for You Are Here: Expanding the Concept of Place at the Special Collections Research Center at Syracuse University Libraries and in 2015 for The Rosenquist Network: Connections and Collaborations in the American Print Workshop. Saluti received a 2013 International Fine Print Dealers Association Foundation Grant for his exhibition Print Making Revolution: Mexican Prints and the Taller de Grafica Popular.
Education
M.F.A., Louisiana State University
M.A., B.F.A., Syracuse University