Andrew J. Saluti
School of Design
Associate Professor, Museum Studies
Program Coordinator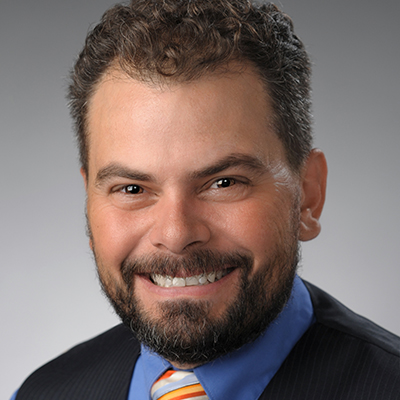 108D The Nancy Cantor Warehouse
Syracuse, NY 13244-1210
Andrew J. Saluti joined Syracuse University in 2002 as an adjunct instructor of drawing in the Department of Foundation and began teaching in the graduate program in museum studies in 2009.
Reflecting his own professional experience in the museum field Saluti teaches much of the practical base for the program, including Museum Installation and Preparation and Digital Tools for Museums, as well as courses in curatorship, museum management, and exhibition design. He has also taught classes on the history and process of printmaking and the materiality of collections. Publications include the text "The Preparator's Handbook: A Practical Guide for the Prep and Installation of Collection Objects (2022 Rowman & Littlefield)," and the catalogue raisonné of the prints of Louisa Chase.
Before stepping into the role of Program Coordinator for Museum Studies at Syracuse University, Andrew Saluti was the chief curator of exhibitions, programs and education for the Special Collections Research Center at Syracuse University Libraries and the assistant director of the Syracuse University Art Galleries and Collections. He continues to be an active member of numerous museum boards and advisory committees, serving on the boards of Stone Hill Quarry Art Park in Cazenovia, NY; Lightwork in Syracuse, NY, the Vice President of the Board of Trustees for the Seward House Museum in Auburn, NY, and has been recently re-elected to the board of the Museum Association of New York (2023). Saluti's dedication to and experience with museum governance and leadership, in concert with almost 20 years of professional practice in both archival and object-based collecting institutions, informs ongoing research and pedagogy that comprises both curatorship and collections, with specific interest and focus on the role of institutional responsibility, stewardship, and sustainability of academic collection building.
Education
M.F.A., Louisiana State University
M.A., B.F.A., Syracuse University