Adria Dawn
Department of Film and Media Arts
Instructor, Film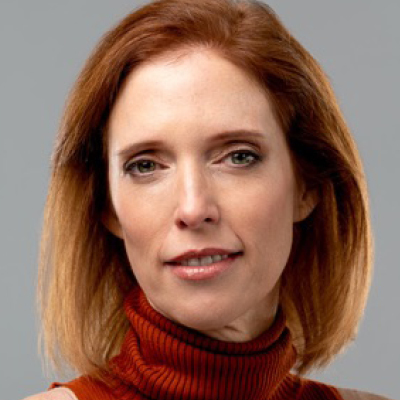 Shaffer Art Building
Syracuse, NY 13244-1210
Adria Dawn is an Emmy-nominated multi-hyphenate who grew up in the Midwest and broke into Hollywood working as a Levi's model. She is a filmmaker, actor, educator, and proud mama to an amazing 14 year old.
As a filmmaker, Dawn is most known for her award-winning films for social change. Her series, "Kids Matter," deals with contemporary issues our youth face today. The eighth episode of the series, "Identity," deals with gender and inclusion and received a 2023 Chicago Emmy nomination. Dawn has garnered three Telly Awards in two years for her social change films, including her Black Lives Matter film "Karen" and "Gray Area," about Kelley Kitley's journey with alcohol addiction.  She operates Tarleton/Dawn Productions with her husband, partner and co-collaborator, David Tarleton. TDP is a boutique production company whose award-winning projects include series, plays, music videos, and films.
As an actor, Dawn has appeared on numerous television shows for FOX, CBS, NBC, Nickelodeon, the WB, etc. as well as appeared in many films. You may have seen her on "Chicago Med," "Nip/Tuck," "My Name is Earl," "Felicity," "NCIS," or "Popular" (as April Tuna) to name a few. Dawn's decades-long career includes a roster of acting credits that steadily expands, always adding memorable roles to her resume.
As an educator, Dawn private coaches actors and taught at and toured colleges teaching on-camera acting and auditioning, and self management. She has taught at Acting Studio Chicago, Tarleton/Dawn Productions, The Performer's School and Columbia College Chicago, as well as many workshops across the United States and Europe. Currently she is teaching directing at Syracuse University in New York.