Aaron Vaccaro
VPA LA Semester
Instructor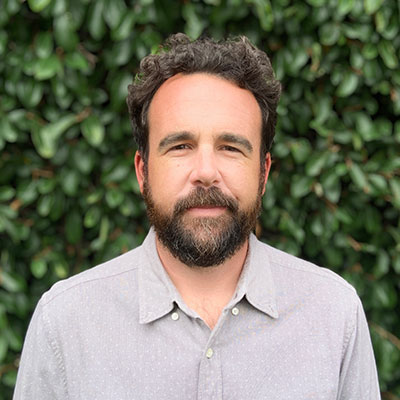 4312 Woodman Ave., Suite 302
Sherman Oaks CA 91423
Aaron Vaccaro teaches Episodic Writing (Comedy) for VPA's Los Angeles Semester program.
Vaccaro grew up in the San Fernando Valley and was always enamored by the entertainment industry, inspired by his grandfather, who starred in the original "Our Gang" comedies. After graduating from UC Santa Barbara with a degree in film studies, Vaccaro set out to become a television writer. After several writer's assistant/script coordinator stints on "24," "Ghost Whisperer," "The New Adventures of Old Christine," "Wilfred," and "Mike & Molly" and being an alumnus of the NBC Writers on the Verge program, Vaccaro has gone on to write for "Mike & Molly" and "Superior Donuts" on CBS, "Team Kaylie" and "Oddballs" on Netflix, and most recently "Drama Club" on Nickelodeon. He has developed projects with Netflix, Disney, Universal Cable Productions, and Viola Davis. He even once sold a feature titled "Sasquatch vs. The Abominable Snowman," which is every bit as insane as it sounds.

Vaccaro has an M.F.A. in screenwriting and has taught screenwriting courses at AFI, UCSB, CSUN, LA Valley College, Los Angeles City College, and Script Anatomy.