Felix E. Cochren Jr., associate professor of theater design and technology in the College of Visual and Performing Arts' Department of Drama, passed away on Friday, April 26, in Syracuse. He was 68.
A Syracuse native, Cochren joined the college in 2002. Beloved by his students and colleagues, he was recognized for teaching excellence with the college's Outstanding Faculty Award in the 2007-08 academic year.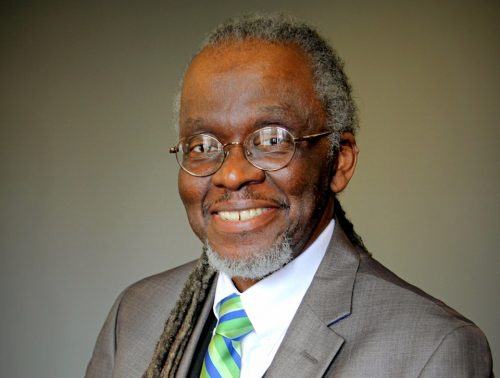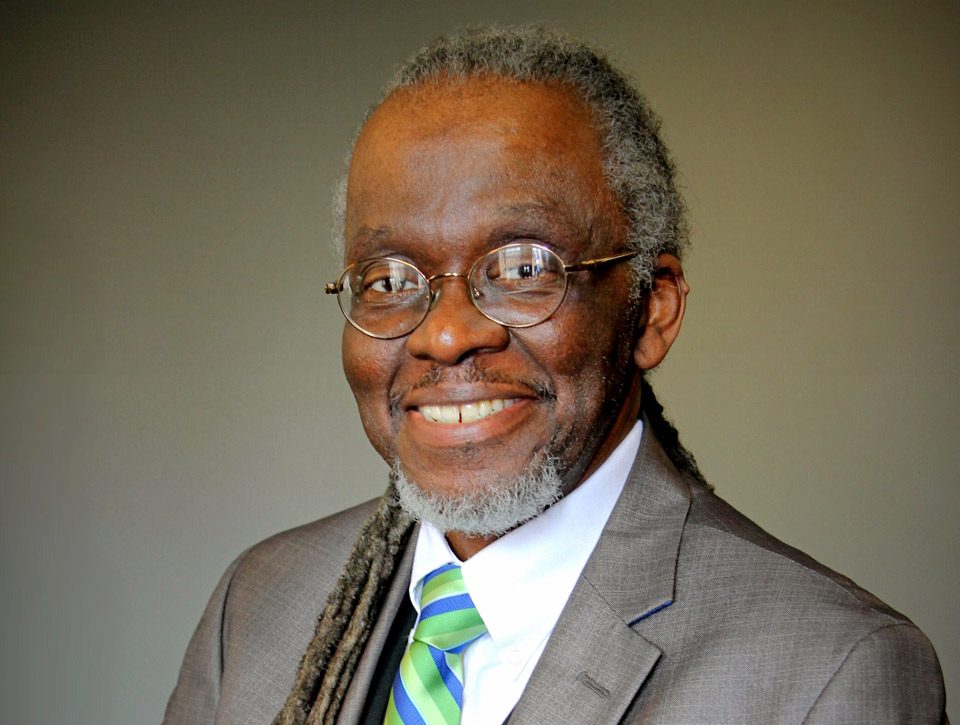 "While he might not have spoken frequently at department faculty meetings, when he did speak, everyone listened," says Ralph Zito, professor and chair of the Department of Drama. "He had a way of asking a question or making a summarizing statement that could redirect an entire conversation and move it to a productive conclusion. And always, his focus was on the students and what was required to help them develop as artists and as people."
A scenic and costume designer, Cochren attended Carnegie Mellon University and was an associate member of United Scenic Artists, Local 829, New York. His New York credits included Broadway productions of "Home," "Inacent Black" and "Amen Corner" and off-Broadway productions of "A Soldiers Play," "A Brief History of White Music" and "Lotto." His other New York credits included designs for the New Federal Theatre, Billie Holiday Theatre, Opera Ebony, Boys Choir of Harlem, New York Theatre Workshop, the Negro Ensemble Company, Soho Rep and the Joseph Papp Public Theater.
Cochren's resident theater credits included productions for Alabama Shakespeare Theatre, Buffalo Studio Arena, Syracuse Stage, GeVa, Alliance Theatre, Philadelphia Drama Guild, Harmonie Park Playhouse, Freedom Theatre, Pittsburgh Public Theatre, Cleveland Play House, St. Louis Black Repertory Company, Crossroads Theatre, Hartford Stage, McCarter Theatre Center, Cincinnati Playhouse in the Park, Indiana Repertory Theatre, the Guthrie, the Huntington and the Goodman. For the Opera Company of Philadelphia, he created sets and costumes for "Porgy and Bess," which were also featured in productions for Indianapolis; Atlanta; Tulsa, Oklahoma; and Memphis, Tennessee.
Cochren was honored with the Black Theatre Network's Winona Fletcher Award for Excellence in Design, six St. Louis Black Rep's Woodie King Awards, seven AUDELCO Awards (New York City), a Cleveland Newspapers Tribute, a Detroit Free Press Award, nominations for Chicago's Joseph Jefferson Award and BTAA Award, a shared OBIE Award for "Black Nativity" and the first award for Outstanding Scenic Design from the National Black Theatre Festival. In 2017 he was honored as a "Torch Bearer for Black Theatre" and participated in the Passing of the Torch Ceremony in New York City. Torch Bearers for Black Theatre are past recipients of the "VIV" (Vivian Robinson/AUDELCO Recognition Award for Excellence in Black Theatre) and are committed to the legacy and continuing development of black theater nationwide.