Get to know the graduate students in the art therapy program at Syracuse University!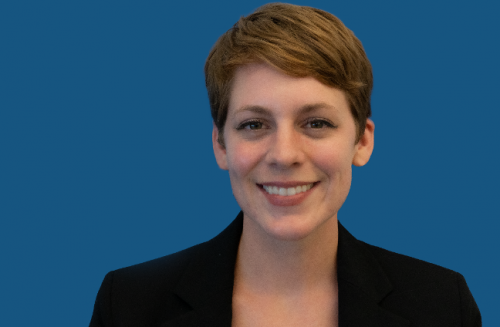 Elisabeth Baird
Elisabeth Baird is a conceptual artist and educator from Garden Grove, California. She graduated from Brigham Young University in 2020 with a BA in Studio Arts and an Art K-12 teaching license. She has spent many years working abroad as well as in wilderness therapy teaching art, and basic wilderness survival skills to struggling adolescents and adults. Her experience with these individuals, and wilderness places greatly influences the work she engages in as an artist and educator. Elisabeth sees her work as a process to investigate what types of scenarios lead people to connection with each other and their environment. She is thankful to have the opportunity to study Art Therapy at Syracuse University to expand her education and be able to better serve her community.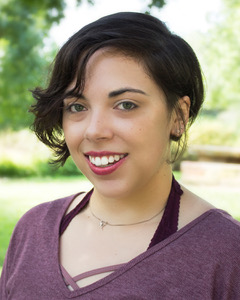 Sara Bessette
Sara Bessette is a previous graduate of the University of Texas at Dallas and Texas Woman's University where she earned her degrees in human development and early childhood disorders and counseling and development, respectively. Sara has been working with children and families for over 10 years, with a specific focus on mental health and socio-emotional development since 2016.  Sara has worked with individuals, children, and families to address issues related to child abuse, domestic violence, attachment disorders, and post-traumatic stress, but is most passionate about working with disability and social justice.  Sara hopes to use her training in Creative Arts Therapy to continue her work bridging mental health resources and advocating for the disabled community, as well as other individuals who are seeking non-verbal methods to support their mental health needs.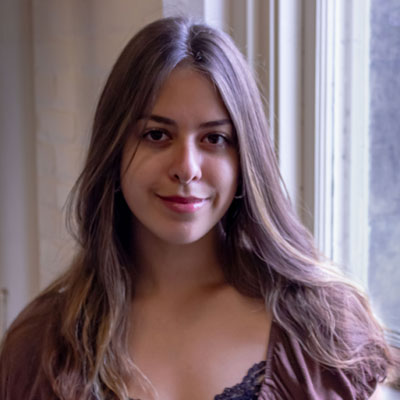 Frankie Bartolomie
Frankie Bartolomie is an artist from Upstate New York Who lives and works in Queens, New York. She received a BFA from Pratt Institute in Brooklyn and specializes in printmaking. She enjoys using visual journaling as a way of communication, and coping. It prioritizes a large portion of her studio arts practice. The environment that surrounds Frankie is very important to the symbols and metaphors she feels inspired to utilize within her work. She is very excited to bring art and therapy to the people in and around her community in the city. She is excited to begin her journey at Syracuse University.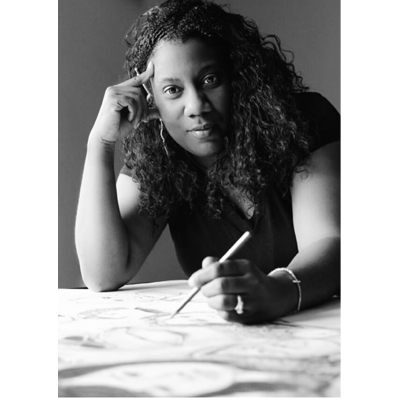 Ebony H. Flag
Ebony, a Liberation Artist, was born and raised in the northeastern part of the United States, and from an early age showed an interest in the arts. After taking a few art classes in high school, Ebony would go on to earn a Bachelor of Fine Arts degree from Moore College of Art and Design. As a result of her talents, Ebony has been featured in artist talks and several articles as well as named as the Art Council of Princeton 2020 Artist and Residence. Ebony's passions do not end at the tip of a pen or paintbrush; she exhibits the same level of commitment in wanting to see others' lives made 'better'. Over the past decade, Ebony has worked as an educator, youth counselor, and an overall community builder. Ebony is excited to apply her new knowledge of art therapy to her entrepreneurial endeavor that is, EHF Creations, with the goal of engaging the world, honoring the Divine and others through fine art and art therapy. The goal of Ebony's art and becoming an Art Therapist is not only to inspire but amplify the voices of the marginalized, giving them space to tell their narrative.
To learn more about Ebony and view her work visit www.ehfcreations.com.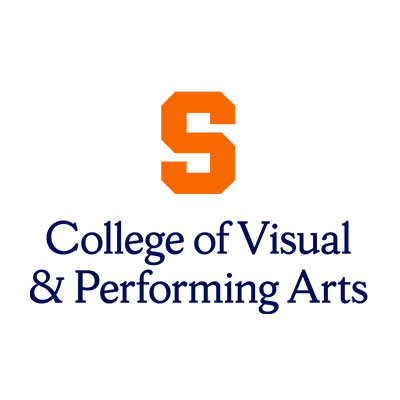 Alison Fox
Alison Fox is an artist and educator born in New York City. She holds an MFA in painting from Hunter College and is working toward her Masters in Art Therapy at Syracuse University. She has taught art for over 20 years to students of different ages, backgrounds, and abilities.
Alison began her teaching career as an arts educator at the Church Street School for music and art, a not-for-profit community school in lower Manhattan. After moving to Hudson, NY., in 2013, she took on a faculty role teaching Art to young adults at the Triform Camphill Community. As the pandemic started, Alison transitioned to working more formally in a mental health setting, taking on a therapeutic staff role at the Austen Riggs Center in Stockbridge, MA. There she brought meaningful ways for clients to engage with creativity and mindfulness.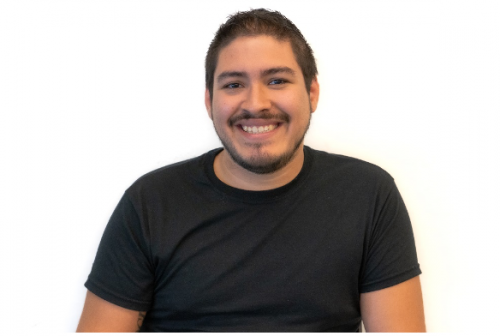 Bennie Guzman
Bennie Guzman Jr. is a visual artist and poet born and raised in San Antonio, Texas. He began his formal education in the visual arts at Colgate University where he concentrated in Studio Arts and received a Bachelor of Arts in Art & Art History. Since then, he has developed an artistic style that takes inspiration from Latinx and Hispanic cultures, Hip-Hop Feminism, street art, and poetry. He now resides in Syracuse, NY and works as the Programming Coordinator for La Casita Cultural Center. In 2022 he was a recipient of the 2022 Creatives Rebuild New York Artist Employment Program and joined the Pan African Community of Central New York (PACCNY) to create programs that emphasize the mental wellbeing of community members through the arts and cultural practices.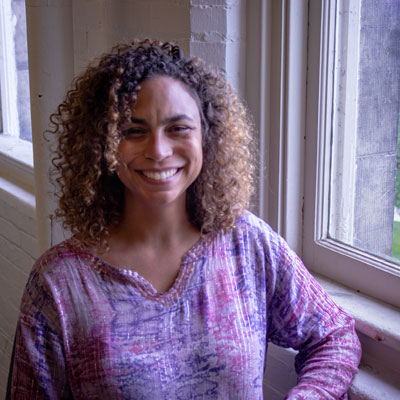 Jessica Grace McGhee
Jessica McGhee is a native of Los Angeles and received her BFA from Syracuse University. Jessica is a Fine Artist, Teaching Artist, Yoga Instructor, and entrepreneur. Jessica is a current Creative Arts Therapy, M.S. candidate in the College of Visual and Performing Arts at Syracuse University. To learn more about Jessica please visit: www.DivineWanderings.com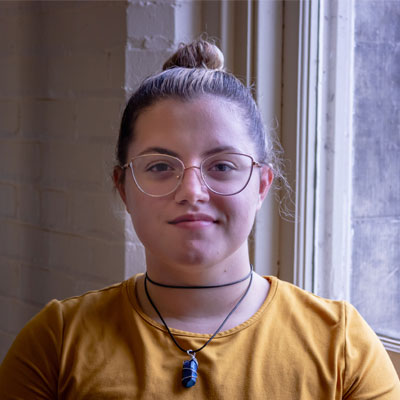 Celena Moulton
My name is Celena Moulton, I am from Utica, New York, and I am a first-year undergraduate Art Therapy Student at Syracuse University. I graduated from Syracuse University in 2021 with a bachelor's degree in Art Education, including a studio concentration in drawing and painting. I recently have been incorporating more mixed media into my art practice, as well as pursuing my passions for dance, music, and photography in exploring the healing potentials of creative expression. I am looking forward to expanding my knowledge and practice as an artist and art educator by furthering my education and beginning my journey at becoming an art therapist!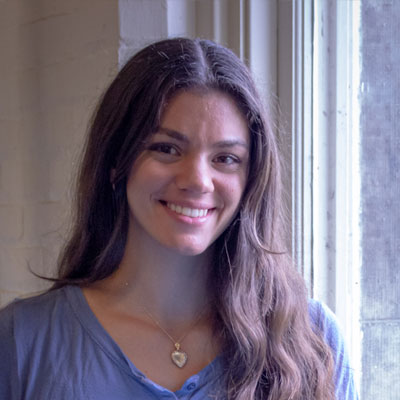 Julia Anne Mumpton
Julia Anne Mumpton is a mixed media artist from Central New York. As a child, she loved exploring the outdoors and being creative which led her to study and fall in love with the earthy medium of clay in three years of high school ceramics. She went on to study at Siena College and earned a degree in Business with concentrations in Entrepreneurship and Financial Planning. During her undergraduate experience, she pursued the opportunity to study at Savannah College of Art and Design which further solidified her passion for creating art and her desire to help others. Upon graduation, she completed her 200 hour Hatha and Vinyasa Flow training with Sadhana Yoga School. She spent six months as a studio assistant at Saratoga Clay Arts Center teaching children's pottery classes and expanding her ceramics practice. Today, Julia is pursuing her master's in Art Therapy to combine her passion for the arts with her desire to heal the world. Her work is inspired by a deep love for mother earth, follow her journey on Instagram: @colorful.stillness & @mumptonjulia