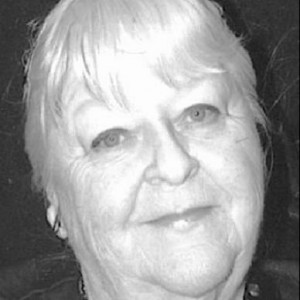 The College of Visual and Performing Arts (VPA) is remembering Hope Irvine, professor emerita of art education in VPA's School of Art and Syracuse University's School of Education, who died on Oct. 28 in East Syracuse, New York, at age 84.
Irvine, a native of New York City, came to Syracuse University in 1982 to chair the Department of Art Education after spending 24 years teaching art at a northern Manhattan junior high school. In 1985, she developed the Art Seven and Eight New York State Syllabus and Teacher Guide and turnkey training to implement the syllabus statewide. She has served on the Commissioner's Advisory Council for the Arts and the New York State Council on the Arts funding panel for Arts in Education. She was co-chair of the New York State Committee for Curriculum and Assessment in the Arts and Humanities, which produced New York State's Learning Standards for the Arts in 1995. In 1992, she was president of the New York State Art Teachers' Association; in 1995, she was named Art Educator of the Year.
Irvine received numerous honors from the National Art Education Association (NAEA), notably the organization's Distinguished Service Within the Profession Award in 2007, the year she retired from Syracuse University. The NAEA also named her the 1990 Higher Education Art Educator of the Year and the 1996 Eastern Region Art Educator of the Year. She has also served the association on its board of directors and as eastern region vice president.
"Dr. Hope Irvine was beloved by her students and the Syracuse community alike and represented the continuity of arts education programming at Syracuse University," says James Haywood Rolling Jr., professor and program coordinator of arts education, who recalled Irvine's role in helping the University's Saturday Art Workshops for Young People grow and flourish in the Syracuse community. "Hope was at the heart of the continuity of arts education at Syracuse University, and her contributions will not be forgotten."