The museum world was recently rocked by the news that the Met intends to conduct a major deaccessioning and sale to address a pandemic-induced shortfall of $150 million. The story was a significant development in the rapidly evolving discussion over deaccessioning and the appropriate use of proceeds. 
Syracuse University's graduate program in museum studies in the College of Visual and Performing Arts (VPA) and the College of Law are pleased to announce a virtual symposium to explore the role of museums and their collections in today's increasingly diverse world–the first of its kind on this scale. 
"Deaccessioning After 2020," March 17-19, aims to comprehensively address collections and deaccessioning in the context of the economic fallout of the pandemic and the national call to rethink the responsibilities of museums. The symposium's agenda reflects a broad set of perspectives and taps experts from across the art and museum world, from directors and trustees, to seasoned museum professionals, scholars, legal experts, artists, auction houses, journalists, and influencers.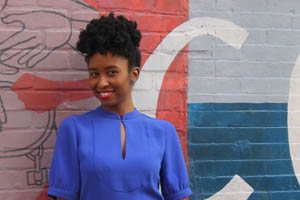 The event will kick off on March 17 with an evening keynote address in partnership with Syracuse's University Lecture Series featuring Stephanie Johnson-Cunningham. Johnson-Cunningham is an agent for arts and culture who centers cultural equity as an essential part of achieving social justice. She co-founded and serves as director of Museum Hue, an organization supporting Black, Indigenous and other People of Color (BIPOC). 
Christopher Bedford, director of the Baltimore Museum of Art, will give the keynote address on the final day of the symposium, titled "The Evolving Role of Collections in Serving the Museum's Mission." 
Emily Stokes-Rees, interim director of VPA's School of Design and an associate professor in the graduate program in museum studies, believes this is a valuable opportunity to bring stakeholders to the table to discuss the future of deaccessioning: "We have experts from across the nation on our panels – in part because it's virtual – but also because this topic is so incredibly relevant in light of recent events that impact us all." 
Craig M. Boise, dean of the College of Law, agrees. "This is an essential discussion as we work towards greater equity in the art world. I am thrilled that Syracuse University will play a role in moving this important conversation forward." 
Panels will address topics including what it means to diversify an art collection, the extent to which museums may or should use deaccessioning proceeds to drive that diversification, fund operating expenses, ensure the survival of the museum or address issues of systemic under-compensation or pay inequity within the ranks of museum staff. To learn more, visit vpa.syr.edu/deaccessioning-after-2020/.