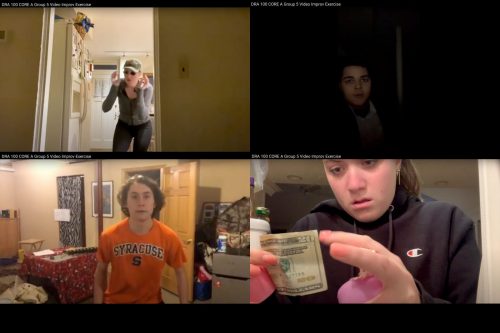 Moving from the studio to the Zoom screen, first-year acting students in the College of Visual and Performing Arts use role-playing games and movies to hone their craft.
Im•pro•vise: A verb meaning to create and perform spontaneously and without preparation. From the basement mudroom-turned-virtual classroom at his home in Syracuse, Assistant Professor Ricky Pak jokes he knows that definition very well.
In fact, Pak and first-year students in his Introduction to Acting course learned and lived improvisation as they moved from their studio classroom on campus to a remote learning environment this spring following the COVID-19 outbreak. They wrapped up the semester with final projects developed through learning methods they may not have expected: improvisation-based movies and online role-playing games.