Texu Kim
Setnor School of Music
Assistant Teaching Professor, Music Composition, Theory, and History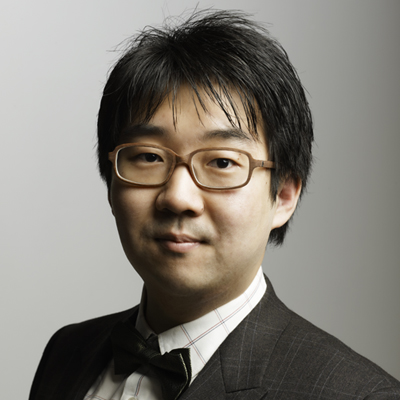 121D Crouse College
Syracuse, NY 13244
Texu Kim (b.1980) is a composer with multifaceted career from Seoul, South Korea. Having received a doctorate in music composition from Indiana University, he teaches composition and music theory at Syracuse University as an assistant teaching professor. He taught music at Lewis & Clark College and Portland State University, both in Portland, Oregon from 2016-18. He also served as the composer-in-residence at Korean Symphony Orchestra from 2014-18.
Much of Kim's compositional output reflects his personal fascination with everyday objects in a humorous and sophisticated way, as in Bounce!! and Shake It!!, which are inspired by bouncing basketballs and grinding coffee beans, respectively. His recent compositions embrace modern culture of South Korea, as in Ko-Oh, his viola concerto based on Korean folk lullaby, and as in Chopsalteok for male voice and choir, based on street cries of Korean Mochi vendors.
Kim's works have been performed by Minnesota Orchestra, Seoul Philharmonic Orchestra, National Orchestra of Korea, Gyeonggi Philharmonic Orchestra, KBS Orchestra, Ensemble Intercontemporain, Ensemble Modern, Alarm Will Sound, Ensemble Reconsil Vienna, New York Classical Players, Ensemble 212, AsianArt Ensemble Berlin, Ensemble Mise-en, fEARnoMUSIC, Ensemble TIMF, Northwestern University New Music Ensemble, Indiana University New Music Ensemble, C4: Choral Composer/Conductor Collective, NOTUS, Red Clay Saxophone Quartet, Verona Quartet, among others. He was invited to Walla Walla Chamber Music Festival, PyeongChang Music Festival and School, Bruckner Festival, SONiC Festival, Mizzou International Composers Festival, June in Buffalo, Aspen Music Festival, SCI National Conference, Composers Conference at Wellesley College, Oregon Bach Festival, etc., and has earned awards and honors from the American Modern Ensemble, Copland House, SCI/ASCAP Commission Competition, Indiana University, Isang Yun International Composition Prize, to name a few.
In addition to his original compositions, Texu's arrangements have been performed widely, as in the Opening Ceremony of the 2014 Paralympic Winter Games and in Piece & Piano Festival. He has participated as an arranger in albums of sopranos Sumi Jo, Youngok Shin, violist Richard Yongjae O'neill, harpist Jung Kwak, violinists Suyoen Kim and Chee-Yun, pianist Yeol-Eum Son, among others.
His principal teachers include Claude Baker, Unsuk Chin, David Dzubay, Sangjick Jun, and Sven-David Sandström.  He holds a master's and a bachelor's degree in composition from Seoul National University, where he also earned a bachelor's degree in chemistry.  In 1998, he won a silver medal at the International Chemistry Olympiad in Melbourne, Australia.
Education
D.M., Indiana University
M.A., B.A., Seoul National University